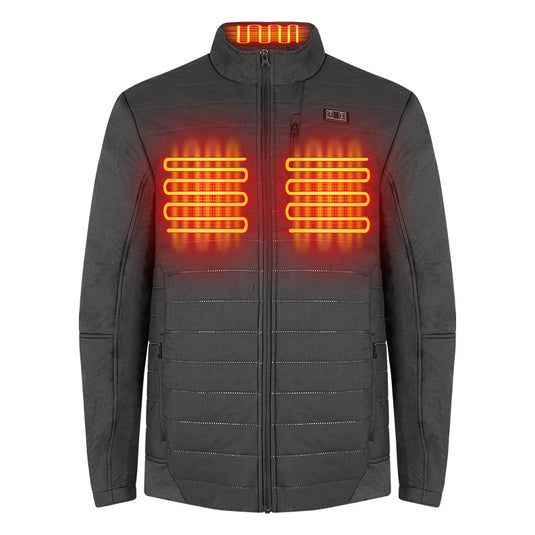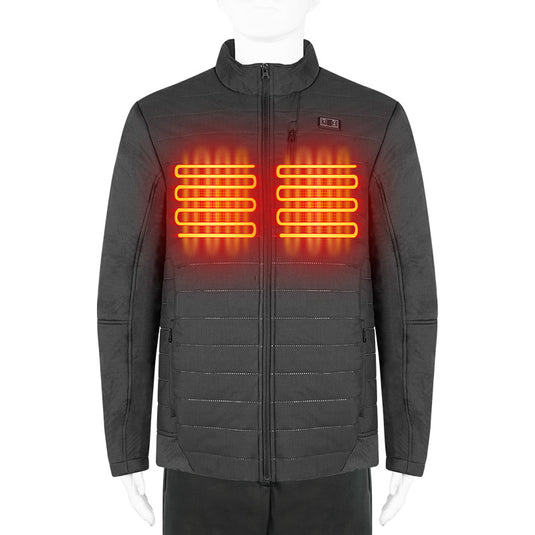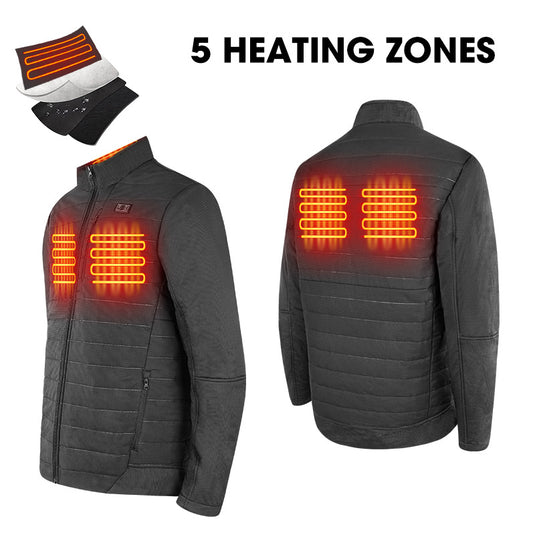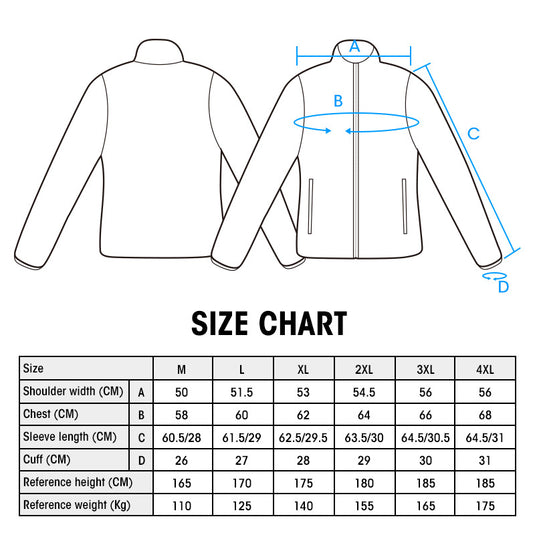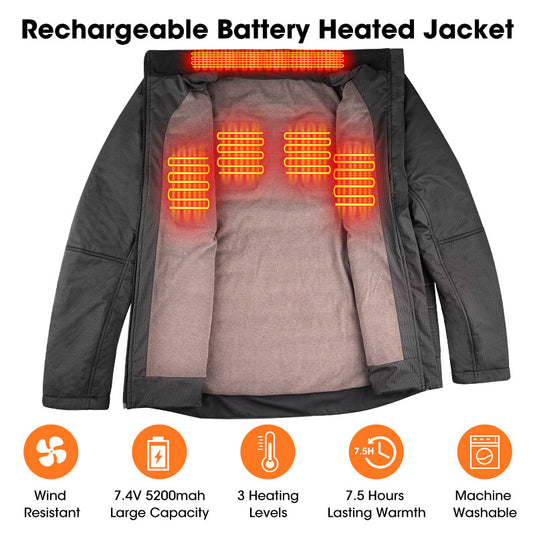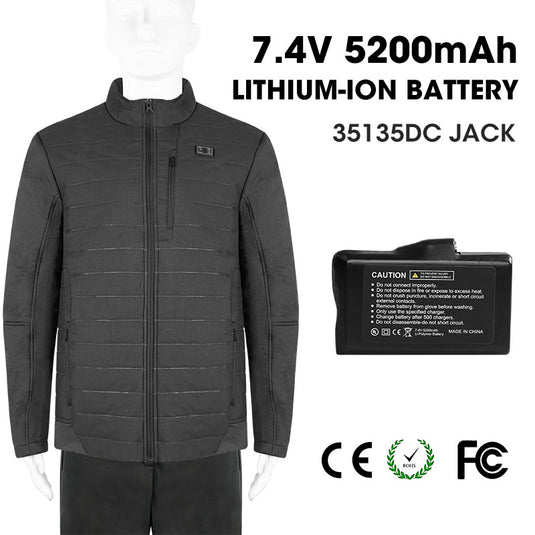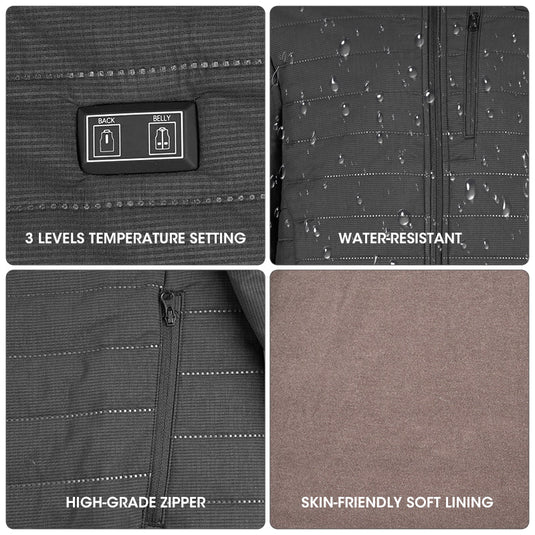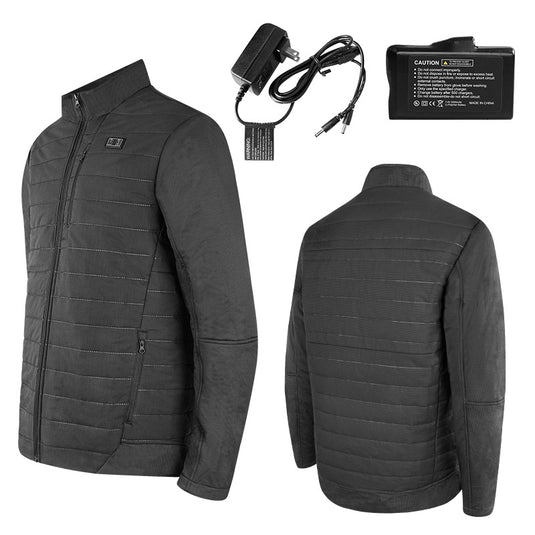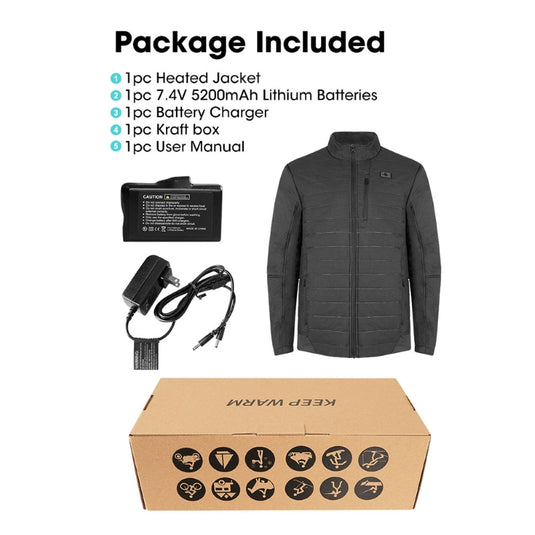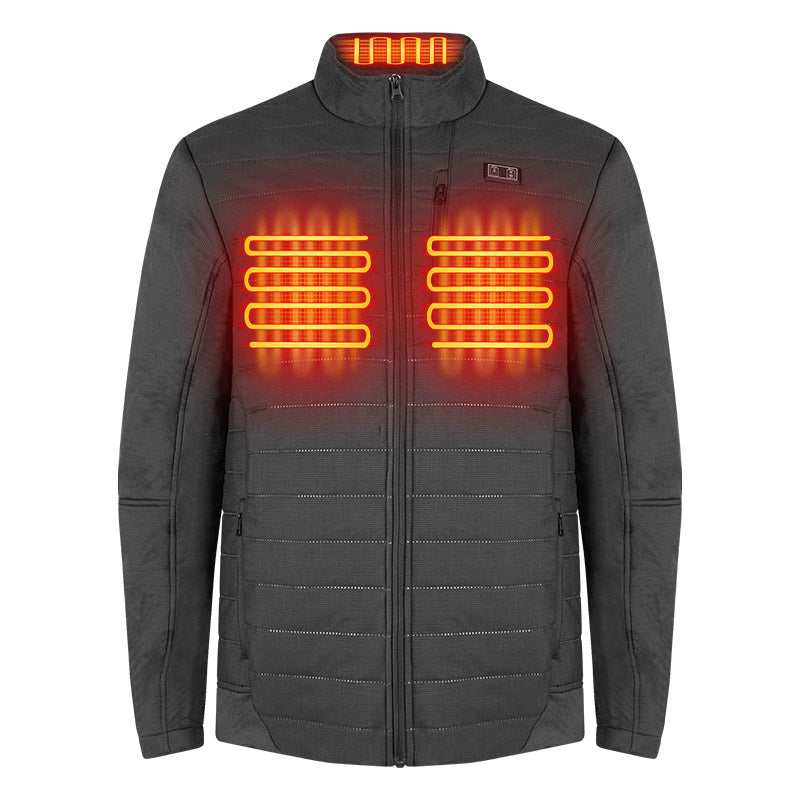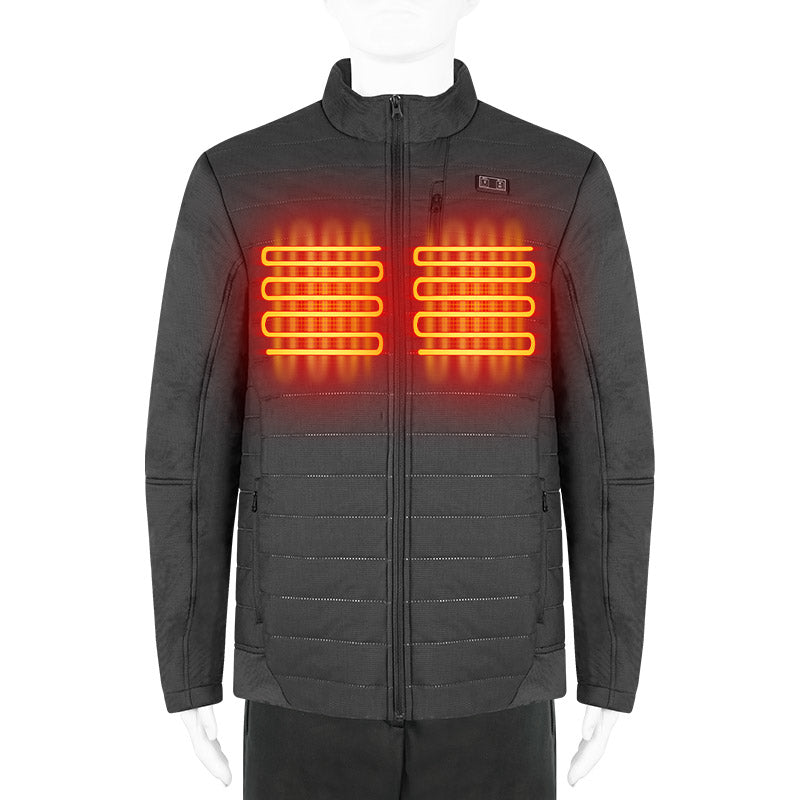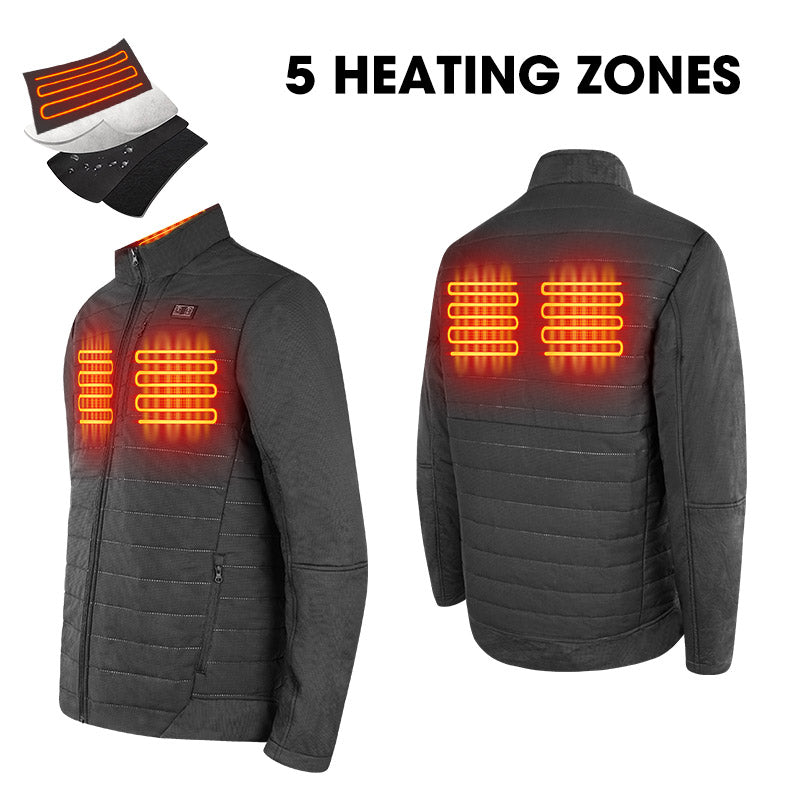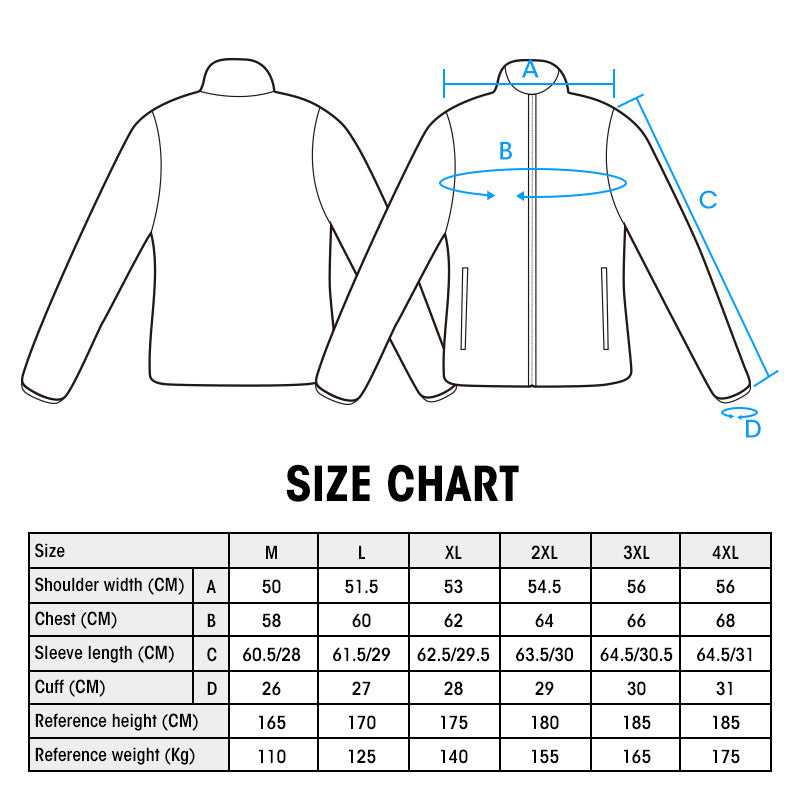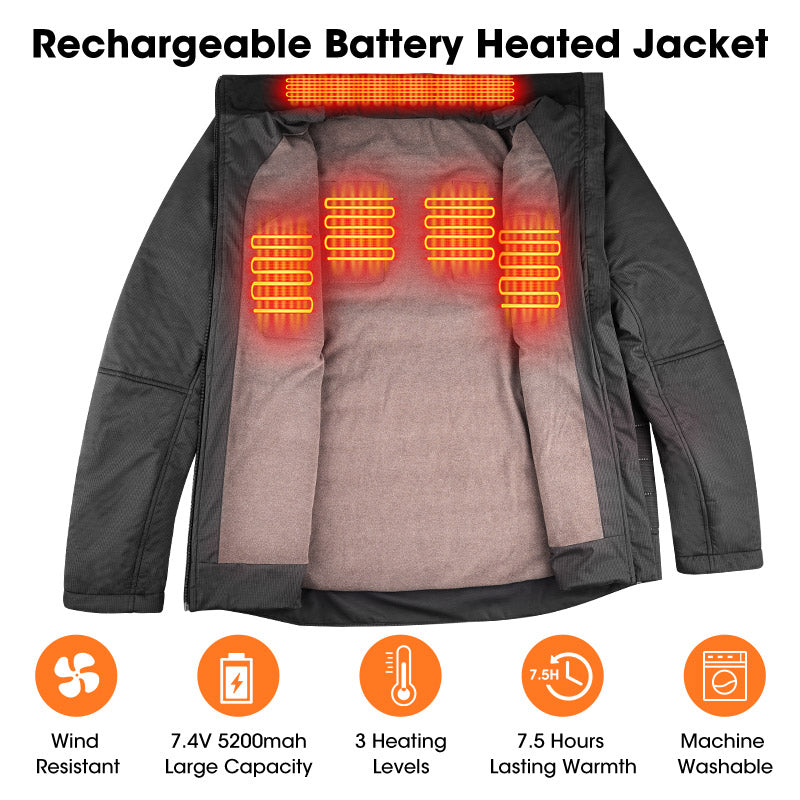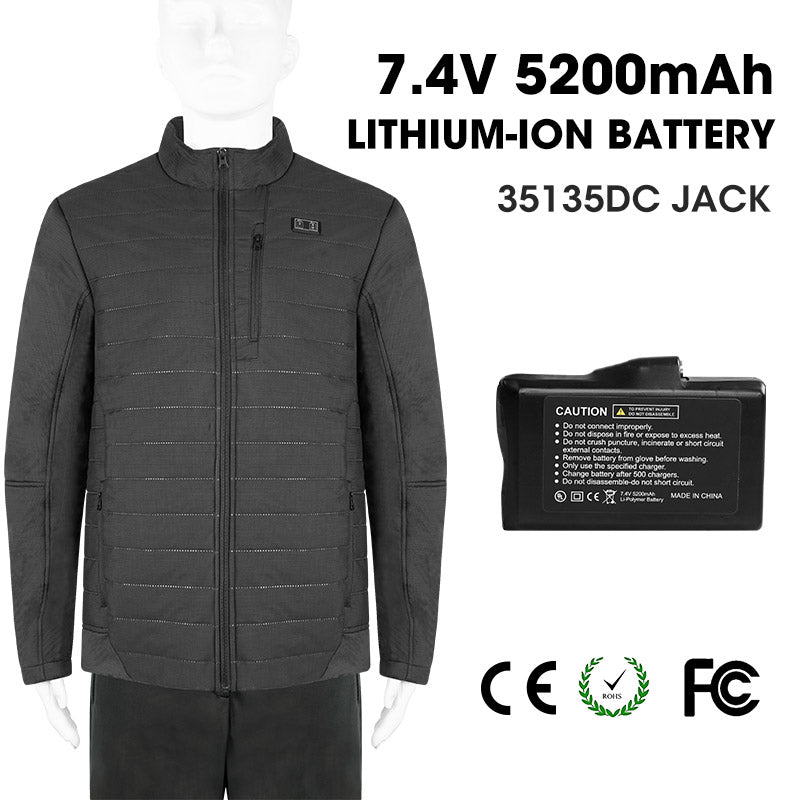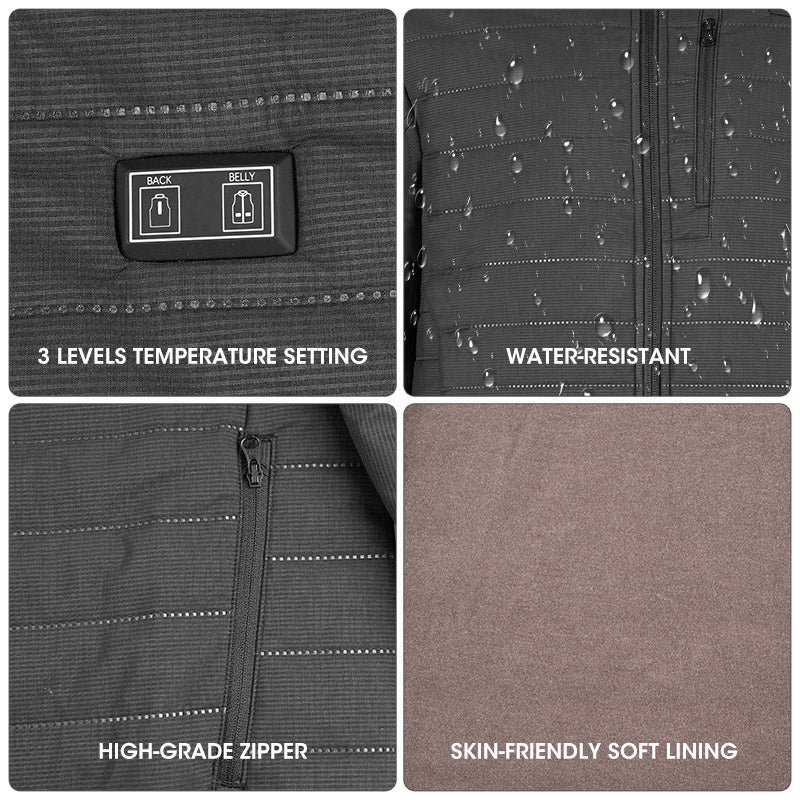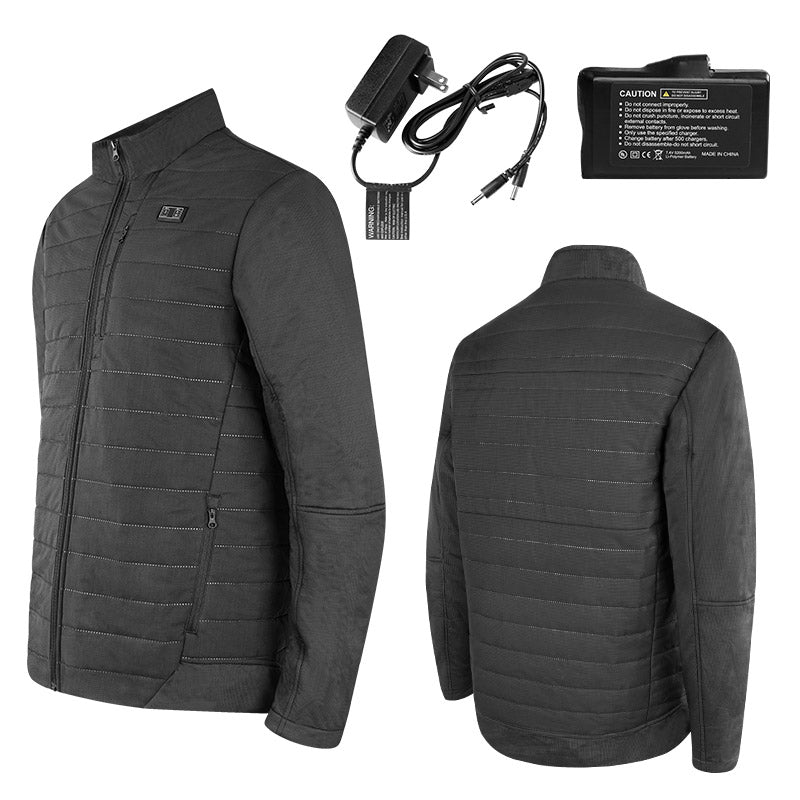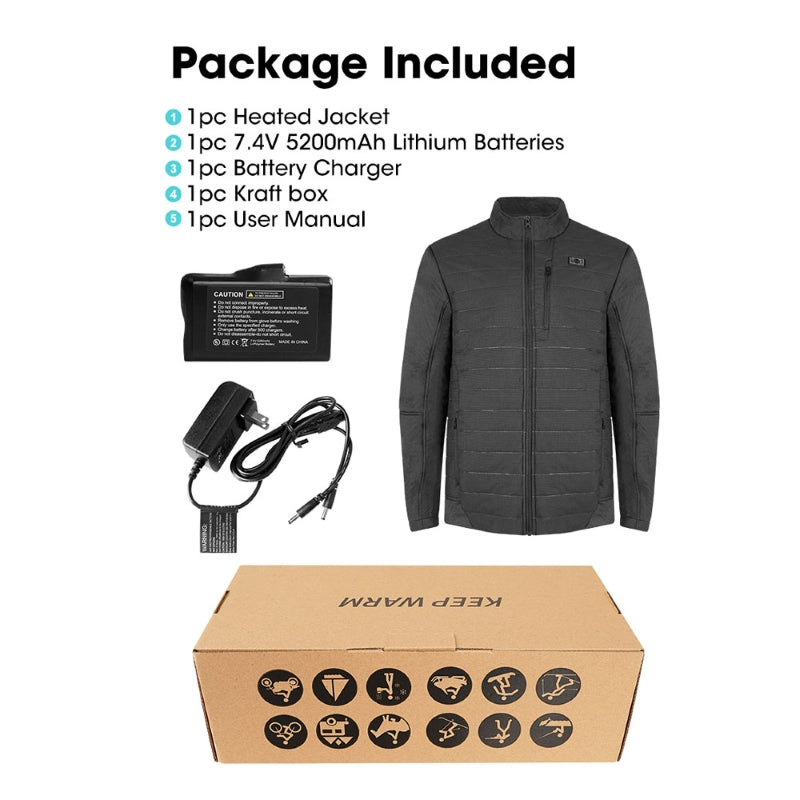 Three-speed Temperature Adjustment
The heated jacket features three layers of temperature control, allowing you to adjust the heat to your liking. Precise temperature control keeps you comfortable all day, whether you're facing extreme cold or just need subtle warmth.
Excellent Quality And Weather Resistance
The heated jacket showcases fine craftsmanship and its waterproof construction is designed to withstand all weather conditions, providing you with style and function. Stay warm, dry and protected in our premium heated jacket.
Comfort And Insulation
The heated jacket is equipped with a cutting-edge carbon fiber heating element, ensuring efficient and reliable warmth. High-grade zippers and a 35135 DC jack provide convenience and durability. Experience the ultimate in comfort and insulation in our advanced heated jacket.
Efficient And Reliable Heating Performance
The heated jacket is designed to provide excellent heating to ensure you stay warm and comfortable in any weather. Featuring advanced heating technology, this jacket provides efficient and reliable heat so you can enjoy the outdoors without getting chilled. Experience exceptional warmth and comfort in our innovative heated jacket.
Suitable For Outdoor Sports
The heated jacket is the perfect companion for all your outdoor adventures. Whether you're running, camping, biking, walking the dog, fishing, or just going about your daily activities, this versatile jacket provides the warmth you need to stay comfortable in any situation. Enjoy the warmth and convenience of our versatile heated jacket.