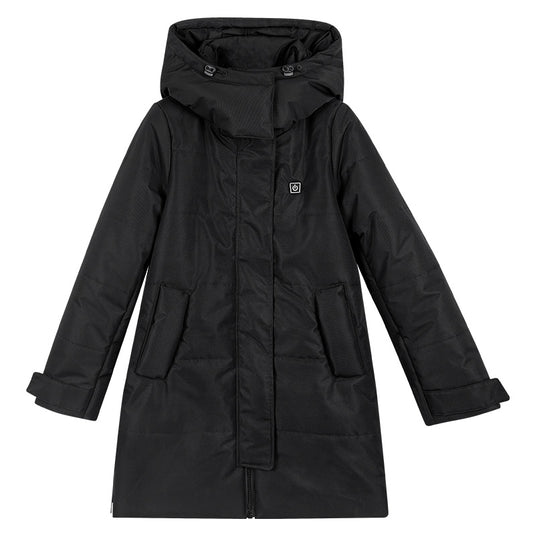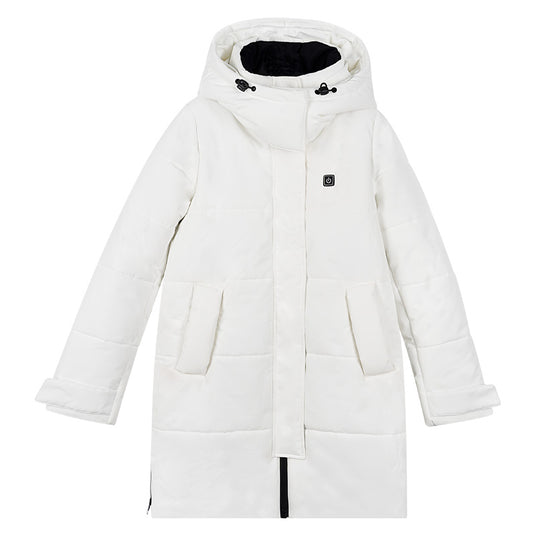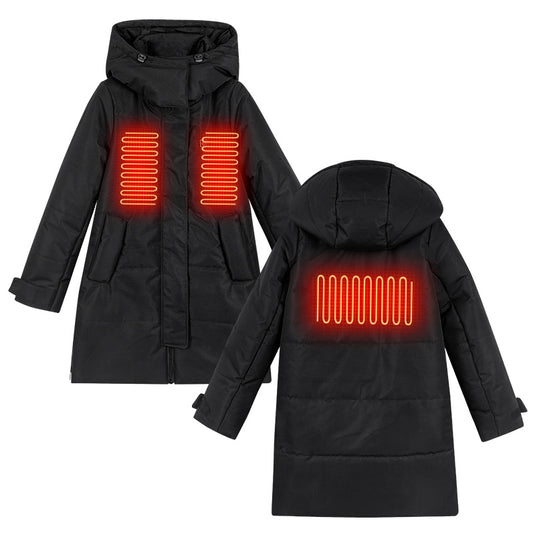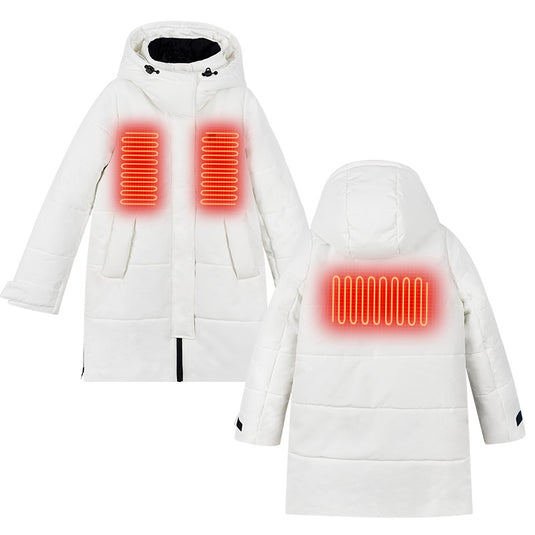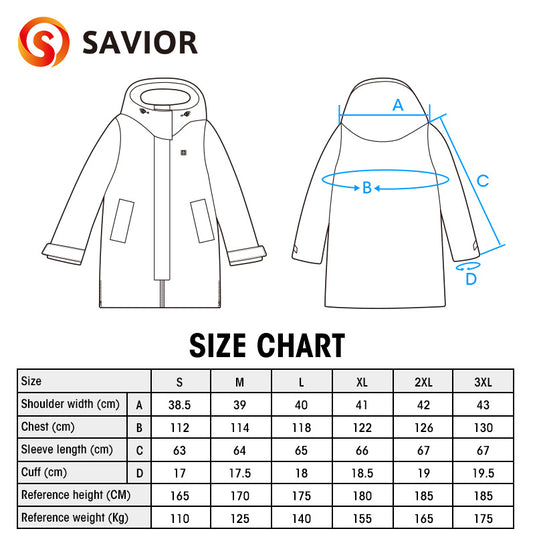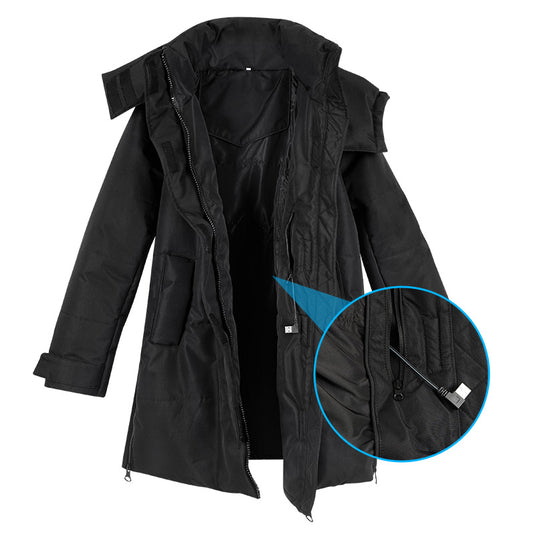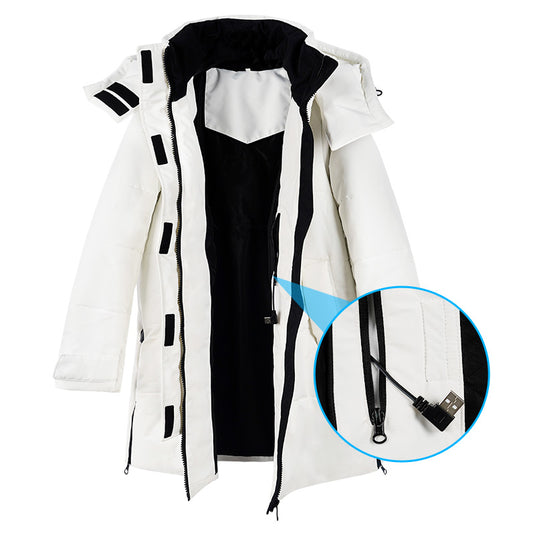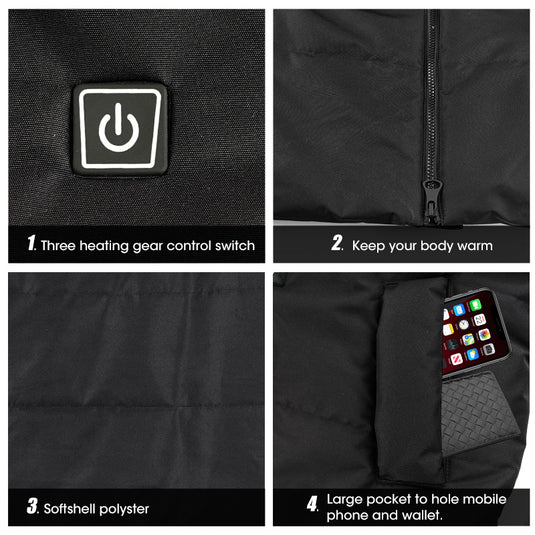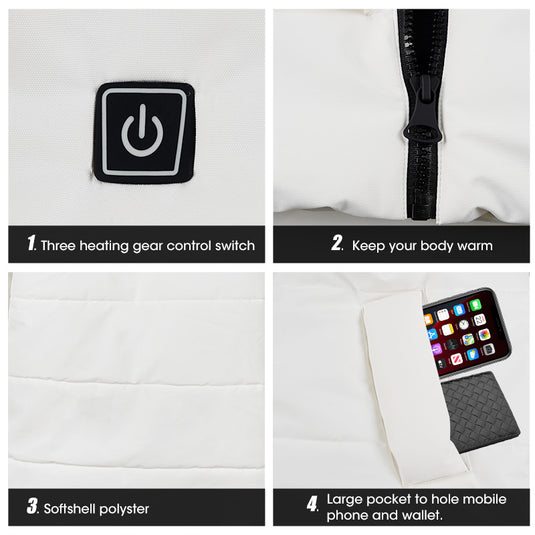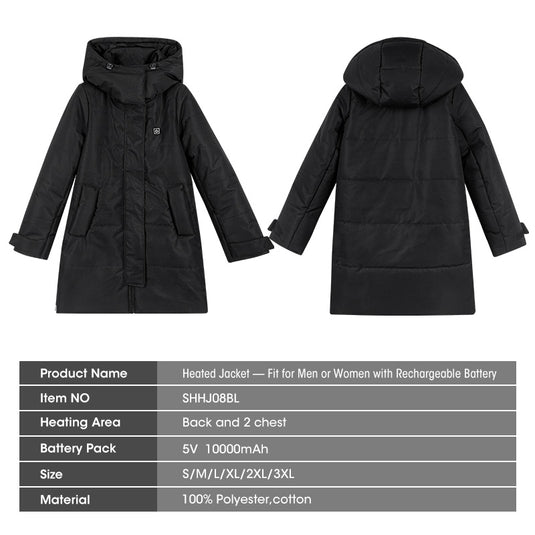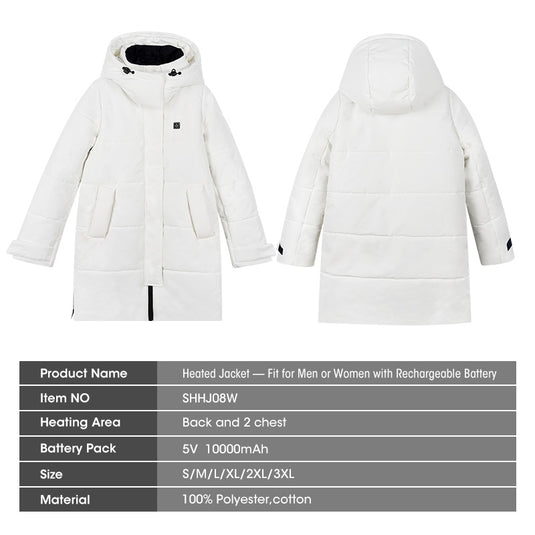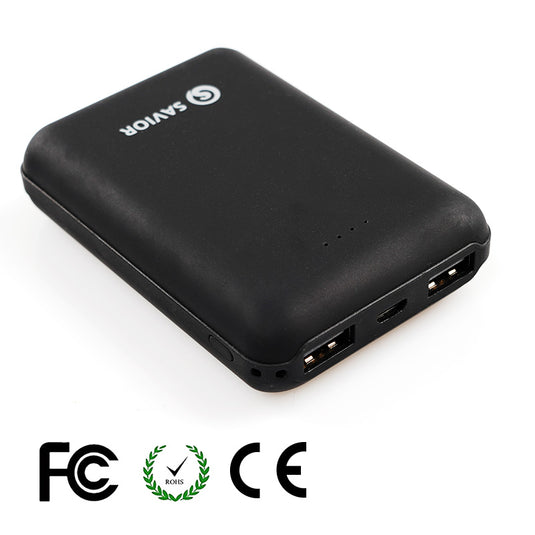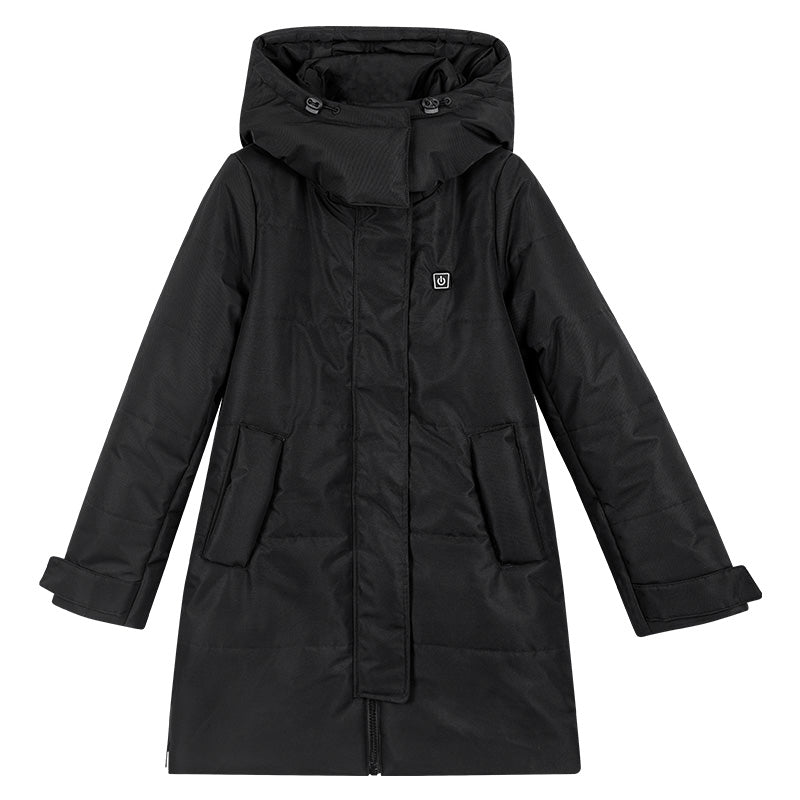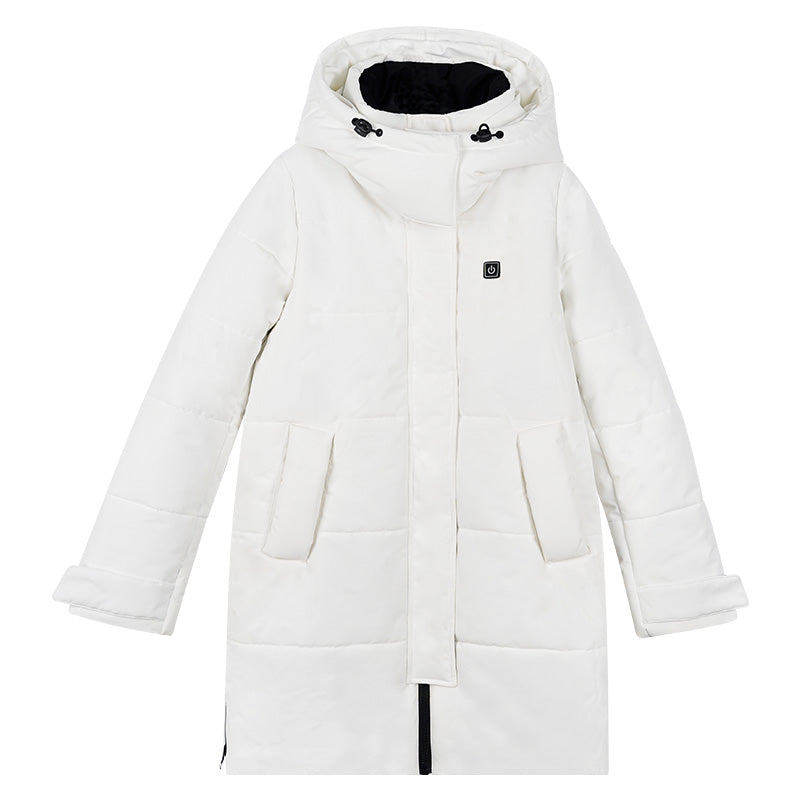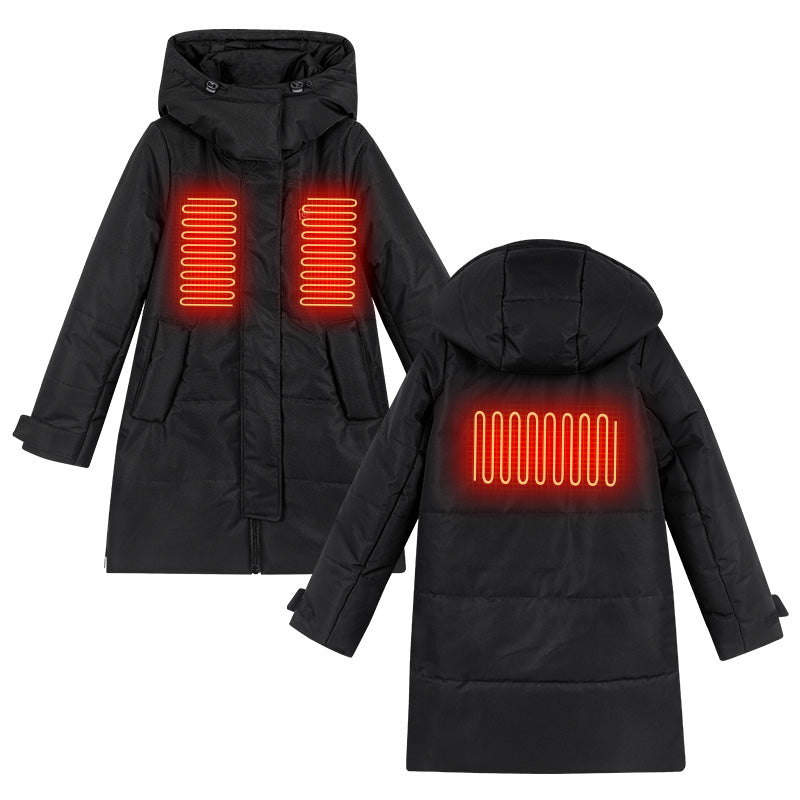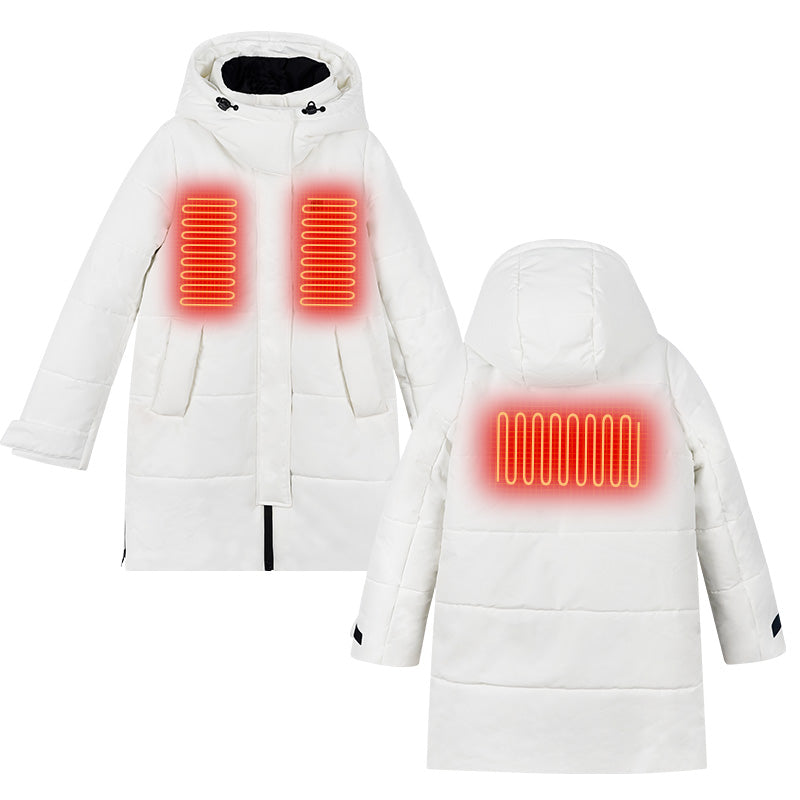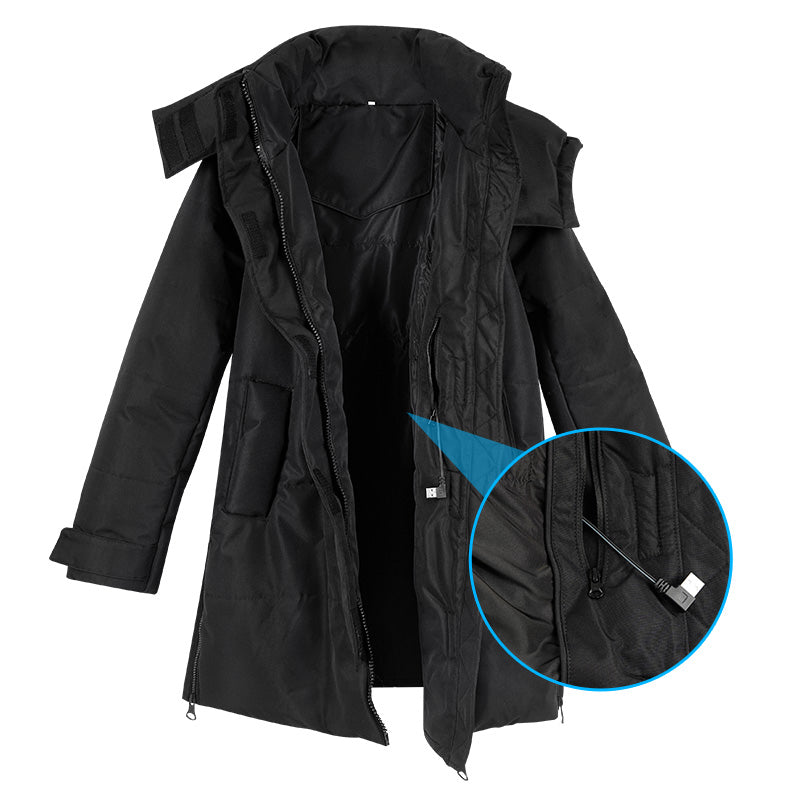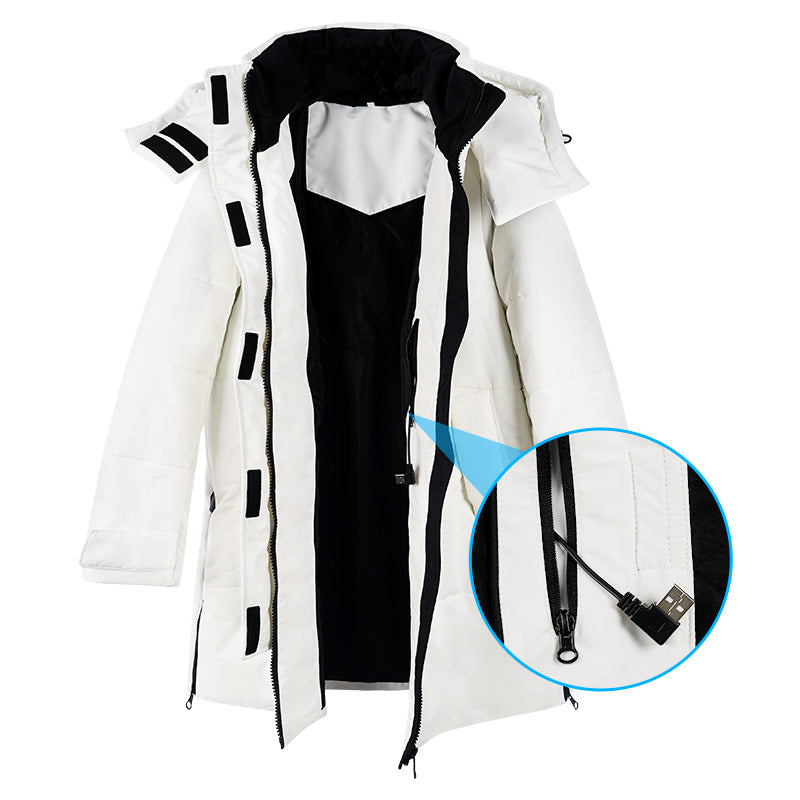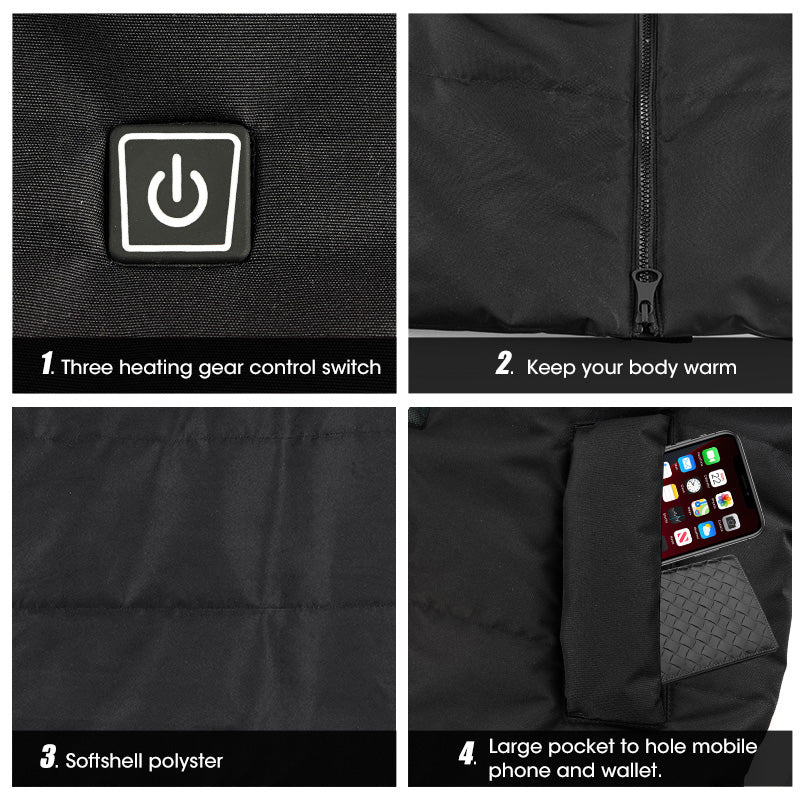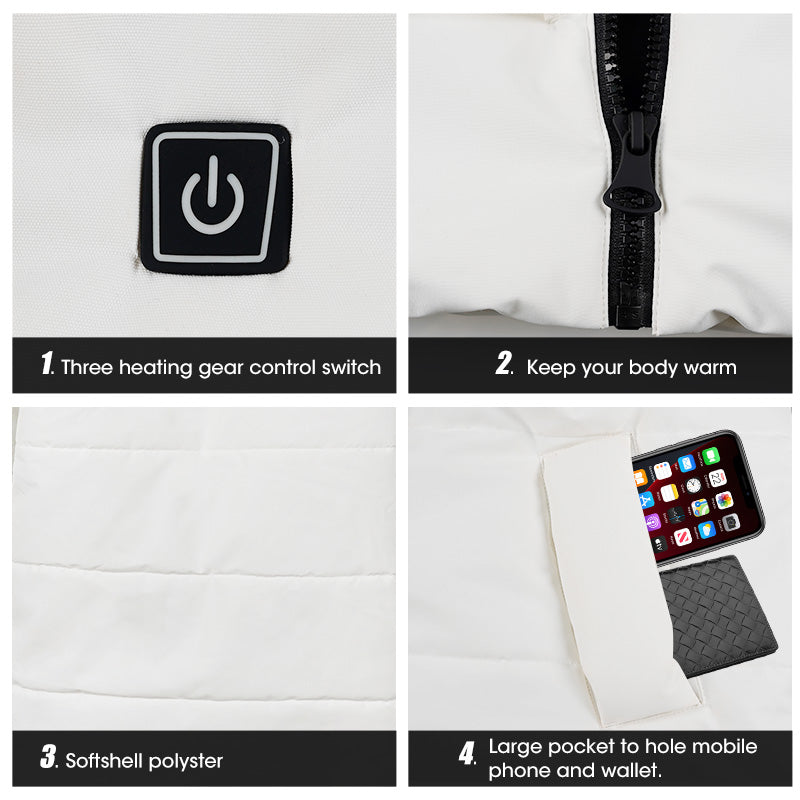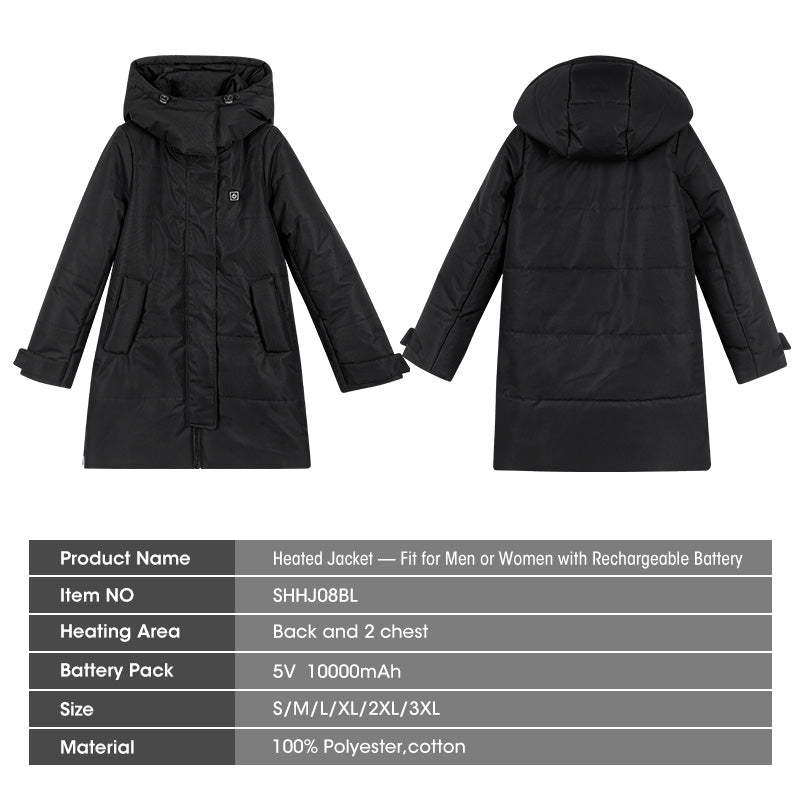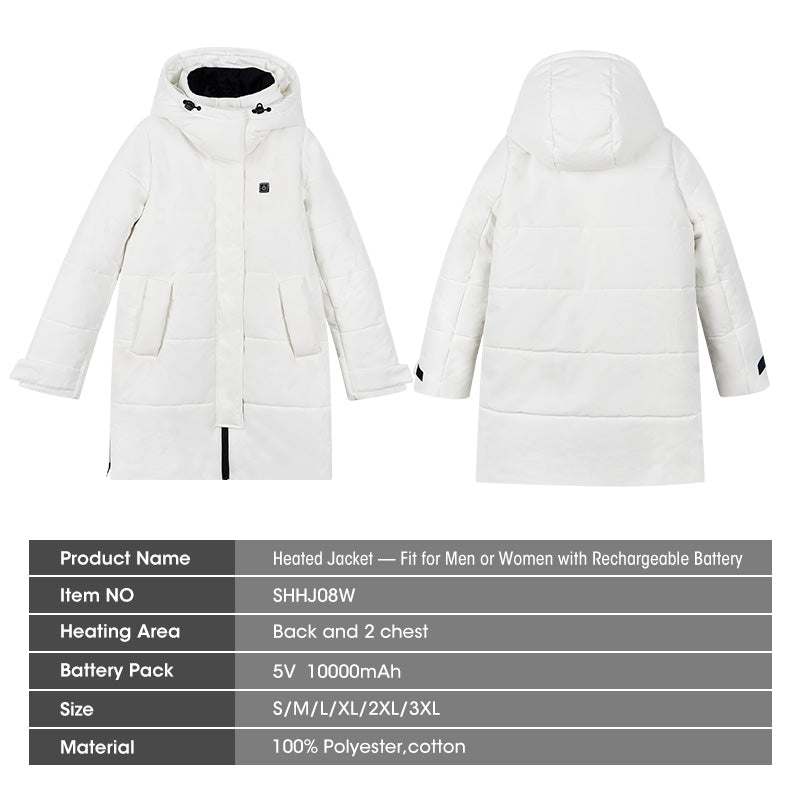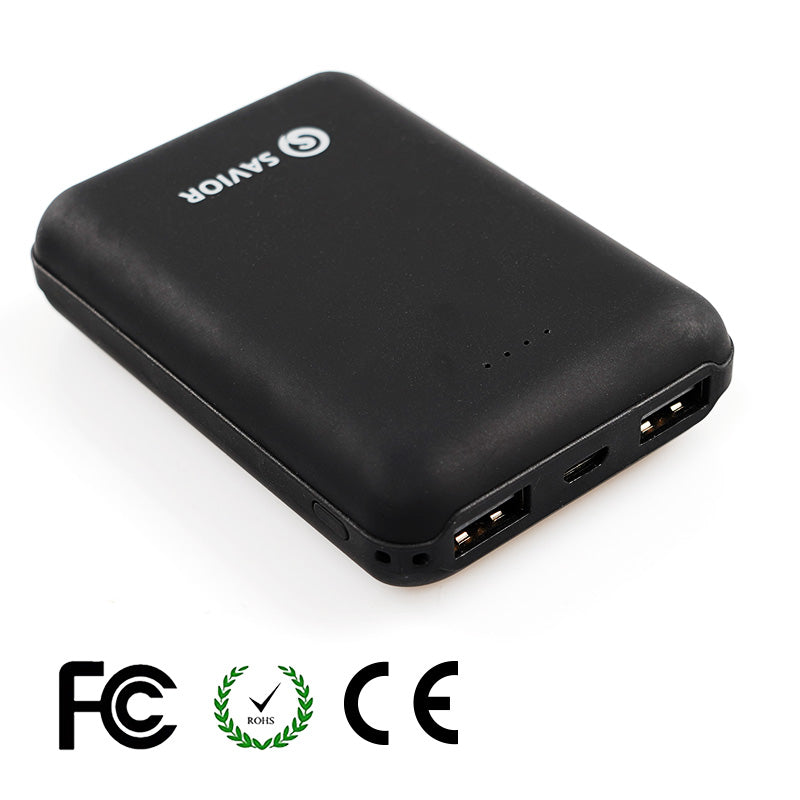 Ultimate Warmth and Versatility for Cold Weather
Our heated hooded down jacket is designed to keep you warm in the harshest conditions. The stand collar provides added protection for your neck, while the intelligent 3 gear temperature control switch allows you to customize your comfort. The jacket is wind-resistant and breathable, ensuring optimal performance. Powered by a power bank, it offers continuous heating for extended periods. The inner battery holder pocket and outer hand pocket provide convenient storage options. With its elastic rubber band windproof design, this jacket is perfect for outdoor activities in cold weather. 
Three-speed Temperature Adjustment
This heated hooded down jacket features three layers of temperature control, allowing you to adjust the heat to your liking. Precise temperature control keeps you comfortable all day long, whether you're facing extreme cold or just need subtle warmth.
Stay Warm and Cozy with Intelligent Heating Technology
Our heated hooded down jacket is designed to provide ultimate warmth and comfort in cold weather conditions. With three heating levels and intelligent heating technology, you can easily adjust the temperature to suit your preference. The USB power supply ensures convenient charging, and the low voltage design ensures safety during use. Made from lightweight and windproof materials, this jacket offers both warmth and protection. 
Easy To Maintain And Clean
This heated hooded down jacket is designed to be machine and hand washable for easy, hassle-free cleaning. Simply wipe and clean gently as directed, then hang to dry for best results. Enjoy the warmth and comfort of our hooded down jackets without complicated maintenance routines.
Suitable For Outdoor Sports

This heated hooded down jacket is the perfect companion for all your outdoor adventures. Great for camping, hunting, ice fishing, cycling, biking, motorcycling, running, skiing, snowboarding and any other outdoor sports. Hooded down jacket provides the warmth you need to stay comfortable in any situation. Enjoy the warmth and convenience of our versatile hooded down jacket.