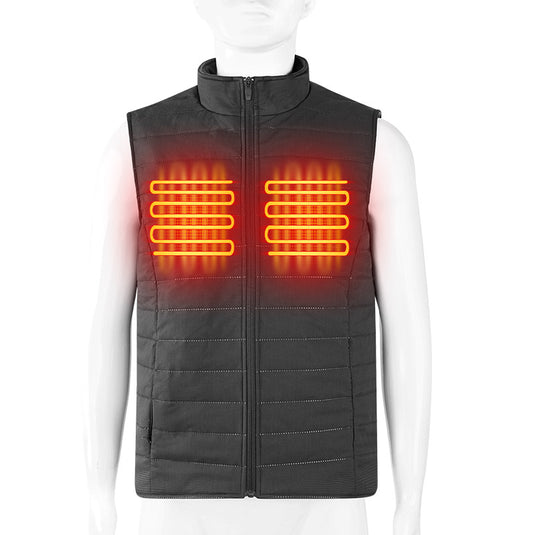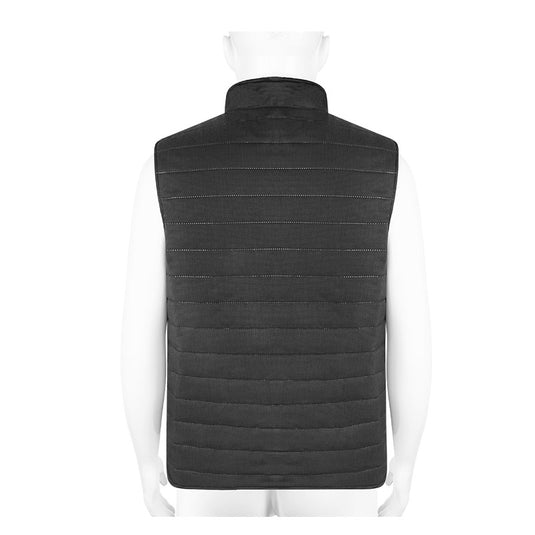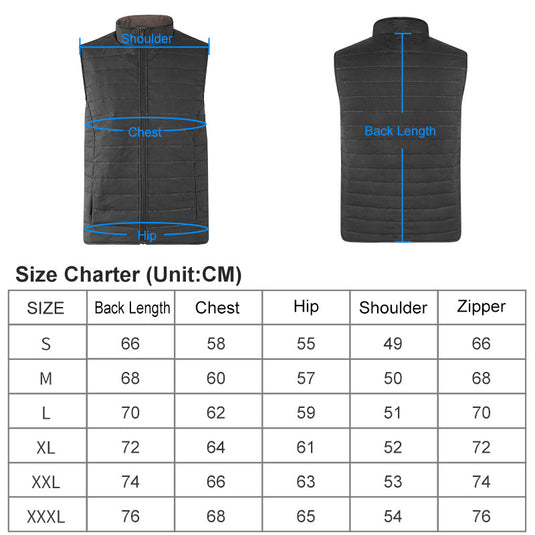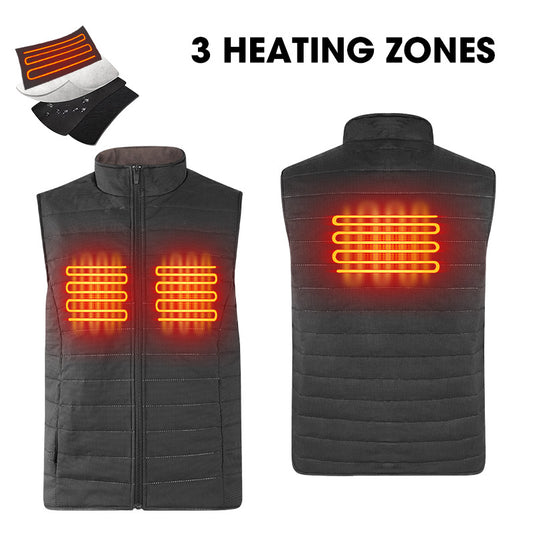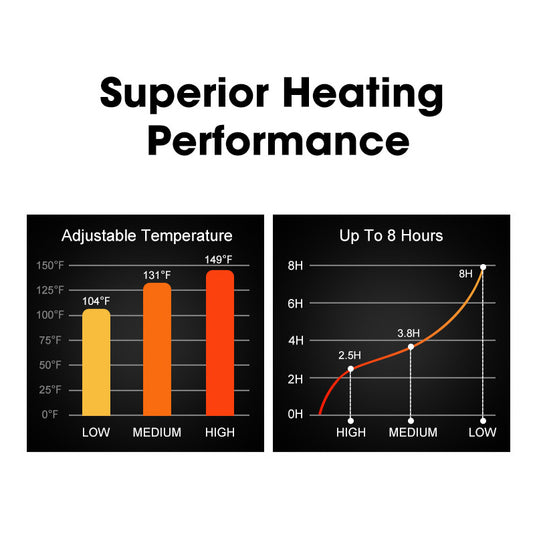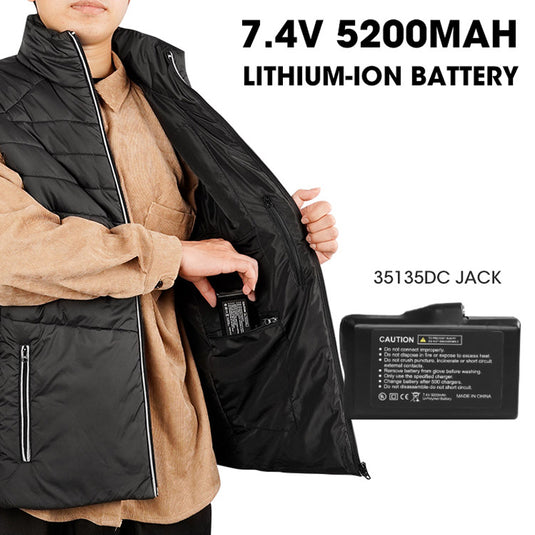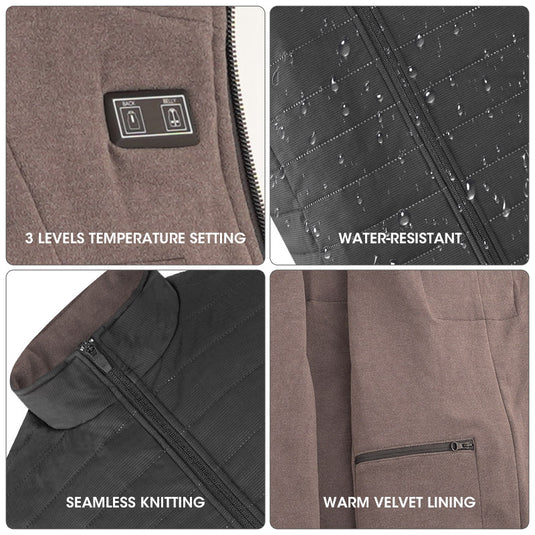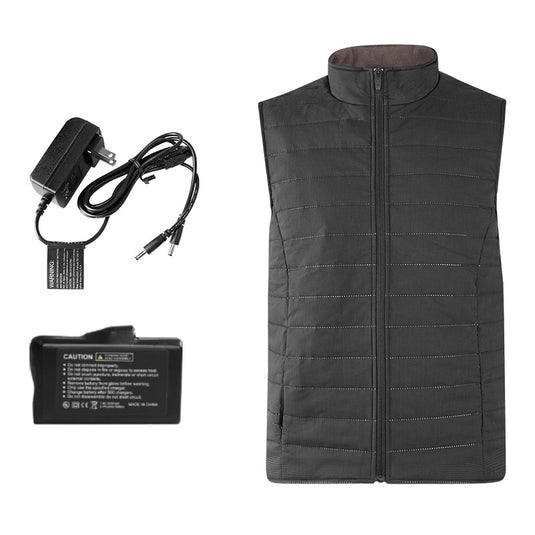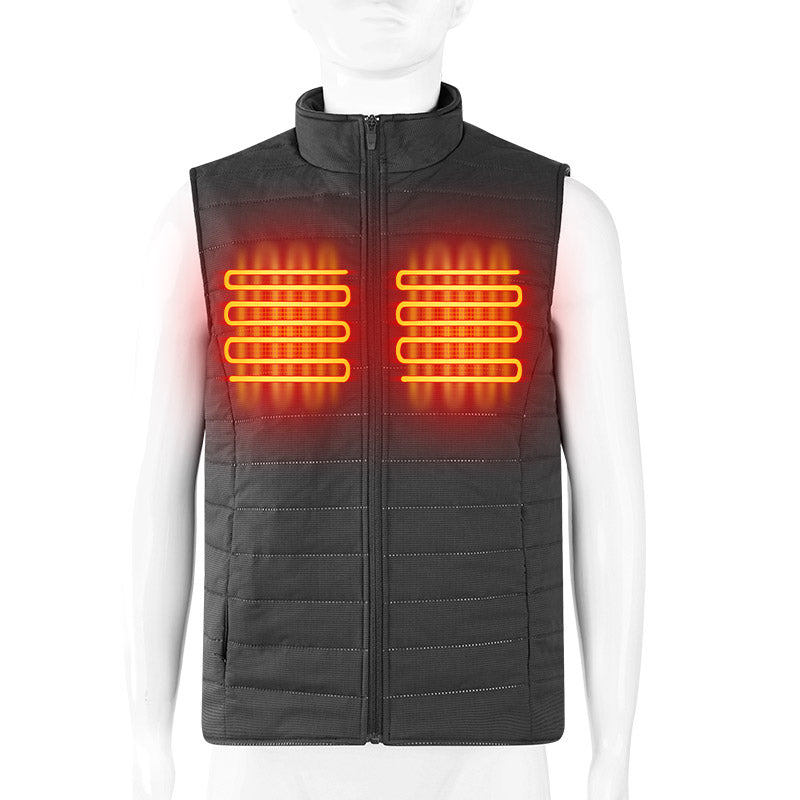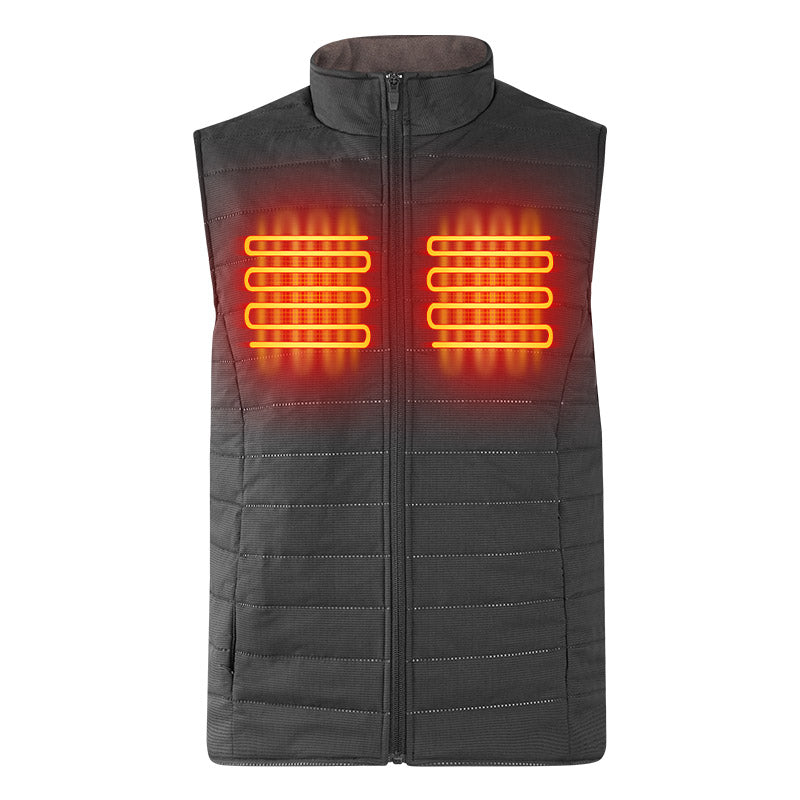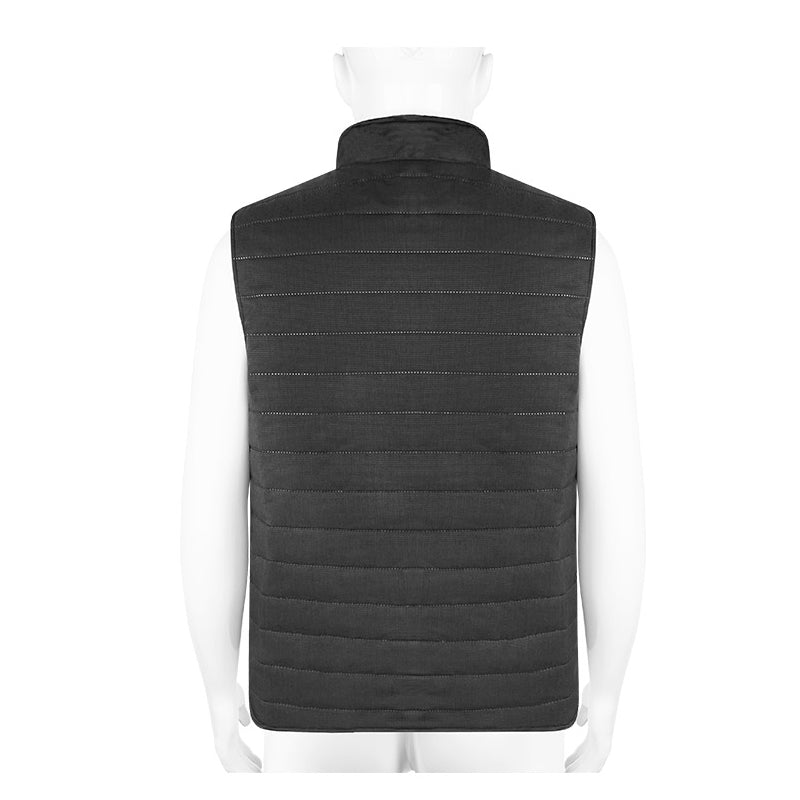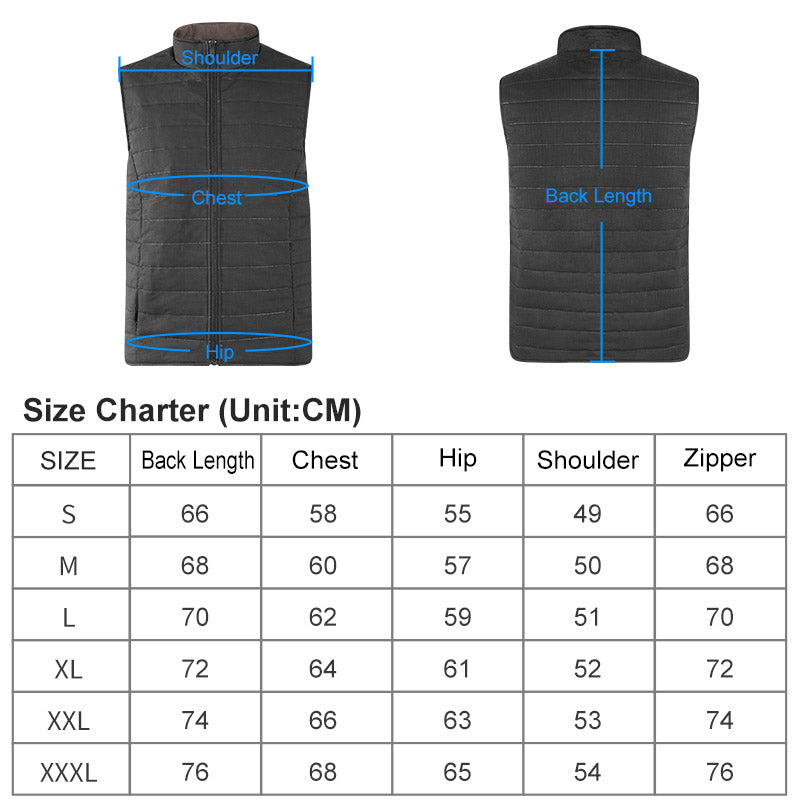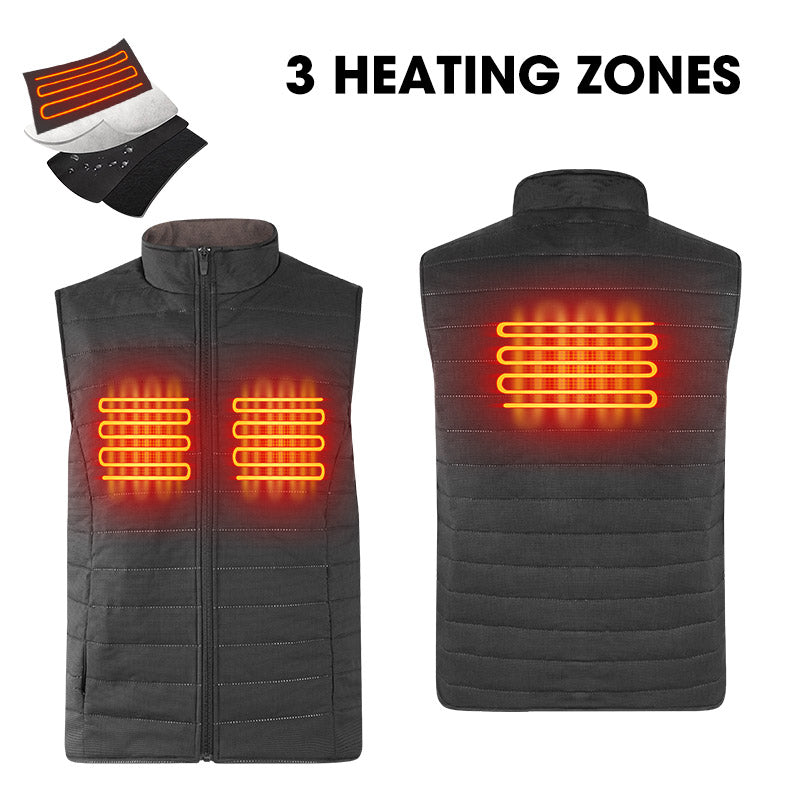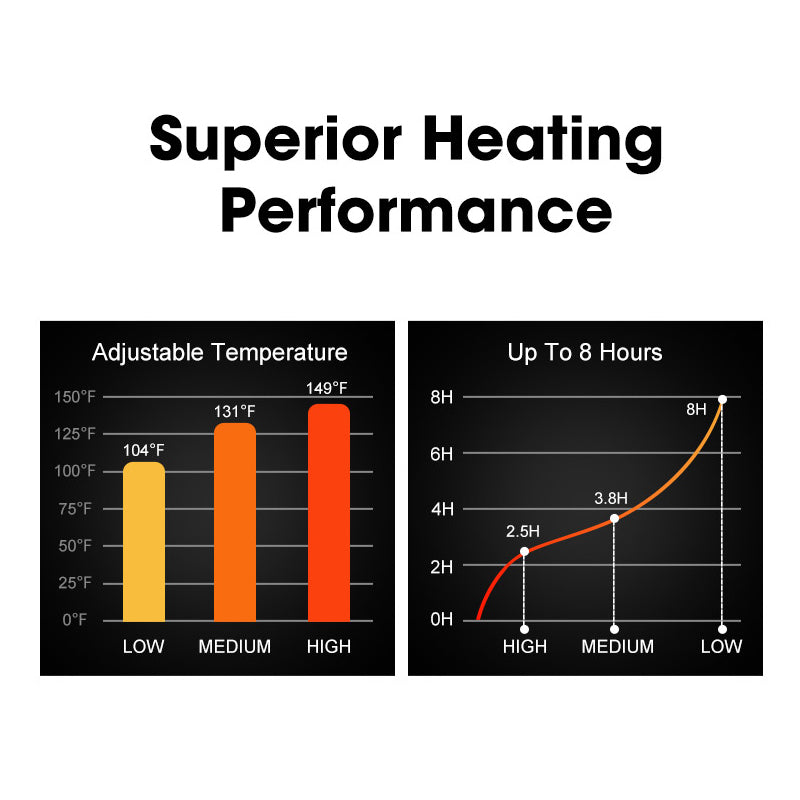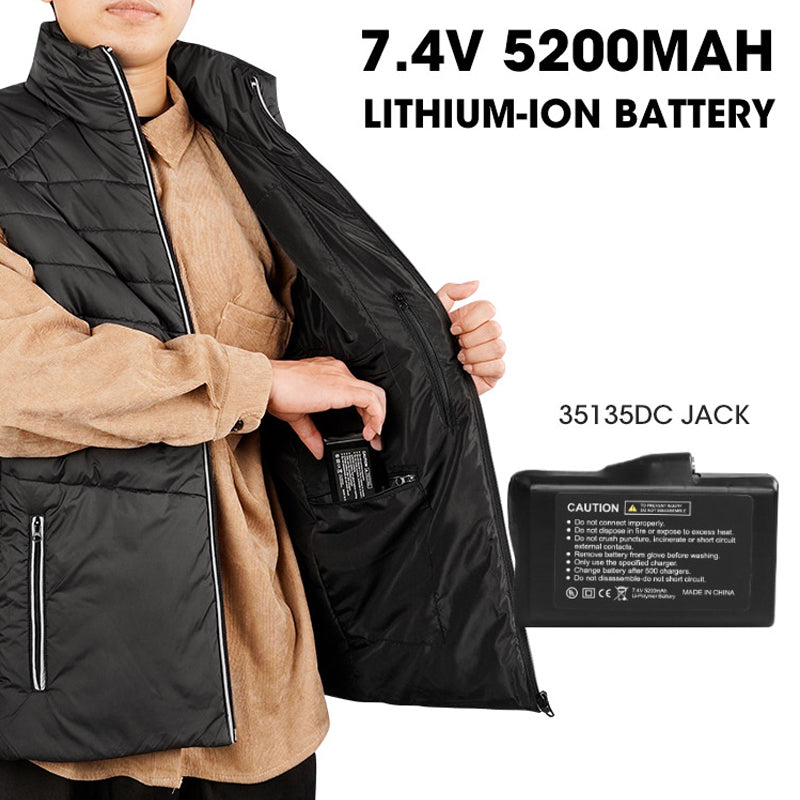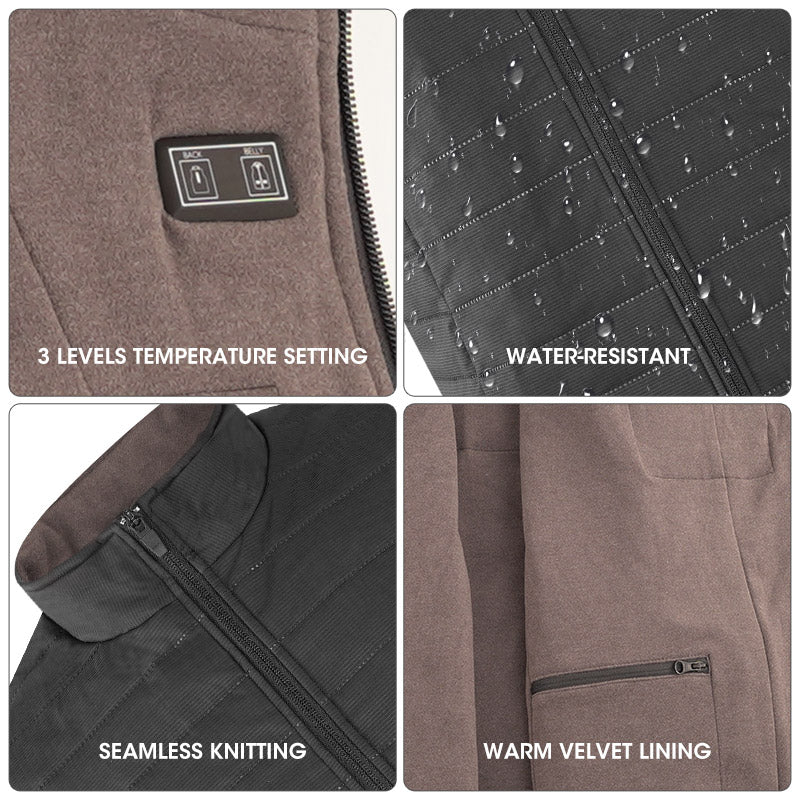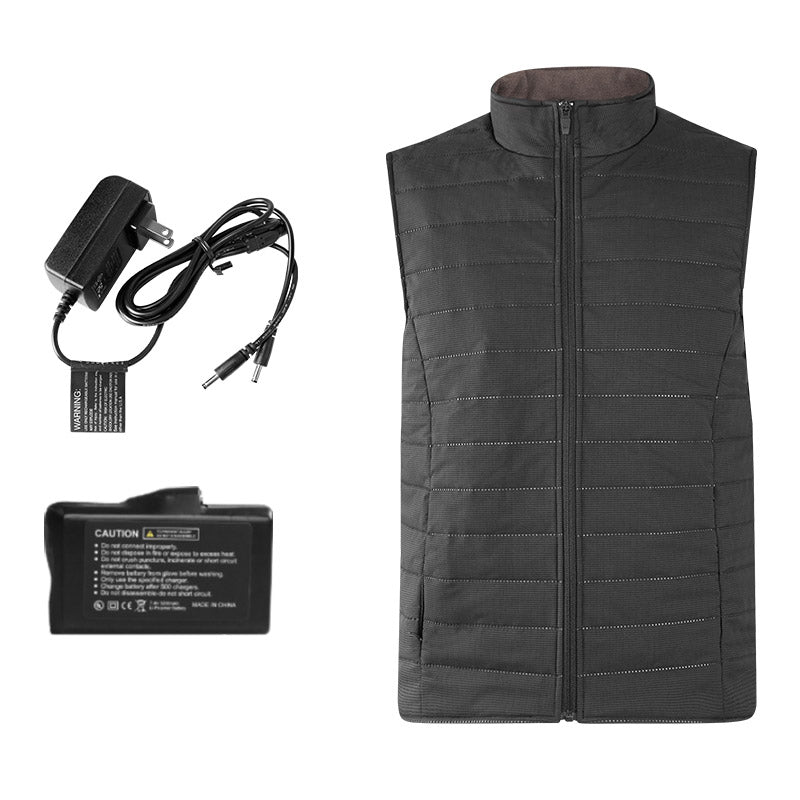 Three-speed Temperature Adjustment
This heated vest features three layers of temperature control, allowing you to adjust the heat to your liking. Precise temperature control keeps you comfortable all day, whether you're facing extreme cold or just need subtle warmth.
Unparalleled Comfort and Convenience

This heated vest is designed to provide unrivaled warmth and comfort. With wind resistance and 7.4V 5200mah large-capacity battery, it provides reliable and long-lasting heat, up to 7.5 hours of continuous warmth. Choose from three heat levels to suit your preference. Plus, the vest is machine washable for easy cleaning and maintenance.
Crafted for Style, Protection and Warmth
This heated vest showcases fine craftsmanship combining style and function. With its waterproof design and warm velvet lining, it offers superior protection from the elements while keeping you cozy and warm. Experience the perfect blend of style and function in our premium heated vest.
Advanced Technology For Maximum Comfort
This heated vest features a cutting-edge carbon fiber heating element that delivers targeted warmth for a comfortable experience. High-grade zippers ensure durability and ease of use, while the 35135 DC jack allows for convenient charging. Stay warm and comfortable in any weather with our technologically advanced heated vest.
Suitable For Outdoor Sports

This heated vest is the perfect companion for all your outdoor adventures. Perfect for camping, hunting, ice fishing, cycling, biking, motorcycling, running, skiing, snowboarding and any other outdoor sports. This versatile vest provides the warmth you need to stay comfortable in any situation. Enjoy the warmth and convenience of our versatile heated vest.