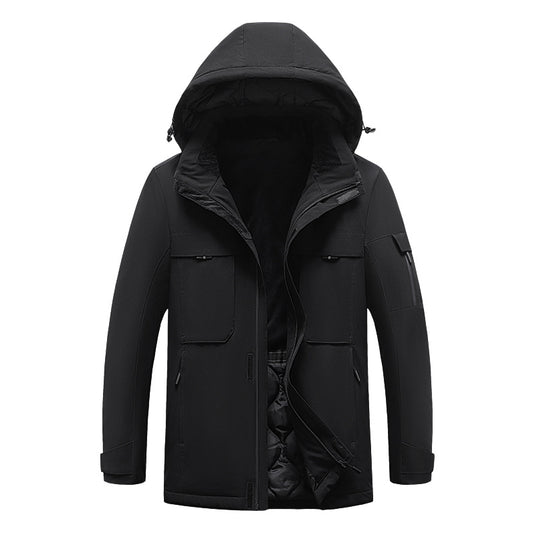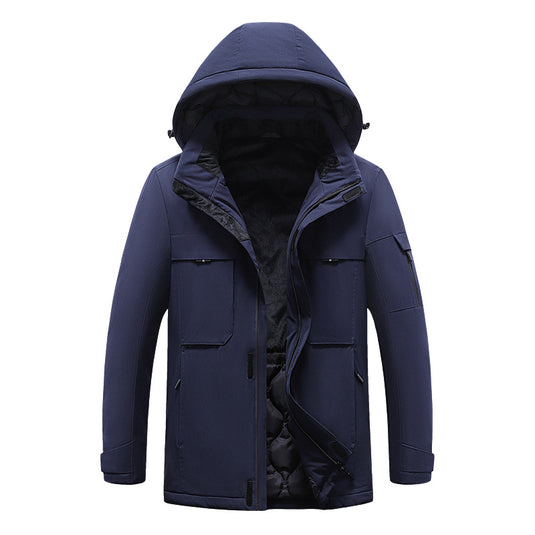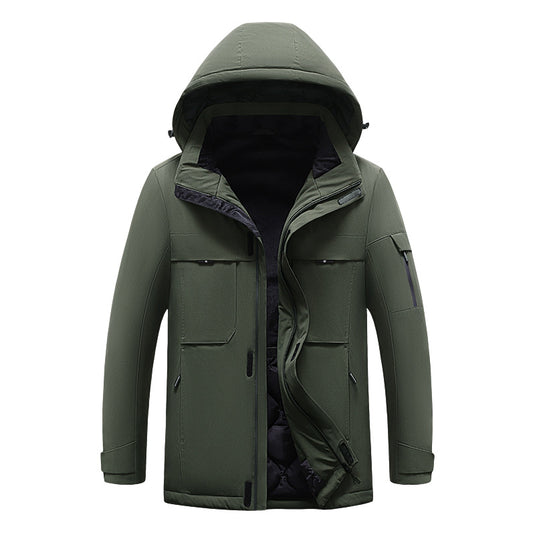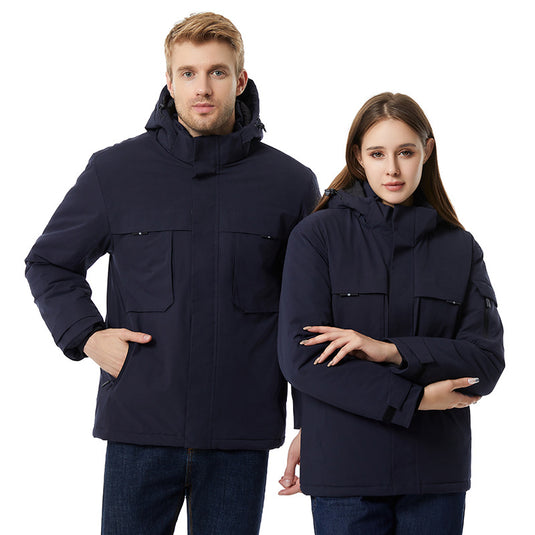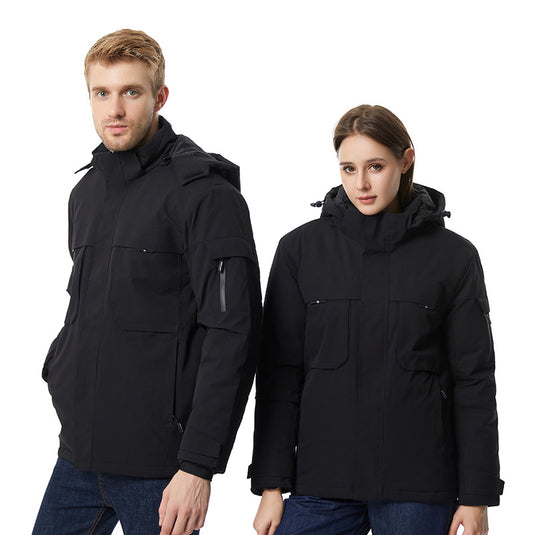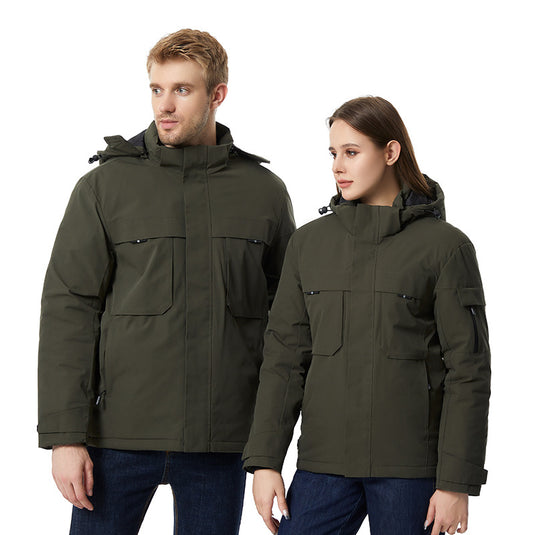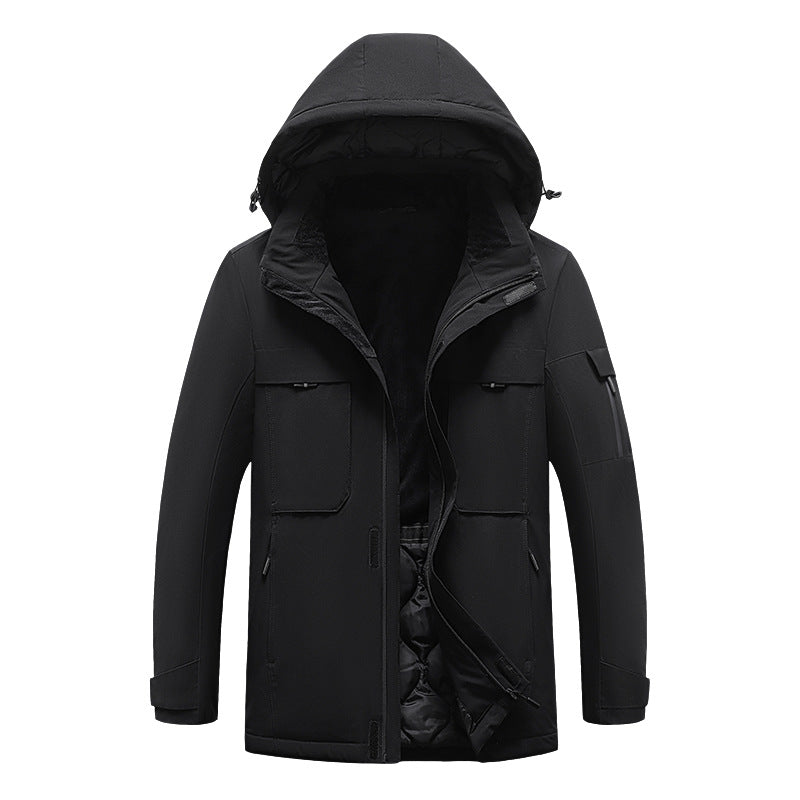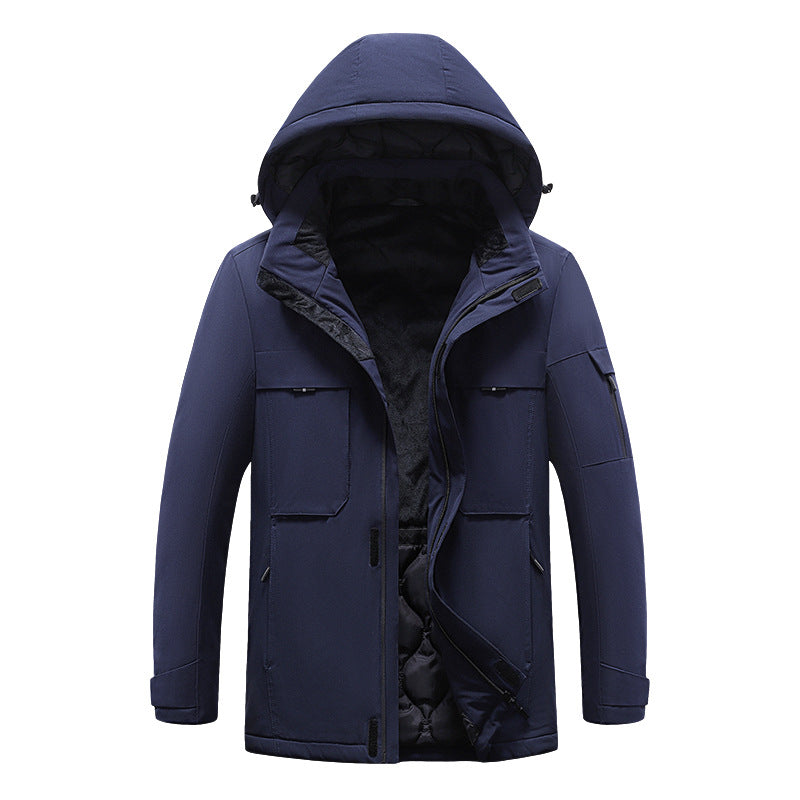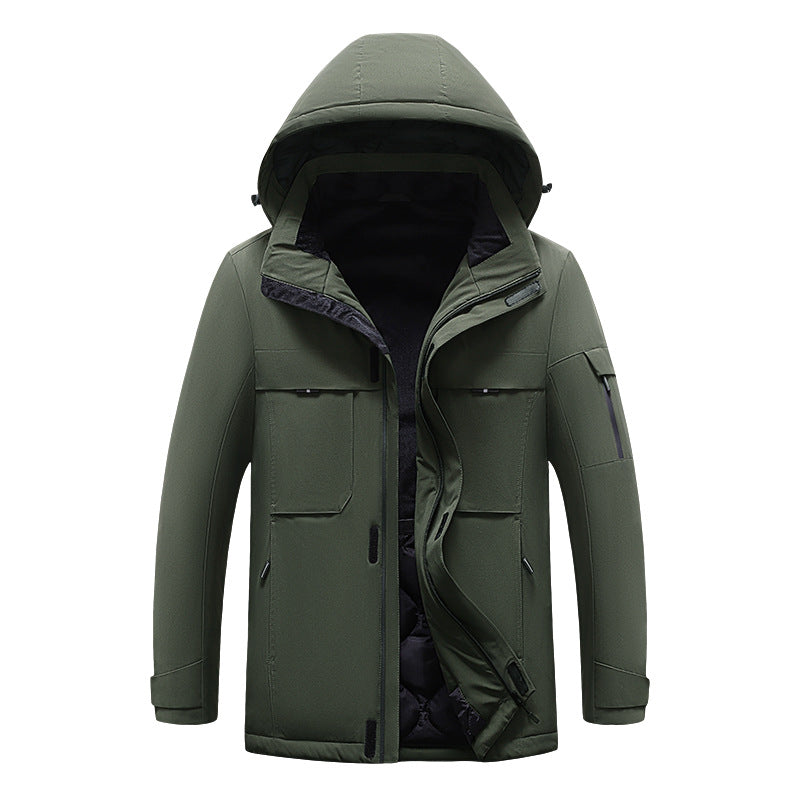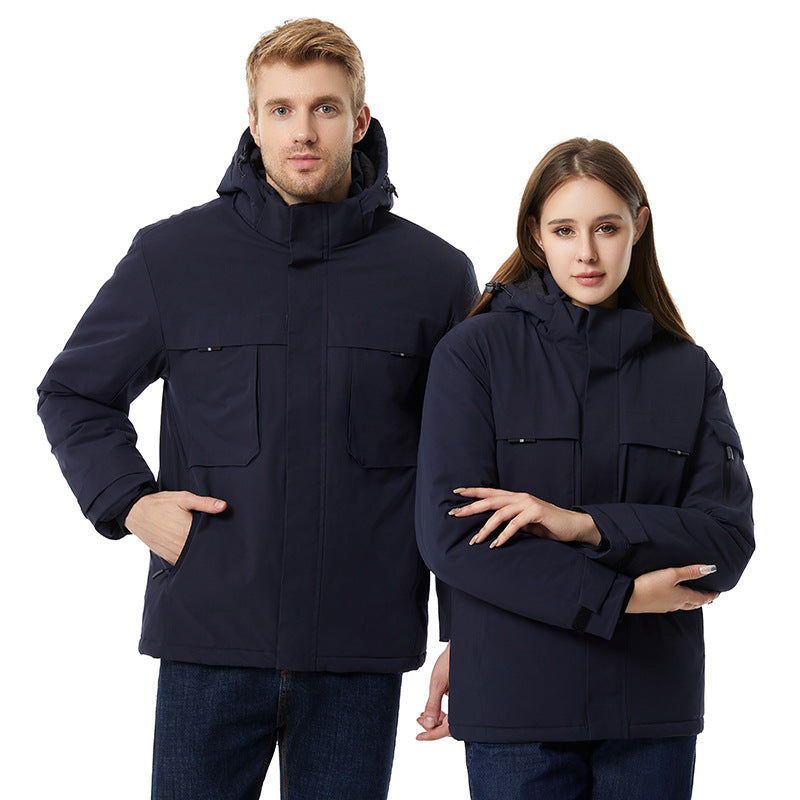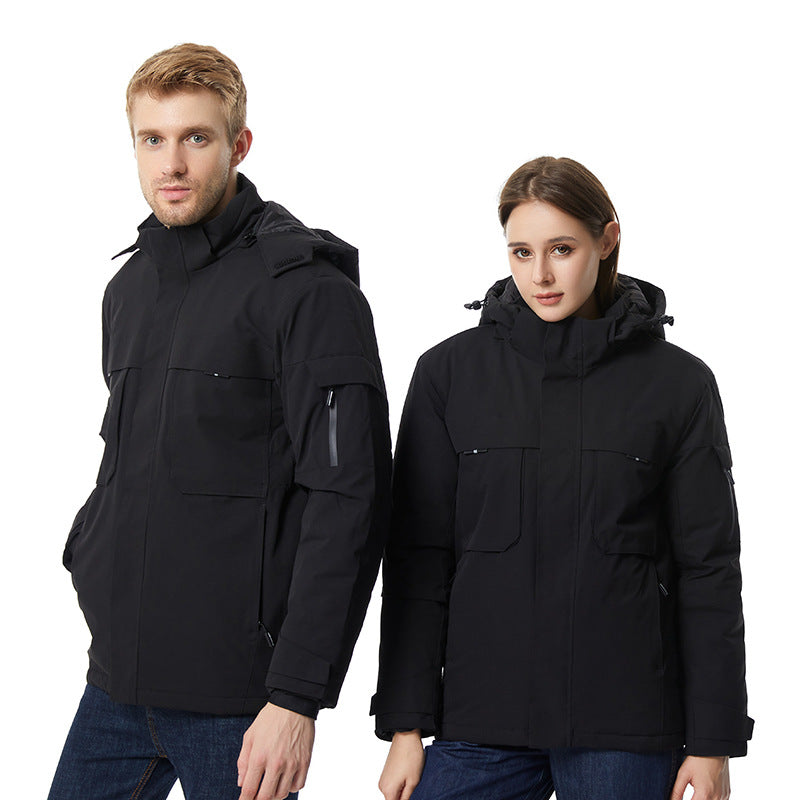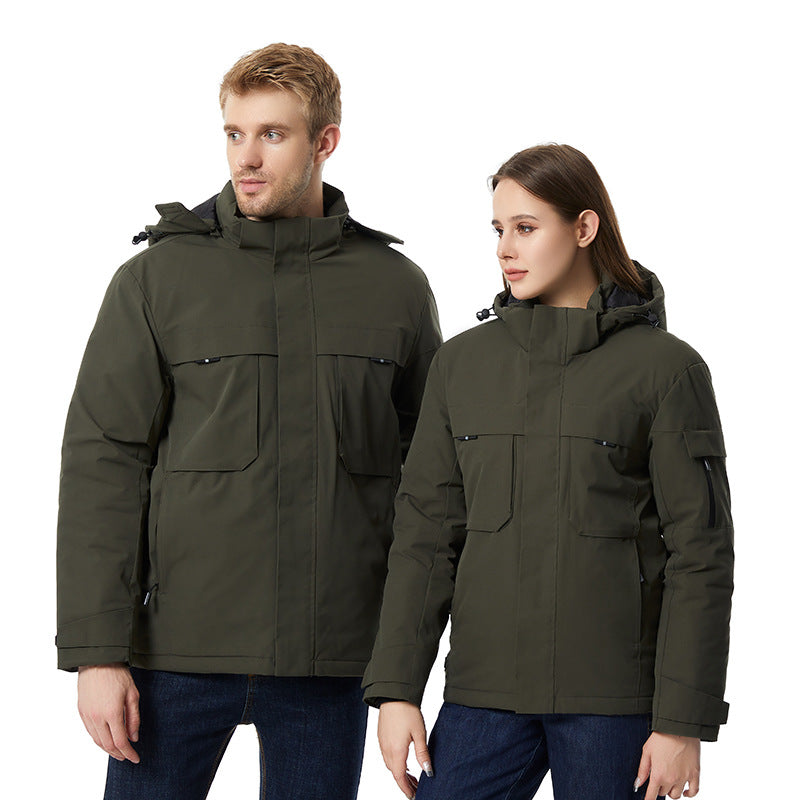 Stay warm and healthy
Protect yourself from the cold and its potential health risks by investing in a winter jacket or other thermal solutions. Don't let muscle cramps and impaired blood circulation caused by cold temperatures affect your health. This is especially important for elderly parents, those prone to colds, outdoor workers and those who live in cold regions. Ensure your comfort and health in the cold season.
Advanced Heating Jacket
Stay warm and cozy in any weather with our cutting-edge heating jacket. Equipped with carbon fiber heating black technology, it offers 9 heat zones for targeted warmth. Choose from 3 temperature options and enjoy up to 6 hours of consistent warmth. The jacket is kneadable and washable for easy maintenance, and its high elasticity ensures a comfortable fit without feeling bloated. Defeat the cold with our state-of-the-art heating jacket.
Precise and Soothing Heat
Our heating system is controlled independently front and rear, just press and hold the switch for quick heat, with adjustable temperature settings ranging from an energy-saving blue mode at 39°C to a temperature-locking white mode at 45°C and a white mode at 55°C Lock down the powerful red mode.Achieve ultimate warmth and comfort with our innovative heating technology, delivering efficient and targeted heat to 9 areas of the body, while our cozy cotton coat features 11 specialized heating zones, catering to the neck, shoulder, back, waist, abdomen, and arms, providing soothing warmth for various needs including outdoor travel, menstrual discomfort, shoulder relief, back pain, and waist injuries in cold weather.
Stay Prepared with Technical Waterproof Fabric
Don't let changing weather conditions catch you off guard. Our efficient waterproof fabric ensures that you're always ready, without any worries or embarrassing moments. Say goodbye to the hassle of unpredictable weather and embrace confidence and protection with our advanced technical waterproof fabric.
Enhanced Comfort and Functionality
Our product combines comfort and functionality with features such as a detachable cap, smooth open chest zipper, dual-control switch, zipper pocket, wind cuffs, inside pocket with a charging interface, and a ben cloth hem, providing a comfortable and convenient experience.