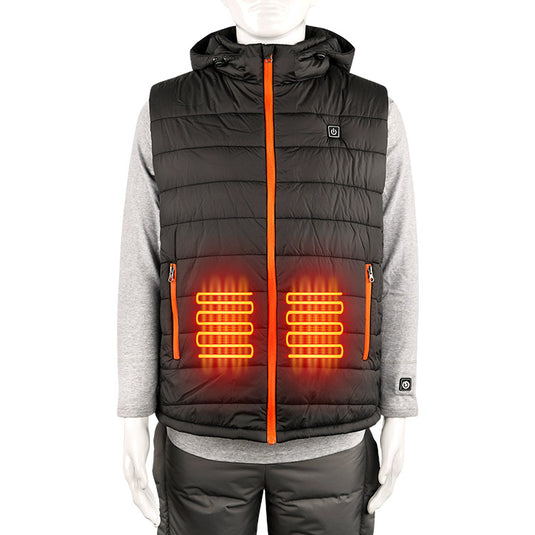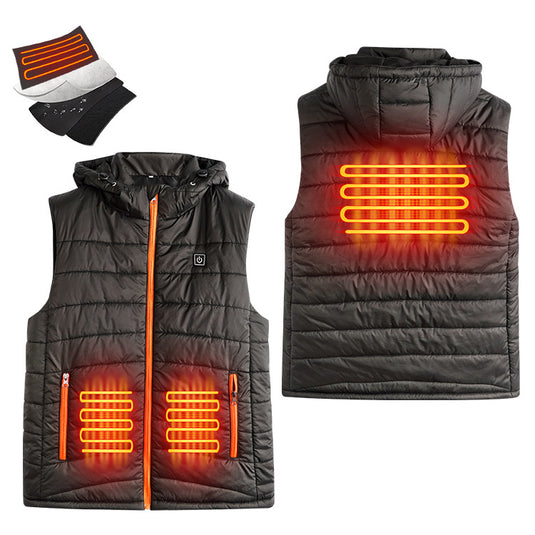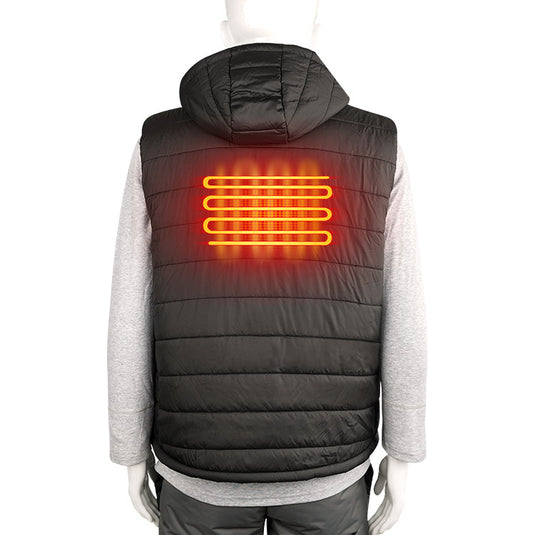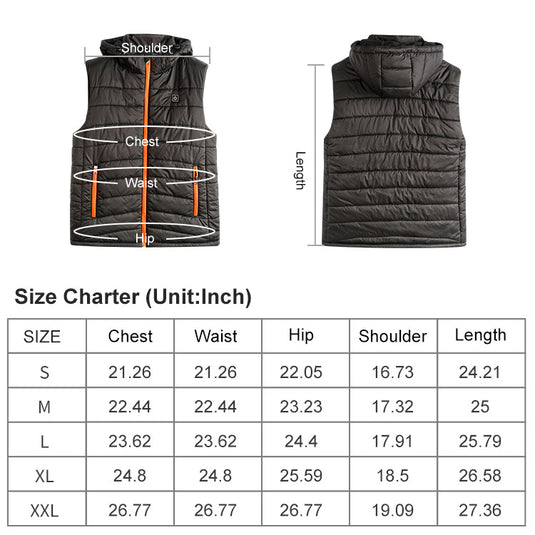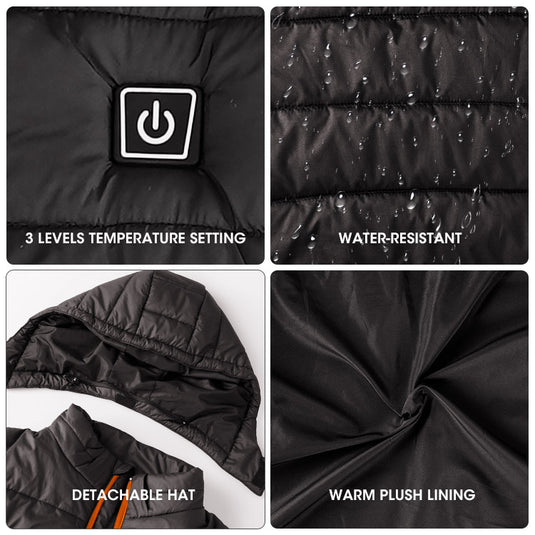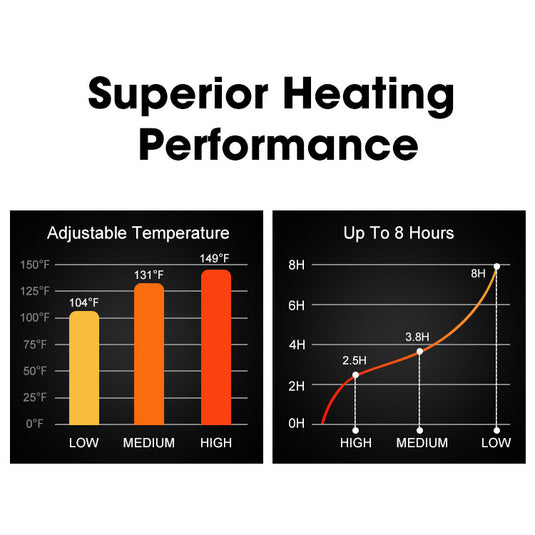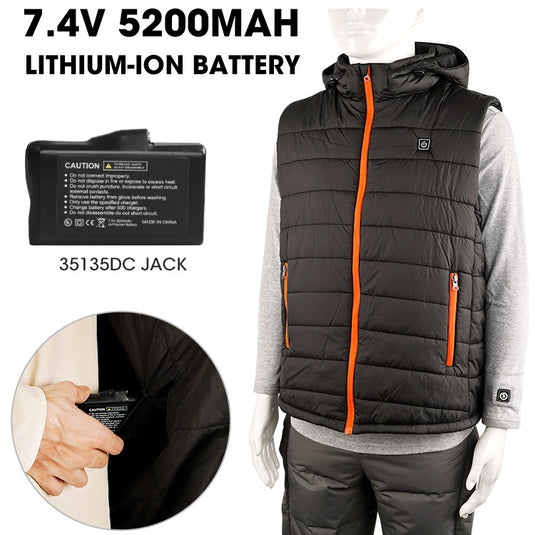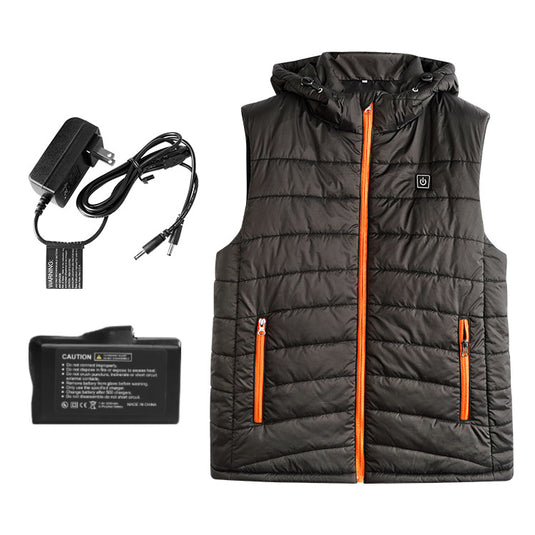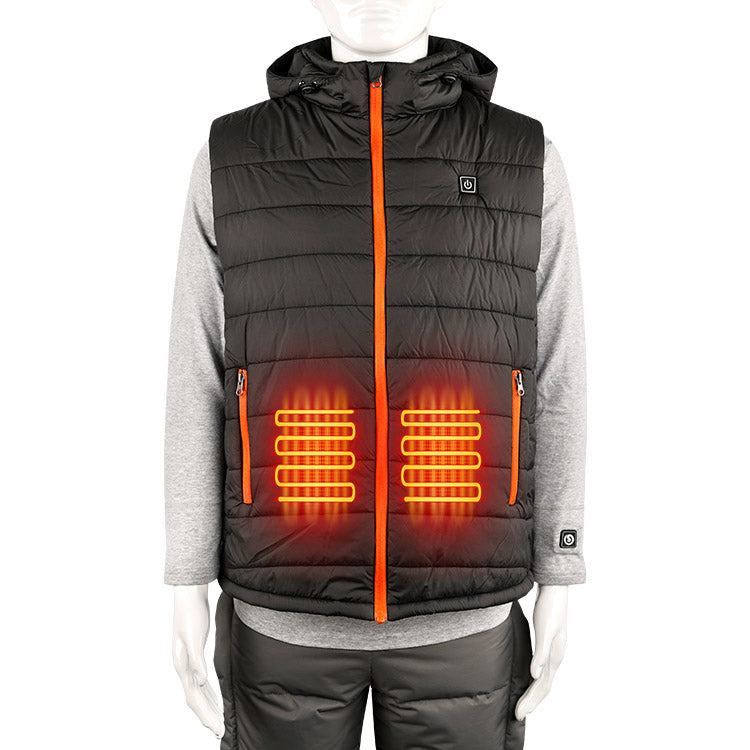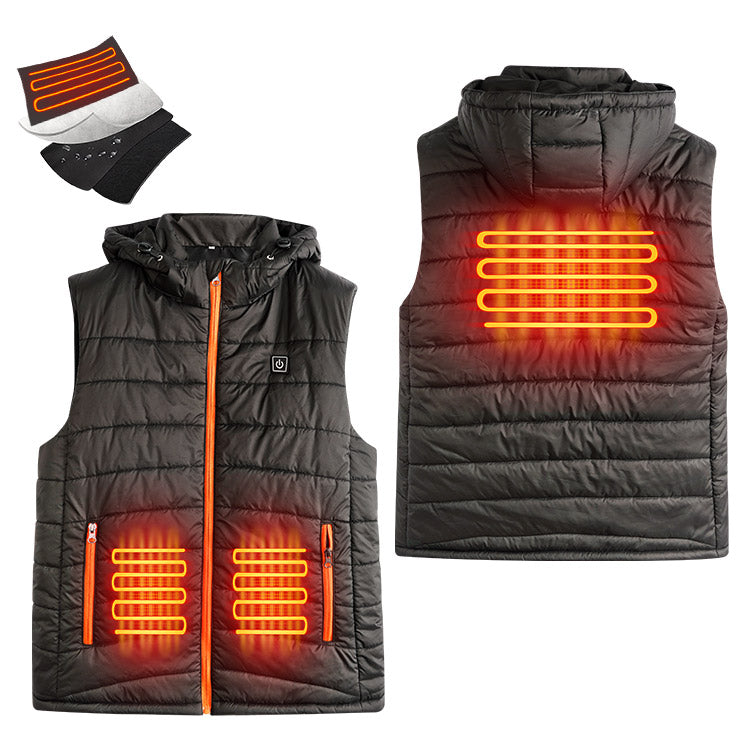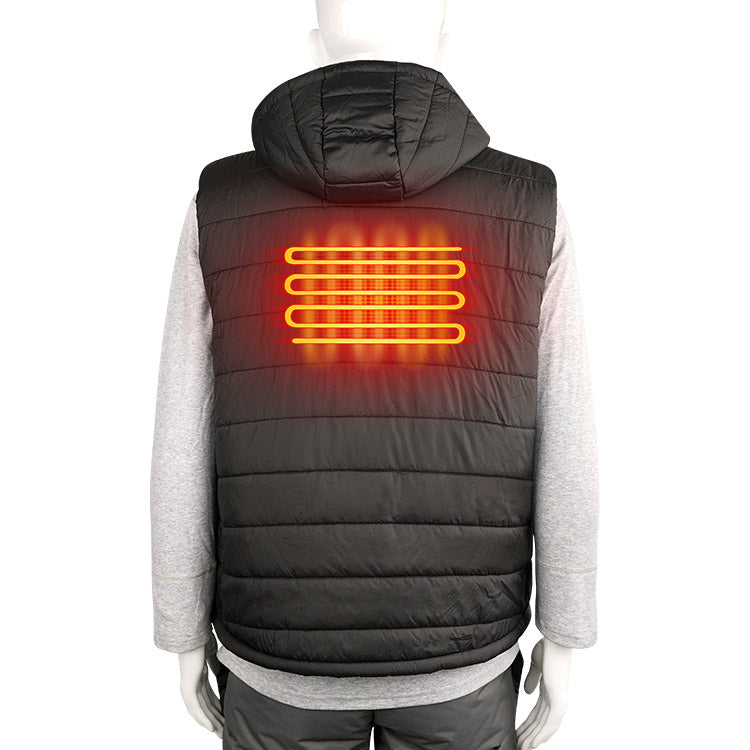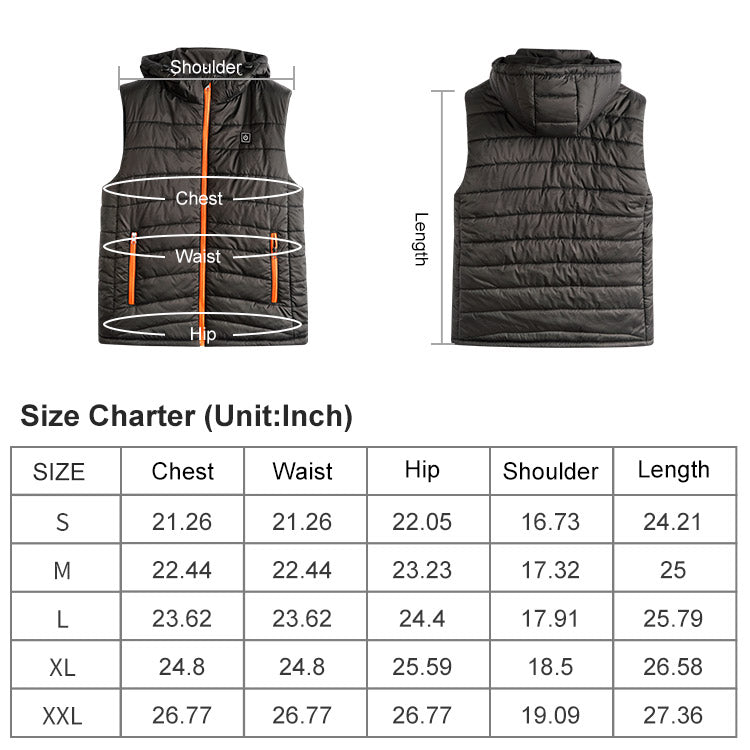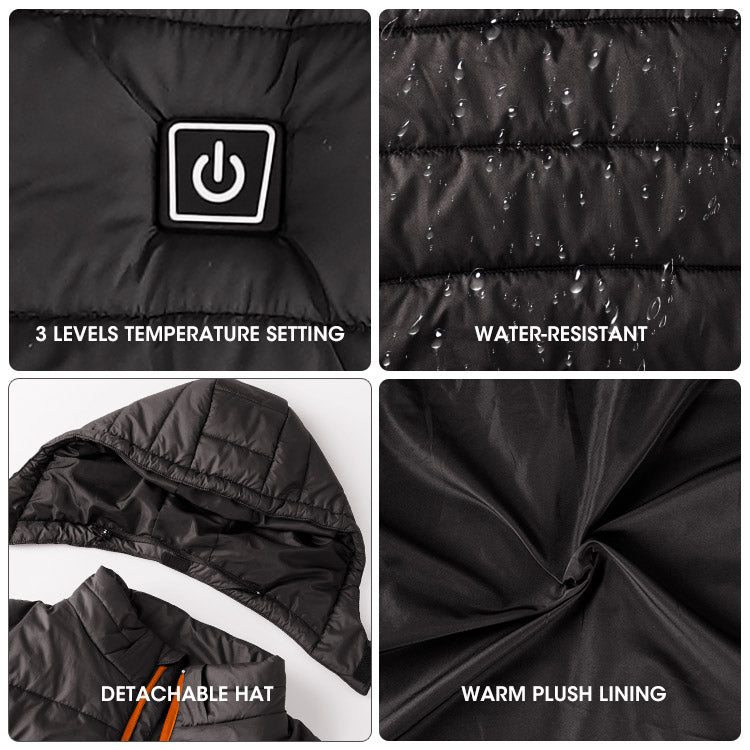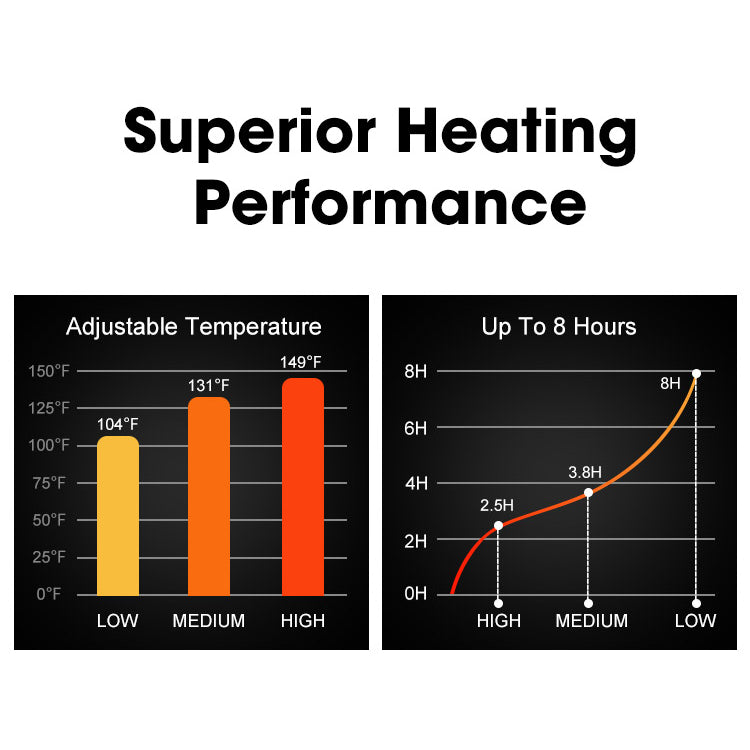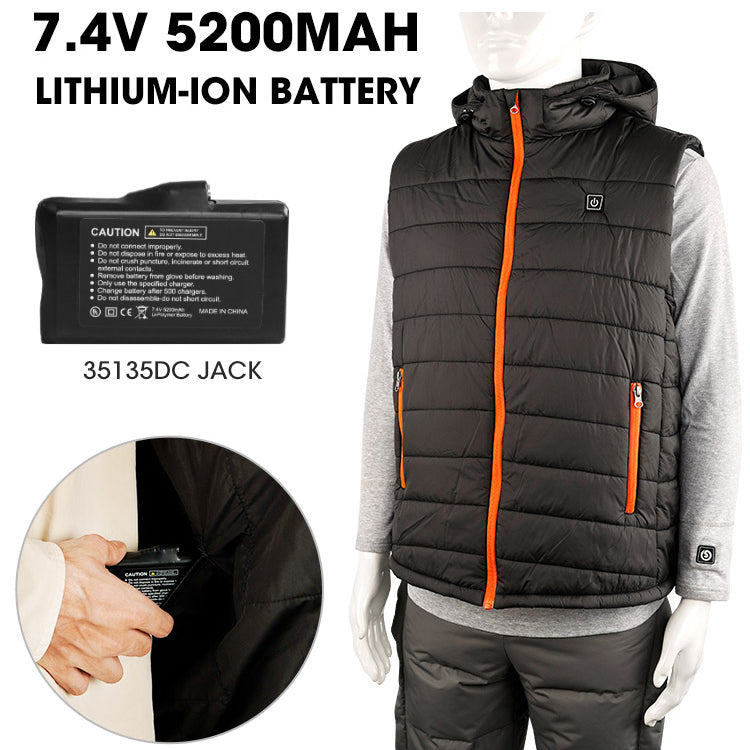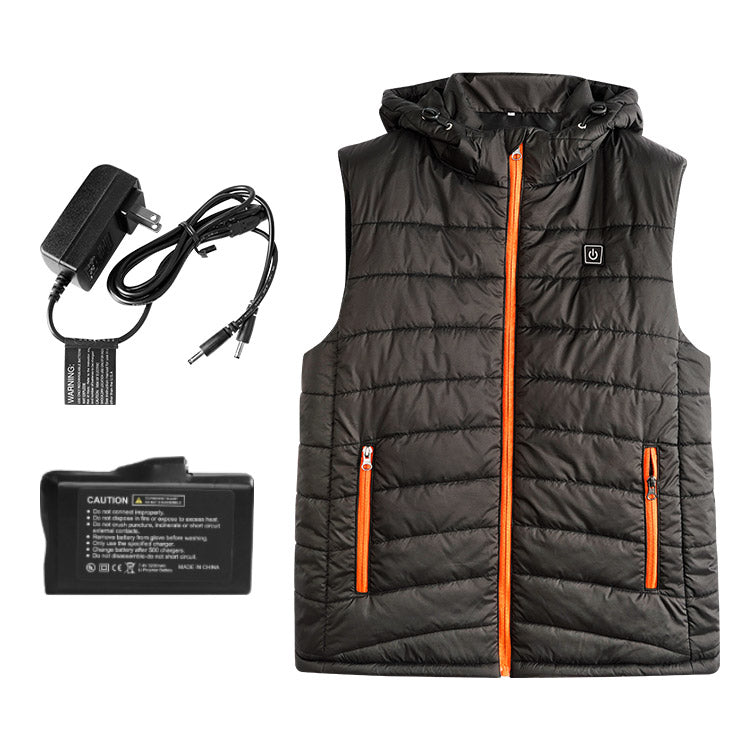 Crafted for Quality and Performance
The Heated Vest combines superb craftsmanship with exceptional performance. It's waterproof to keep you dry in any weather. The vest is equipped with high-quality carbon fiber heating elements to provide efficient and reliable warmth. Stay comfortable and protected in our premium heated vests specially designed to fight the elements.
Convenience and Versatility Combined
Our heating vest is designed with convenience in mind. It features a 35135 DC jack for easy power connection and a high-grade zipper for secure closure. The vest also comes with a detachable hat, allowing you to customize your warmth and style. Experience the ultimate comfort and flexibility with our innovative heating vest, perfect for various outdoor activities and cold-weather adventures.
Three-speed Temperature Adjustment
The heated vest features three layers of temperature control, allowing you to adjust the heat to your liking. Precise temperature control keeps you comfortable all day, whether you're facing extreme cold or just need subtle warmth.
Unmatched Comfort and Convenience
Our rechargeable battery heated vest is designed to provide unparalleled warmth and comfort. With wind resistance and a 7.4V 5200mah large capacity battery, it offers reliable and long-lasting heat for up to 7.5-8 hours of continuous warmth. Choose from three heating levels to suit your preferences. Plus, the vest is machine washable, making it easy to clean and maintain. 
Suitable For Outdoor Sports
The Heated Vest is the perfect companion for all your outdoor adventures. Perfect for camping, hunting, ice fishing, cycling, biking, motorcycling, running, skiing, snowboarding and any other outdoor sports. This versatile vest provides the warmth you need to stay comfortable in any situation. Enjoy the warmth and convenience of our versatile heated vest.