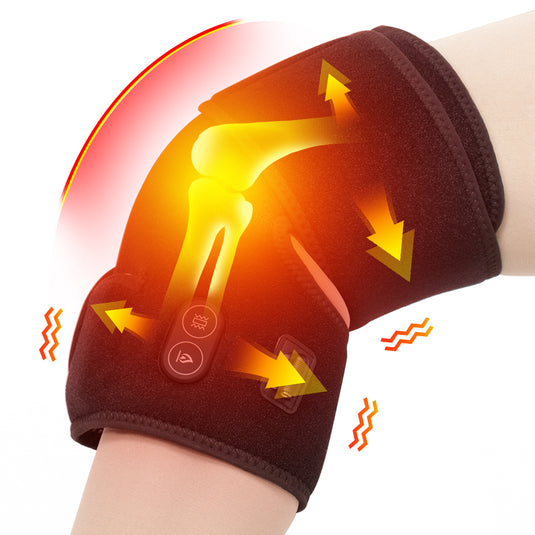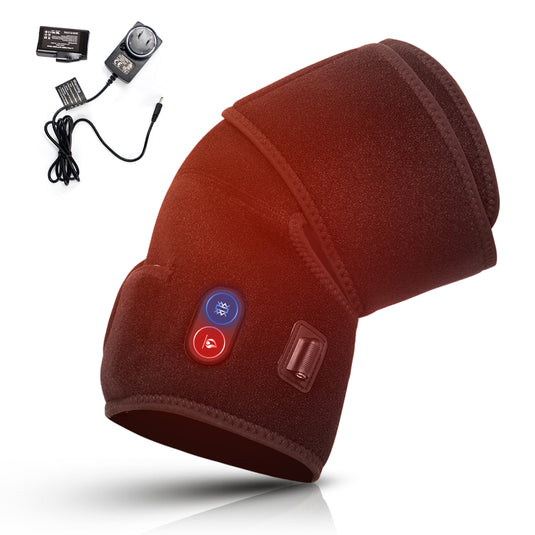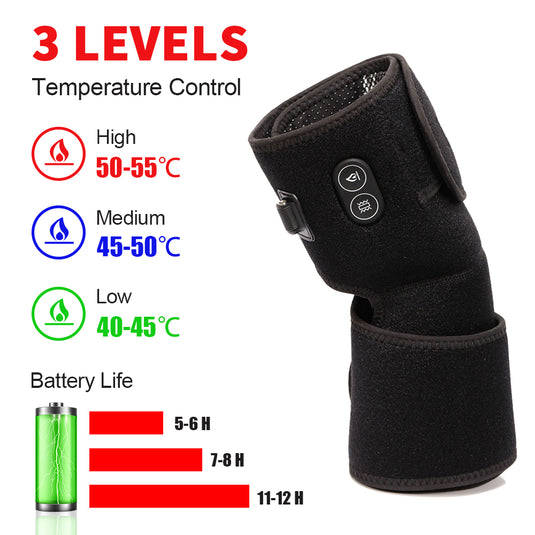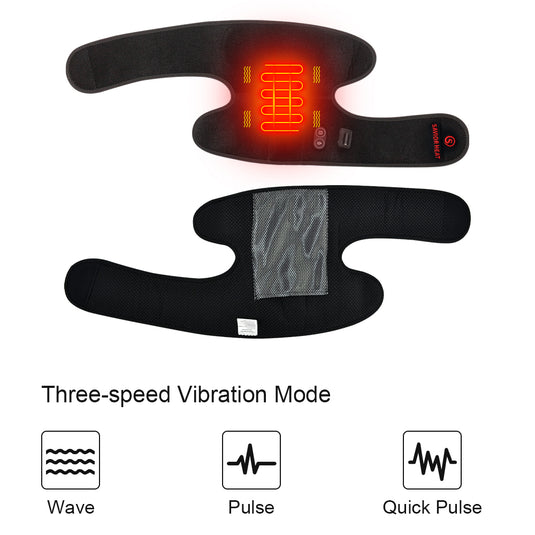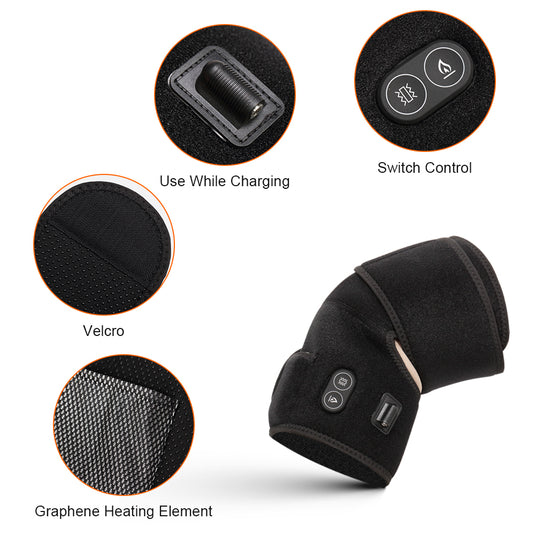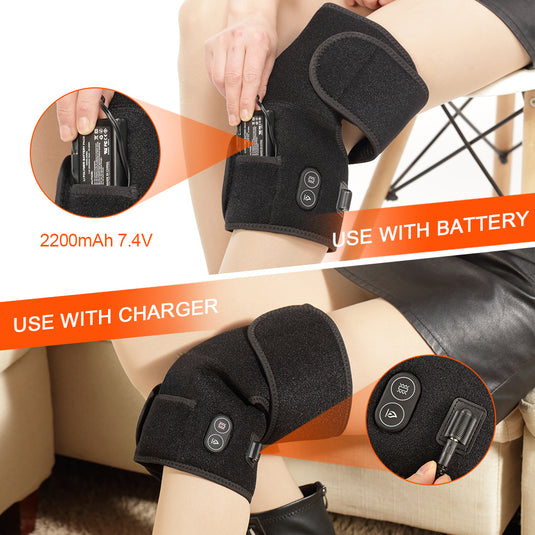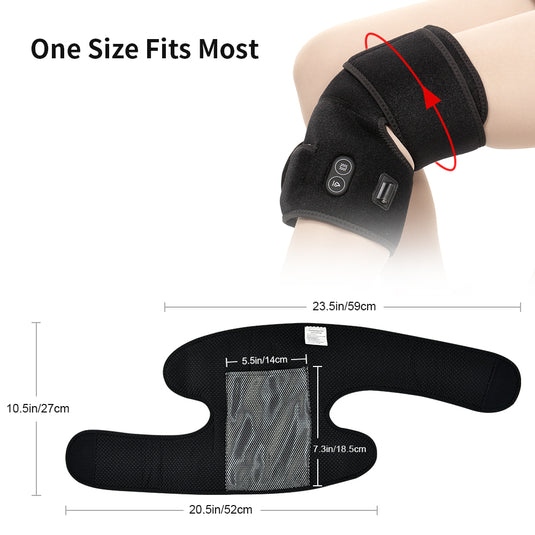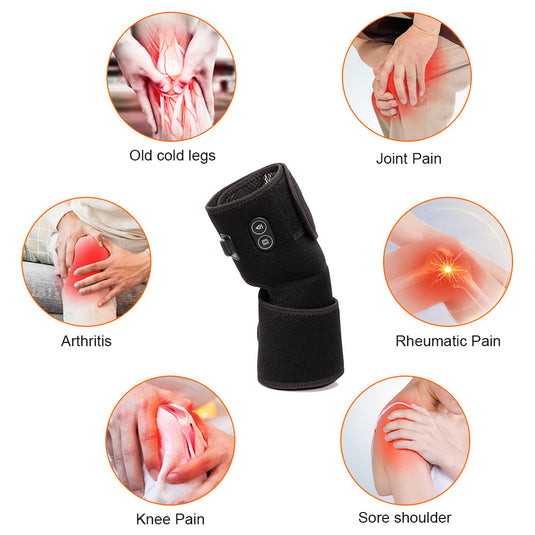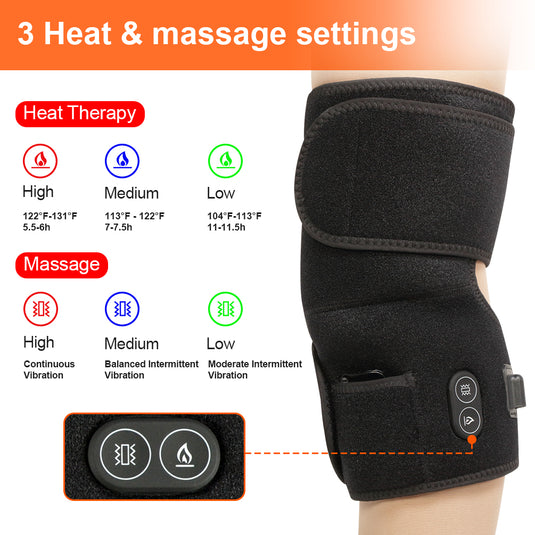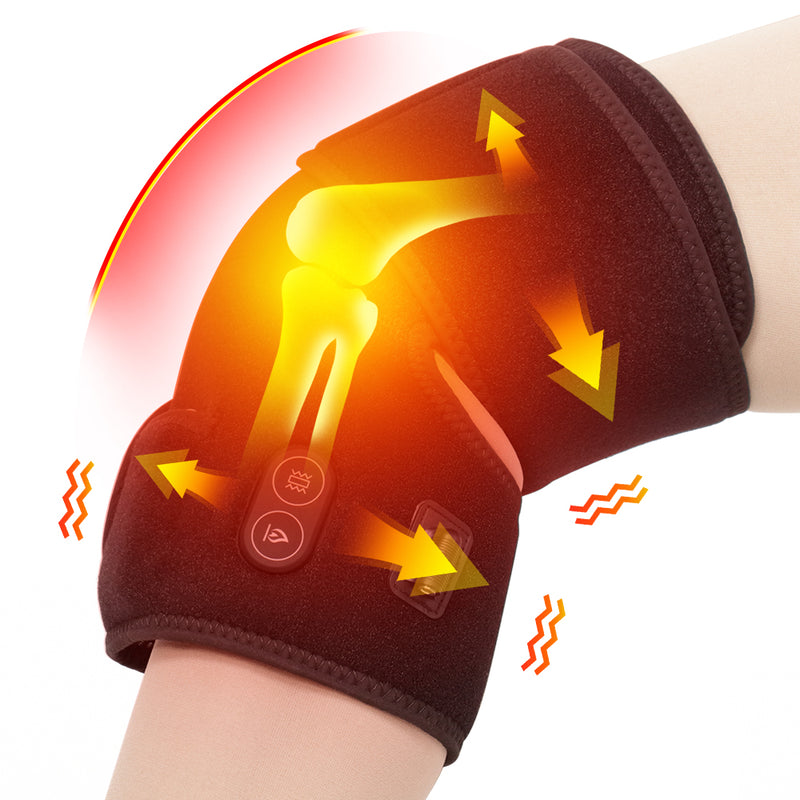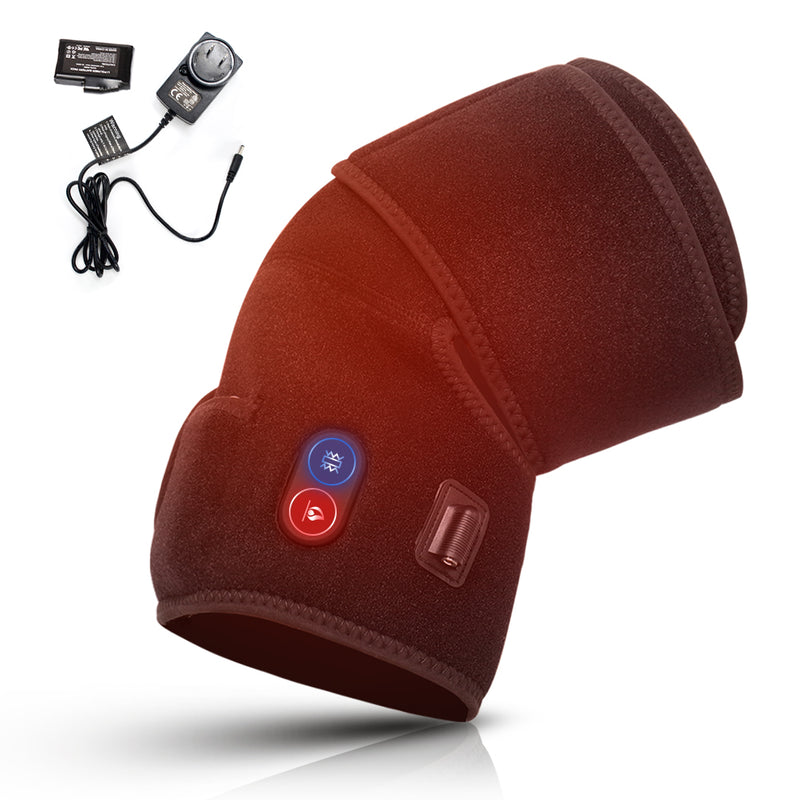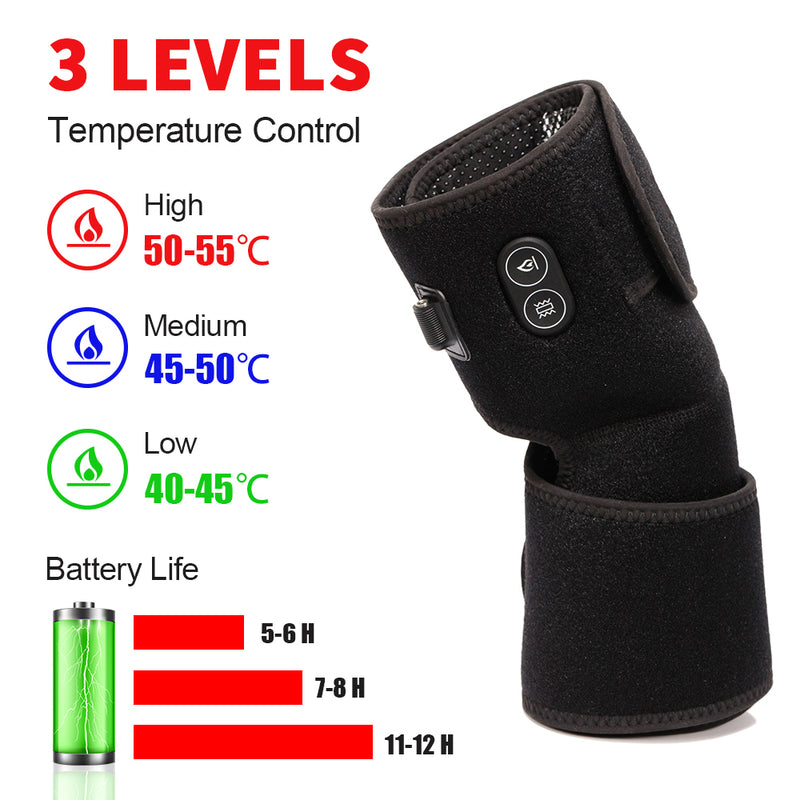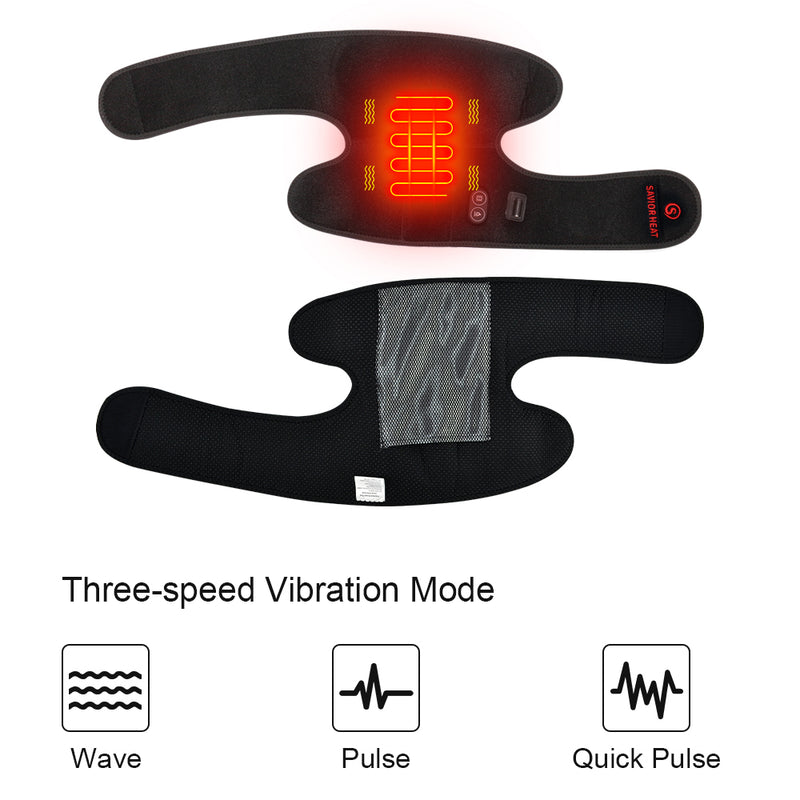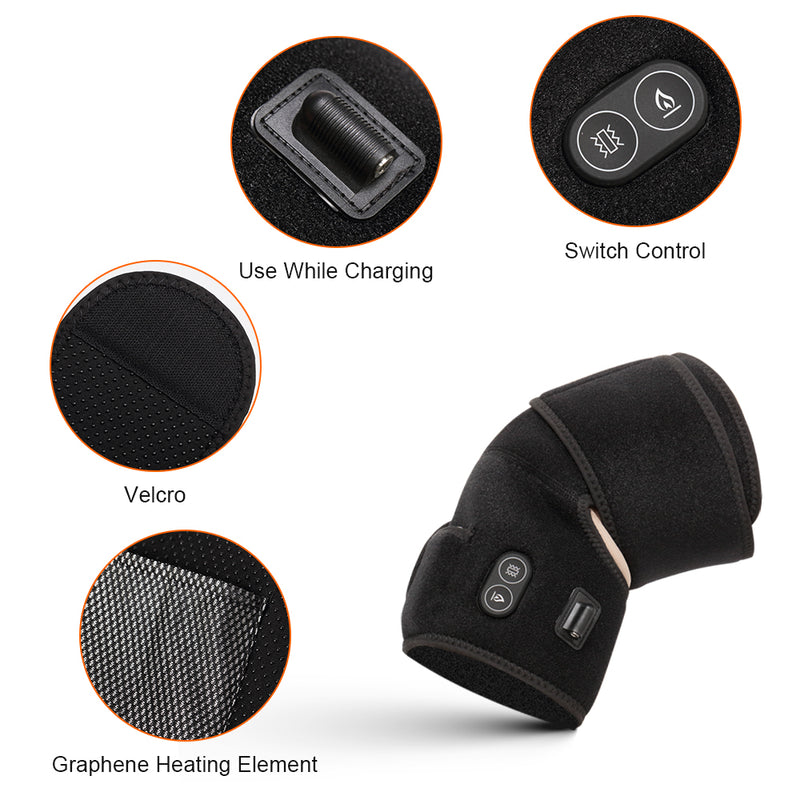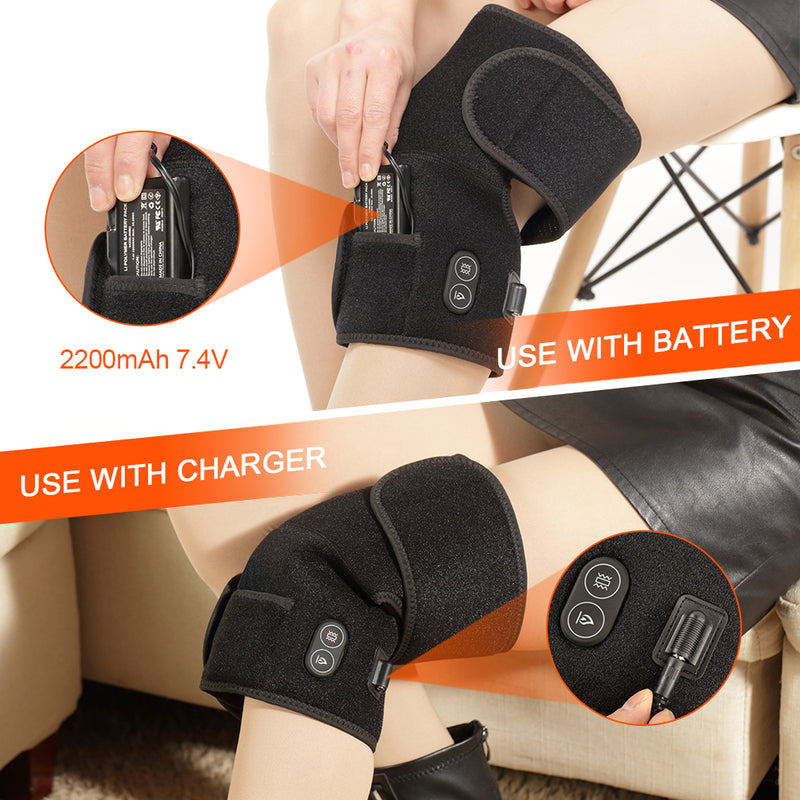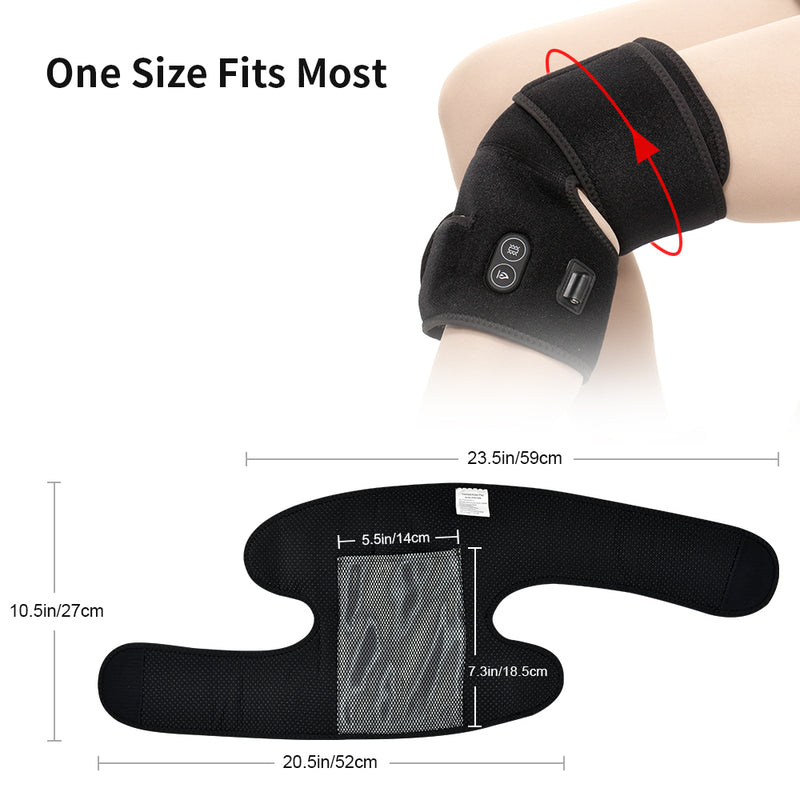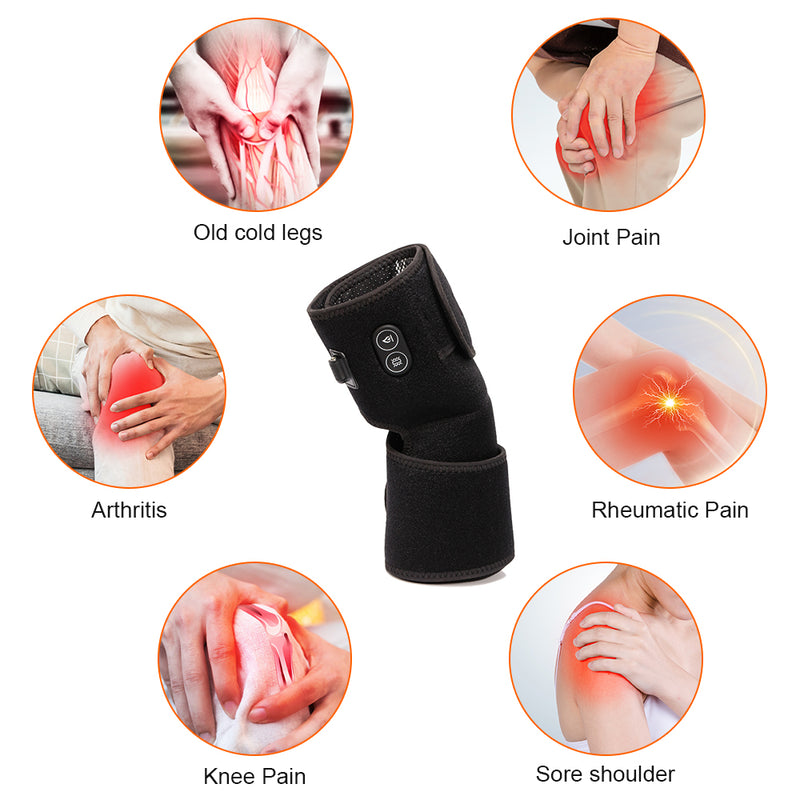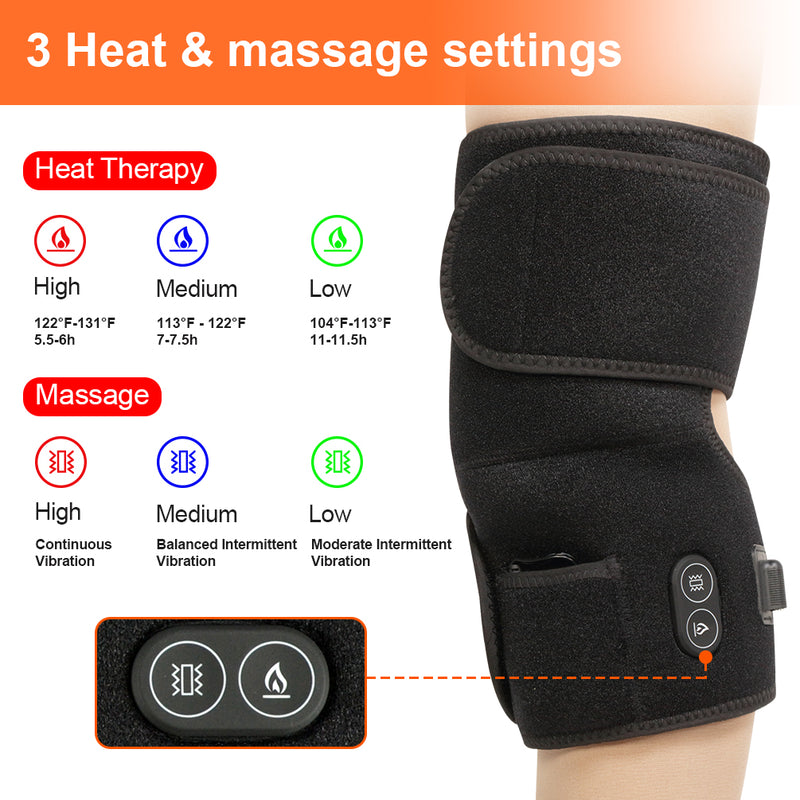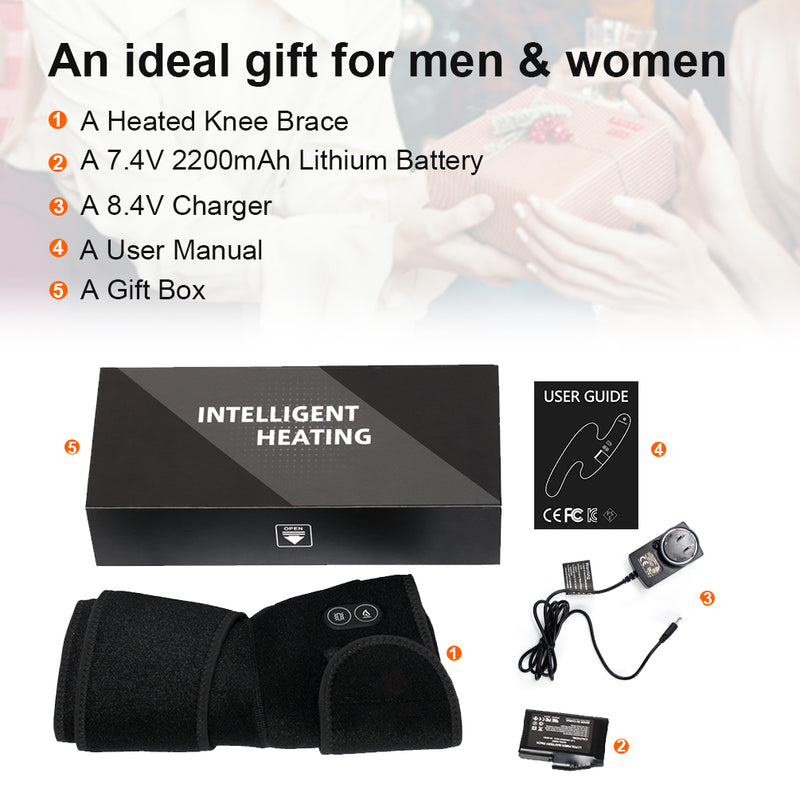 About Knee Heating Pad
Massage Therapy: This heated knee brace wrap provides powerful vibration massage and 3 Levels heating, which helps the person to relieve muscle soreness and joint pain, strain and sprain, as well as the meniscus, bone painful, bursitis and chronic pains, cramps.

3 Levels Adjustable: 3 Levels adjustable function are available both for the heating and vibration. You can adjust it based on your health condition to make sure to get the best comfort. The 7.4V 2200mAh Lithium battery provides you enough heat in the cold winter. The vibration massage and heating can be worked at the same time or separately (you can choose massage or heating, either can be worked individually)

Offering Maximum Support: Day Wolf's heavy-duty heated Knee Brace is highly recommended to the person who to relieve any kind of knee pain, improve (medial and lateral) stability and helped recover from runner's knee, sprains, athletic compression, sport-related injuries, mild osteoarthritis.

Comfortable High Quality Material: Introduced with an Advanced Neoprene thermal compression, this brace with fantastic features such as lightweight, breathable compression and soothing warmth yet provides a better airflow to prevent skin irritation thus making it an ideal method for recovery and pain relief!

After Sales Service: 1 Year warranty, free shipping, money back and 24/7 customer service. Please feel free to contact us if there is any question for product and use instruction.