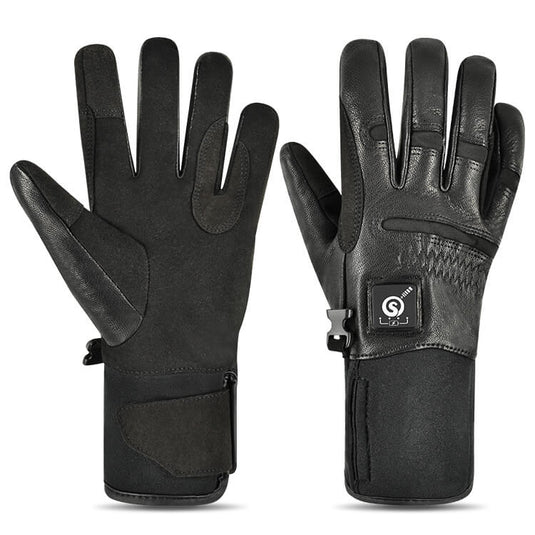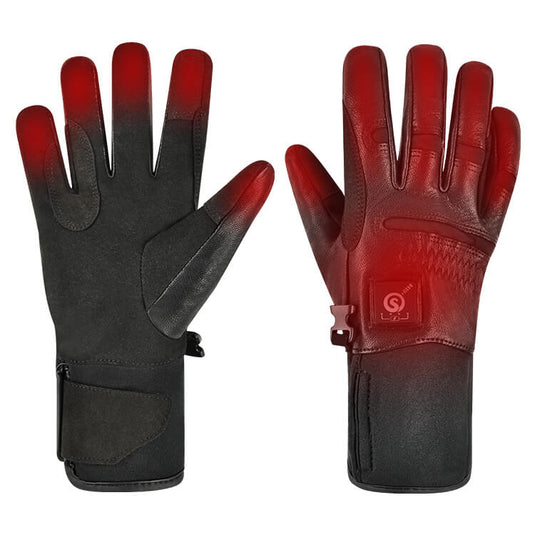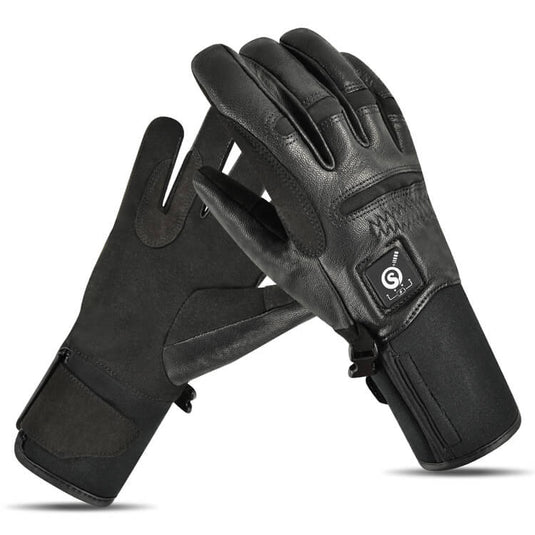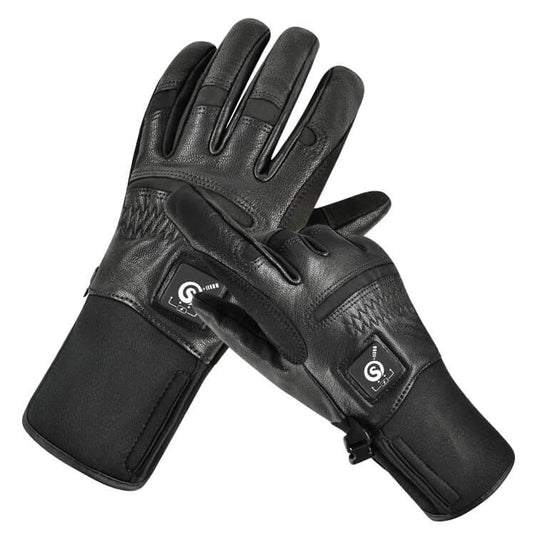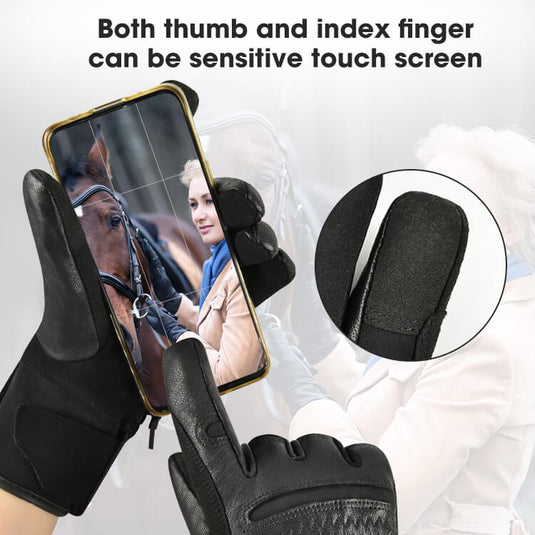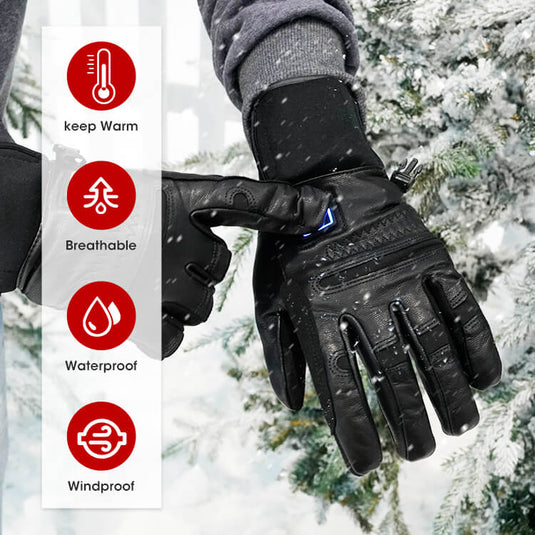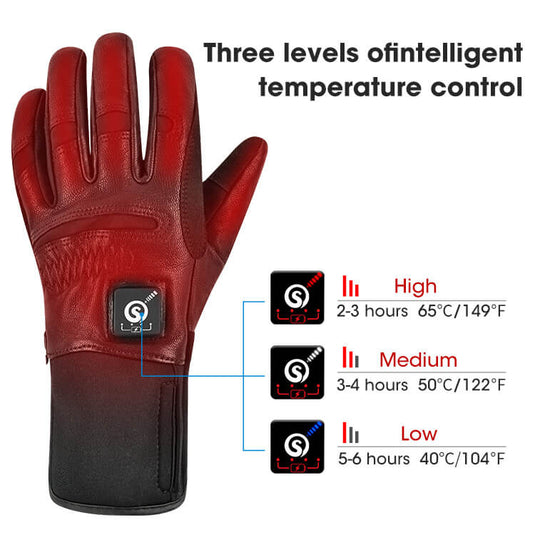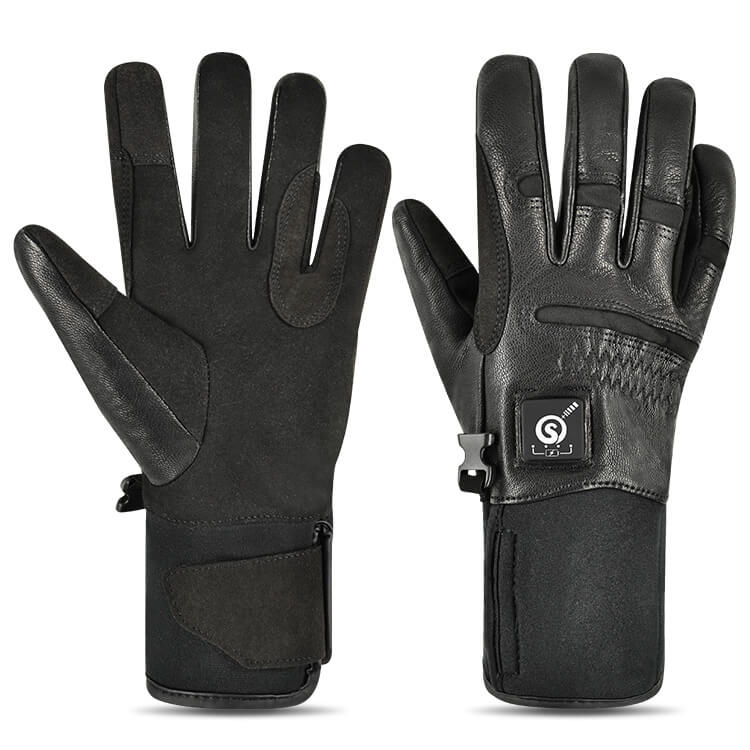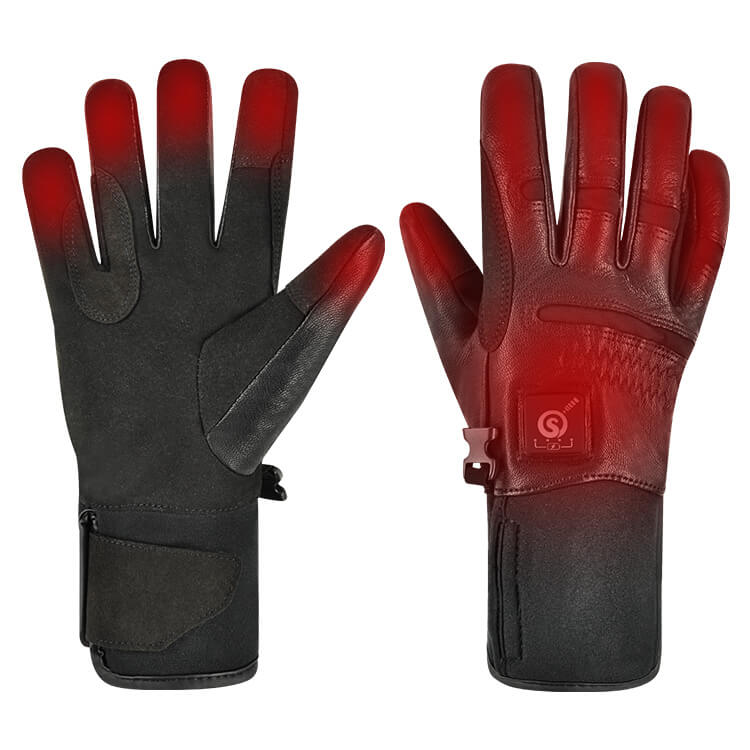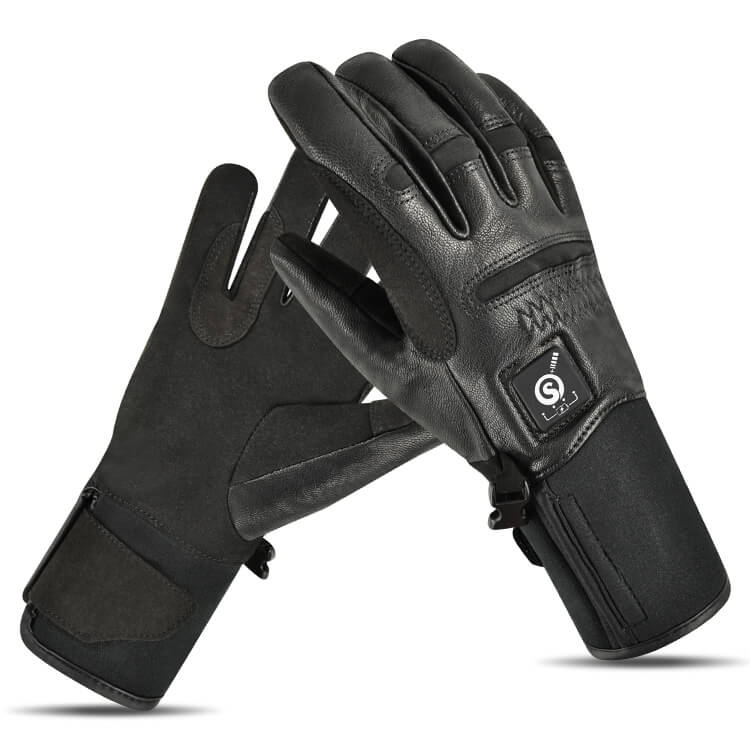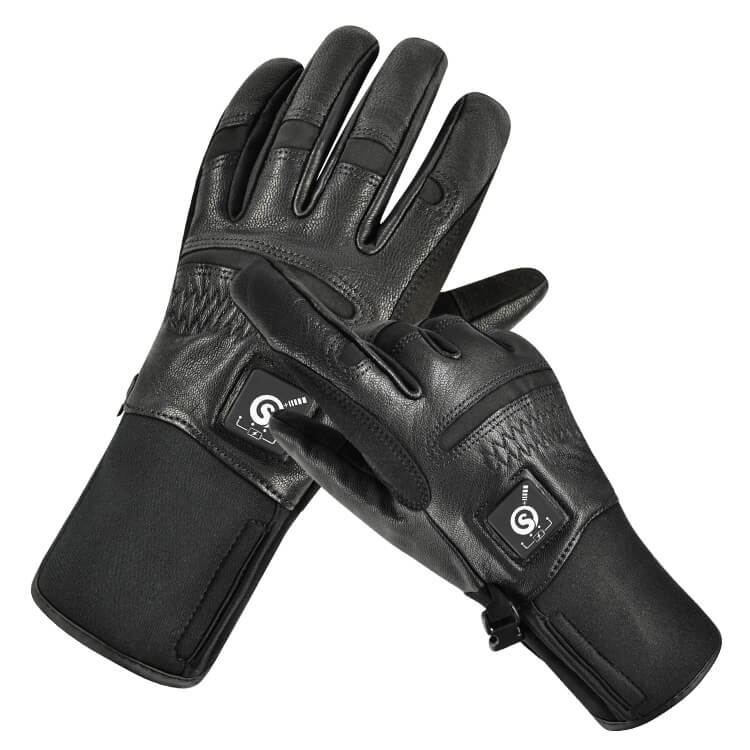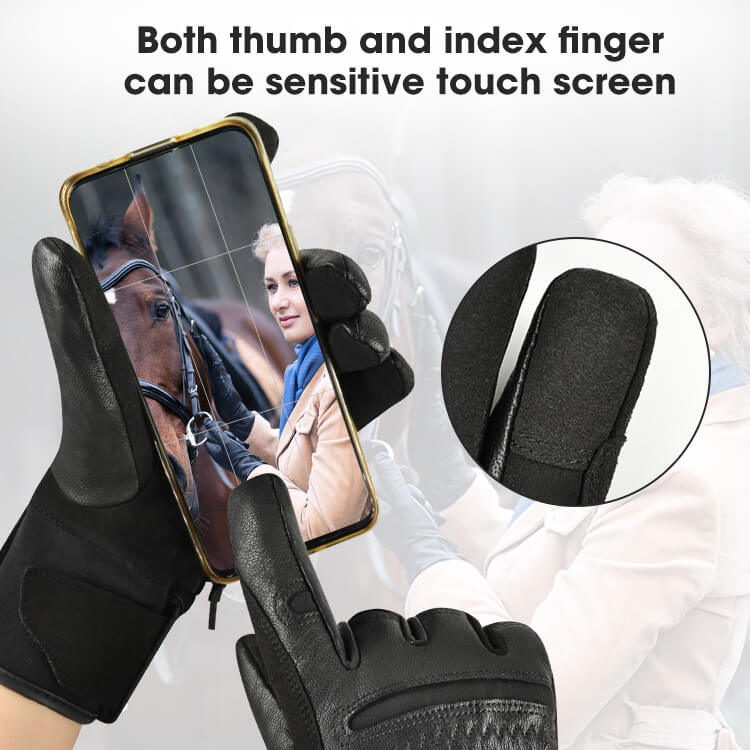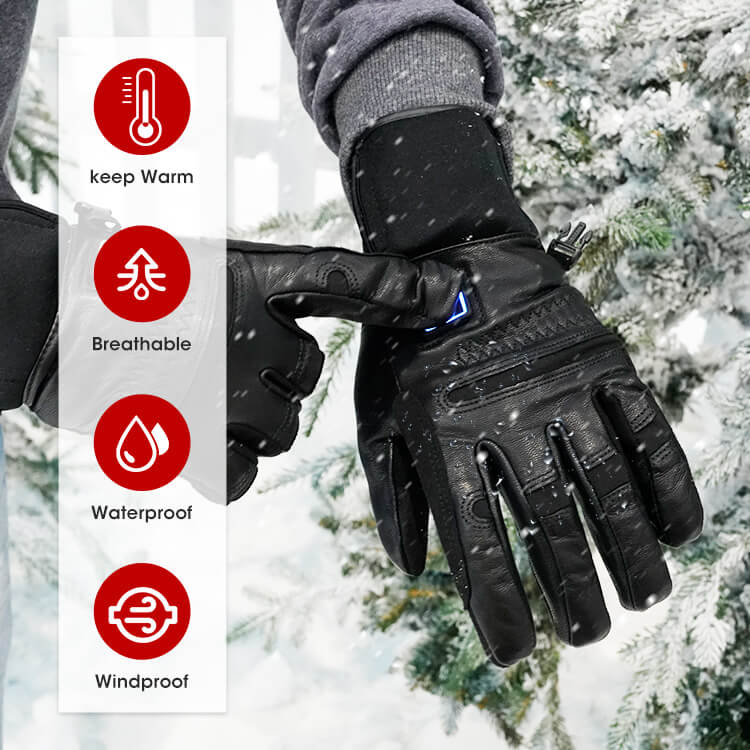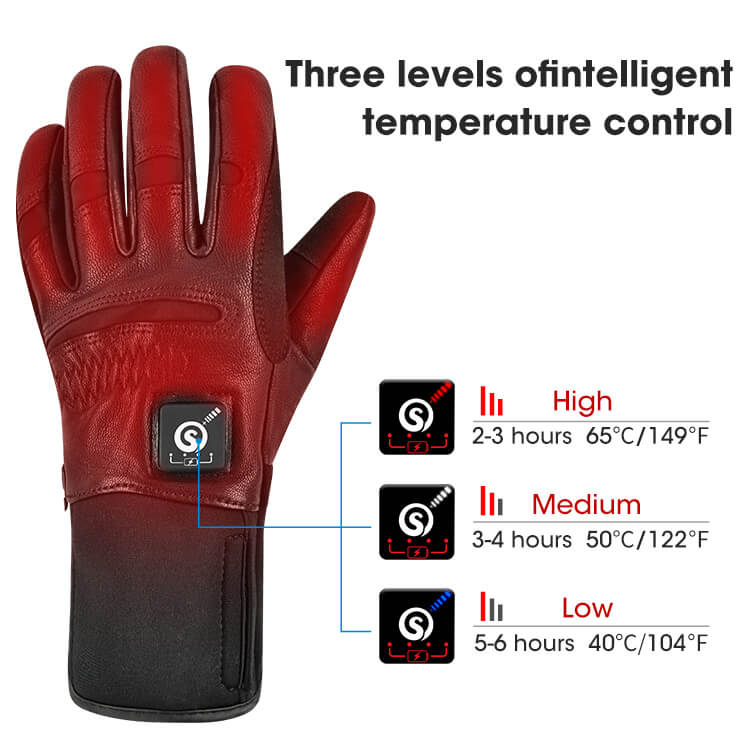 Heating system, 7.4V rechargeable battery
Three temperature ranges. Through the button switch, three heating modes can be switched at will. The highest temperature can reach 65°C. - No problem at 10°C
Safe voltage, long battery life, 7.4V safe low voltage, 2200mAh polymer lithium battery. No hidden danger of electricity consumption, safe to use.
Heating Area
The fingers and the back of the hand will heat up, creating a large area of heat. Good warmth retention, no longer afraid of cold when traveling in winter.
The sensitive touch screen is easy to operate, and the thumb and index guide the conductive fiber with high sensitivity, which can protect your hands from the cold, making work and entertainment convenient and easy.

Imported goatskin
Imported goatskin fabric, waterproof, cold-proof and warm-keeping
Bonded polyester and goat leather for neat routing, freedom of movement, and flex.

Palm anti-slip design
Palm microfiber material, non-slip and wear-resistant, long service life, thick microfiber between the ring finger and little finger, better anti-slip and wear-resistant effect
The index finger is thickened with microfiber, the thickened microfiber protects the hands, and the grip is more wear-resistant and safer.

Suitable for various scenes
Suitable for horseback riding, skiing, hiking, mountaineering, outdoor sports, and other occasions.