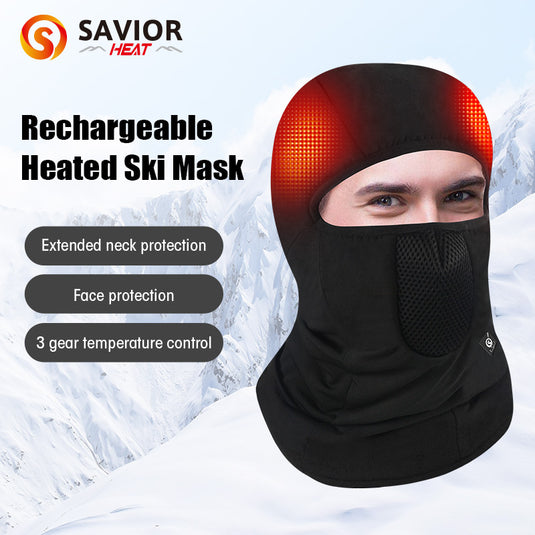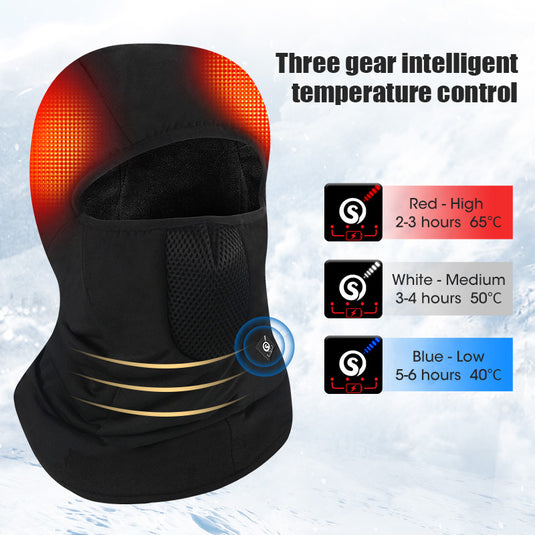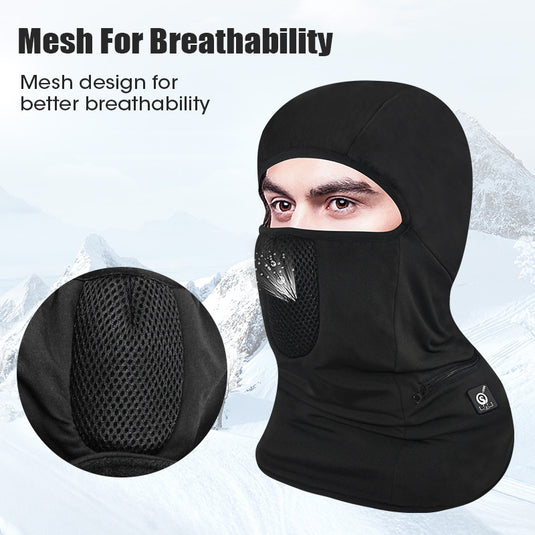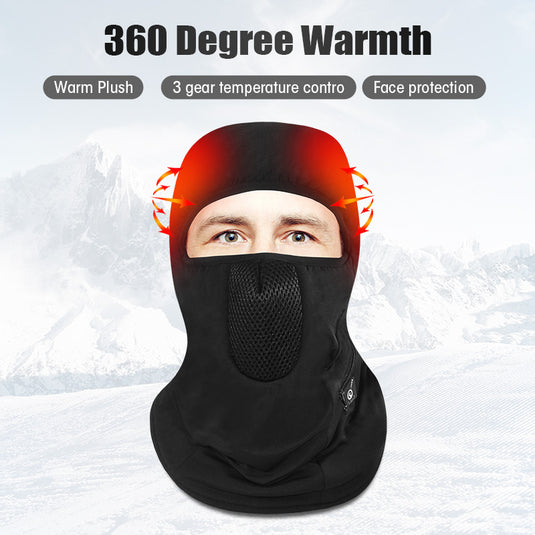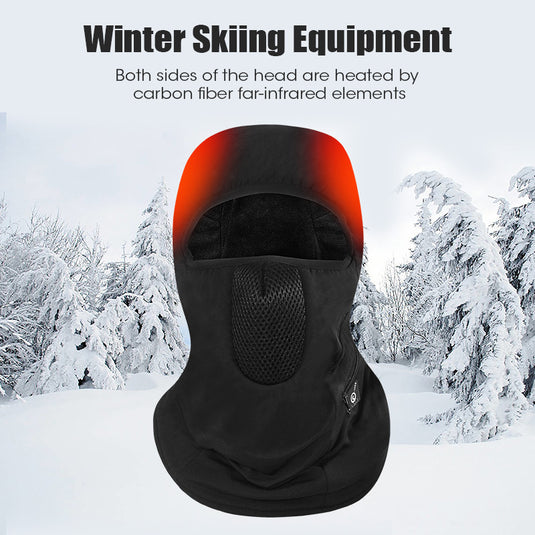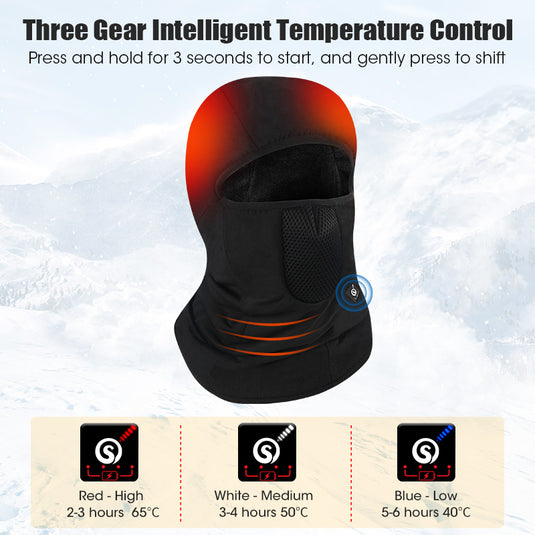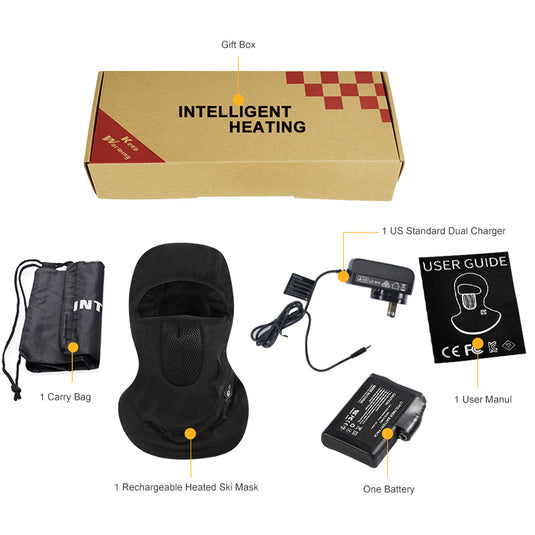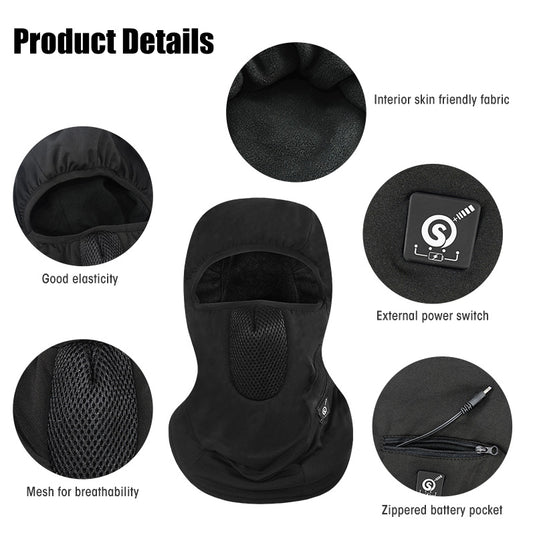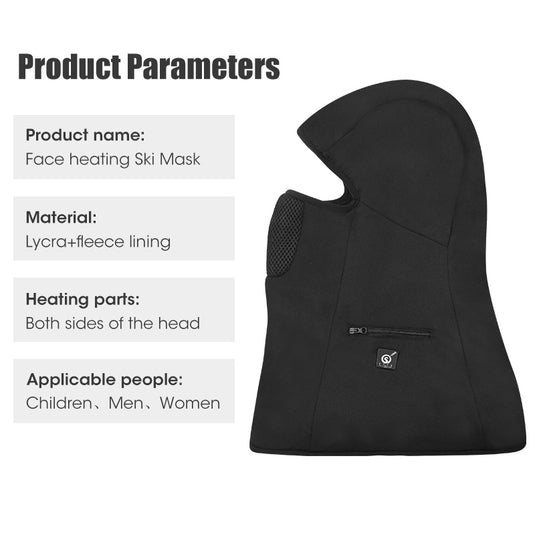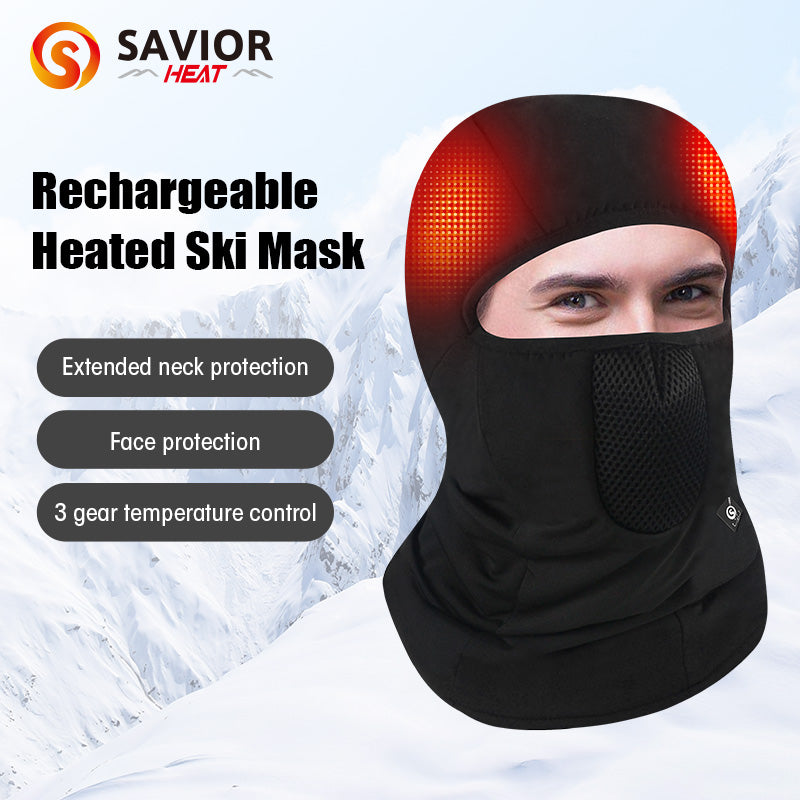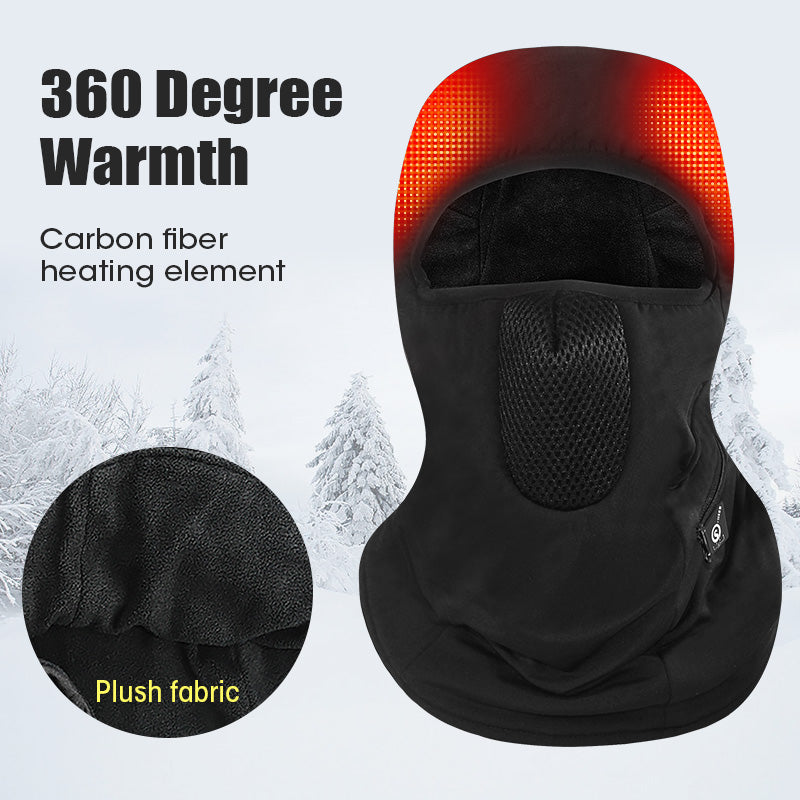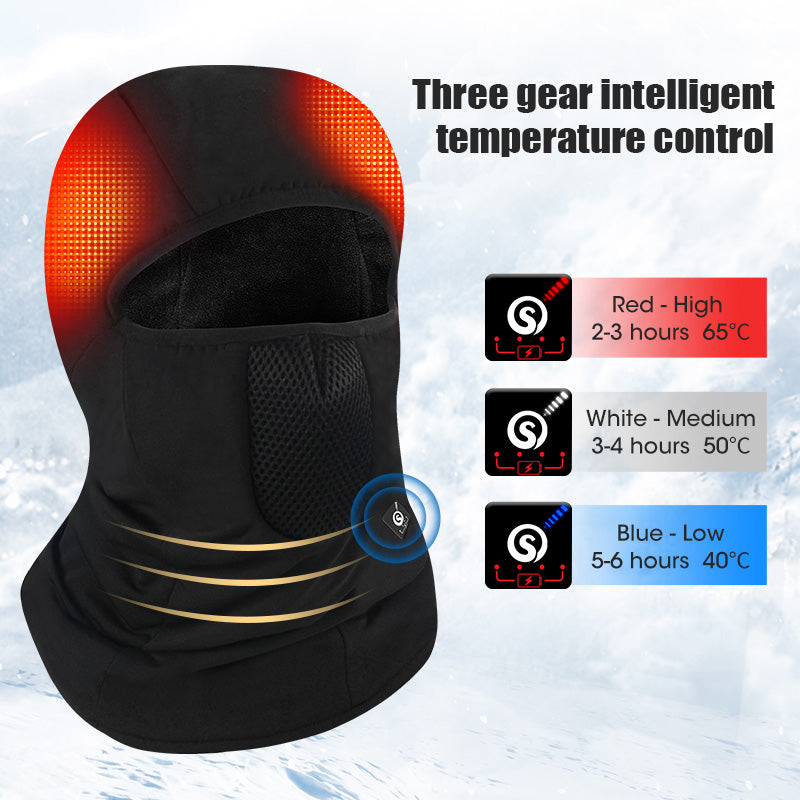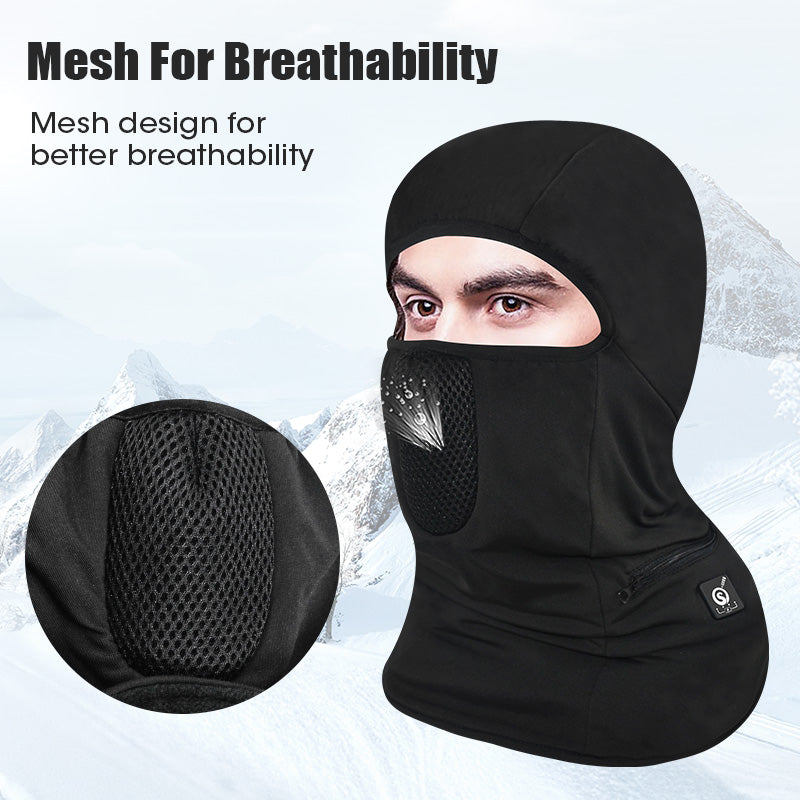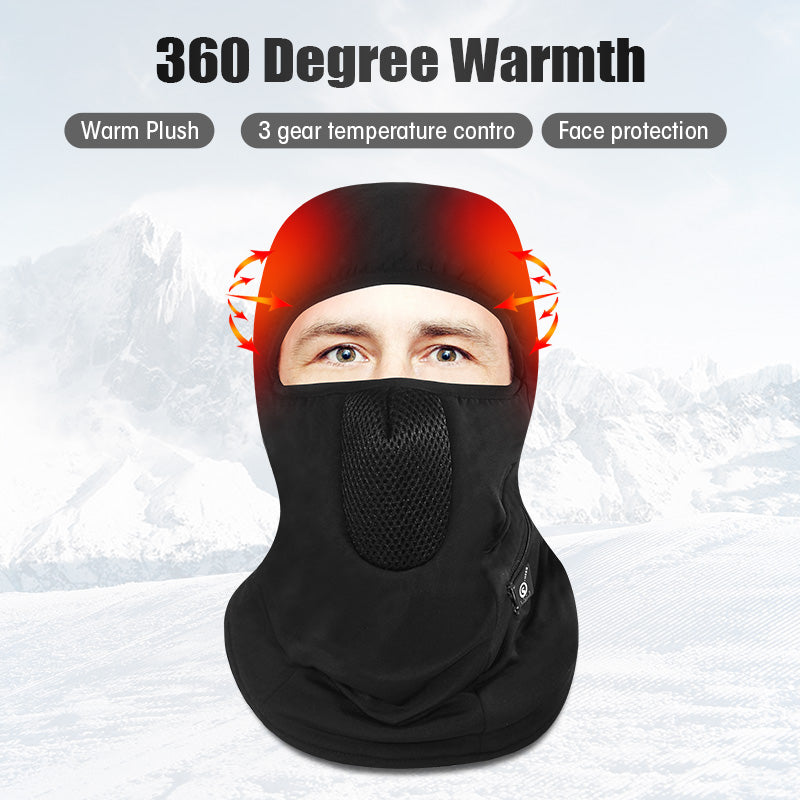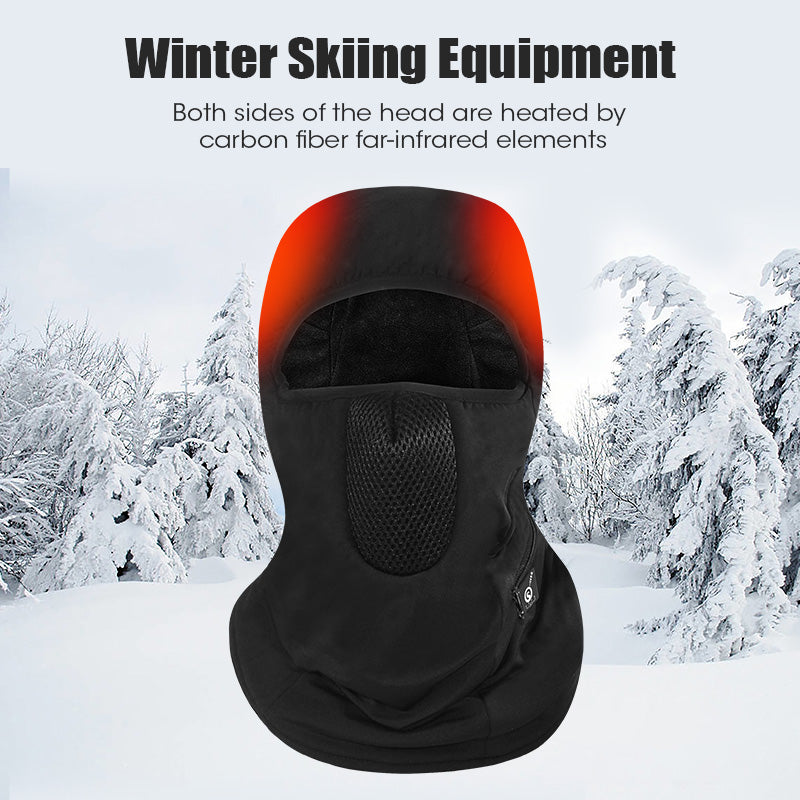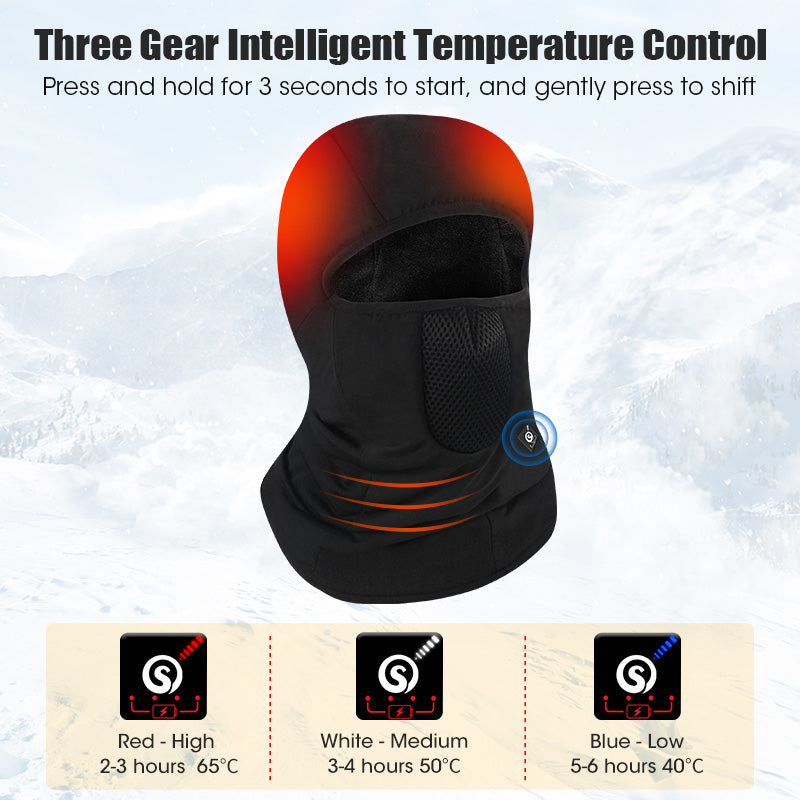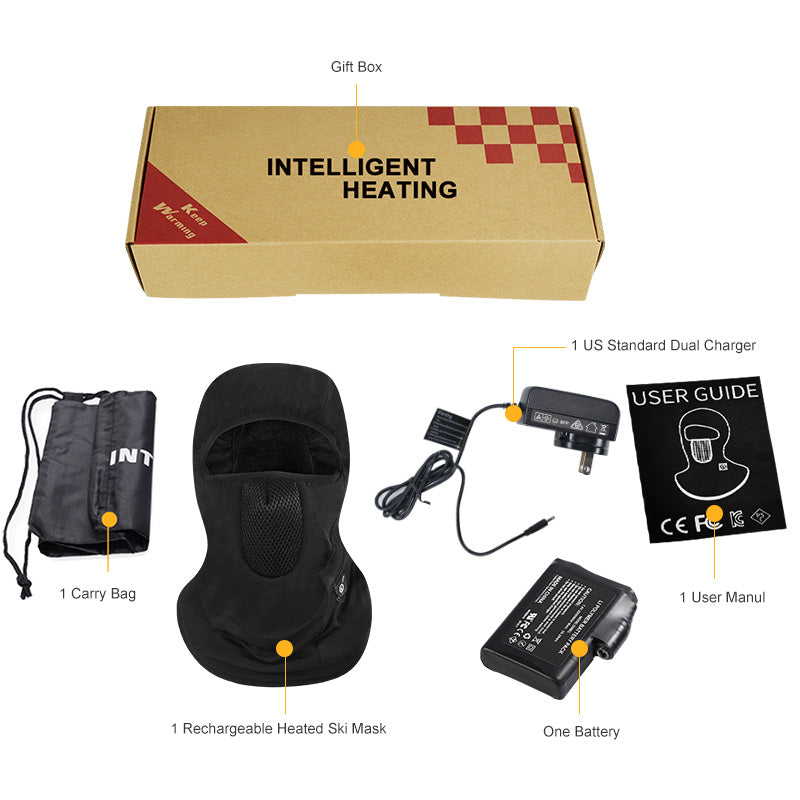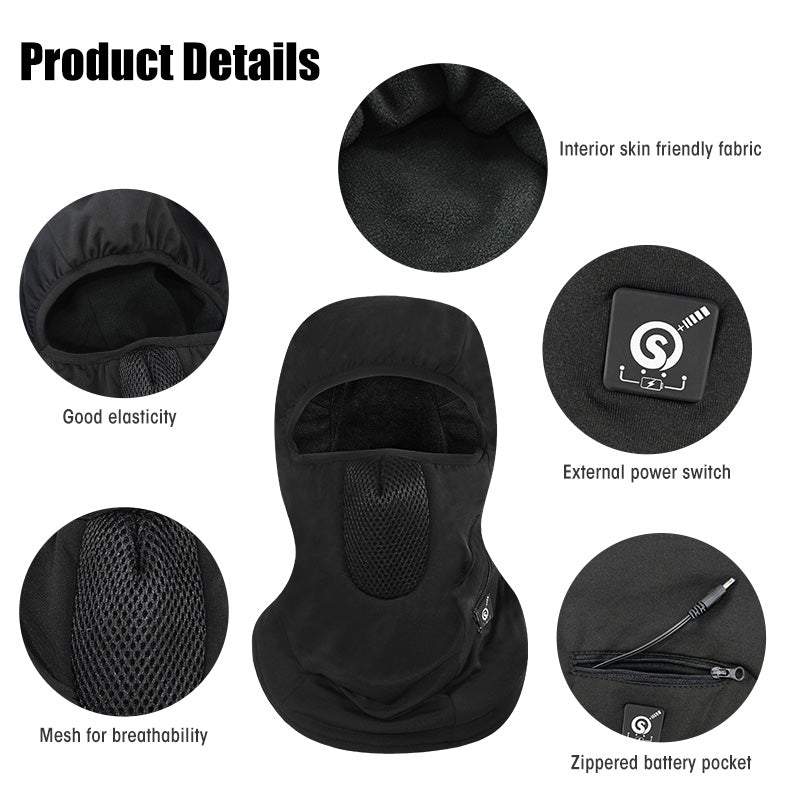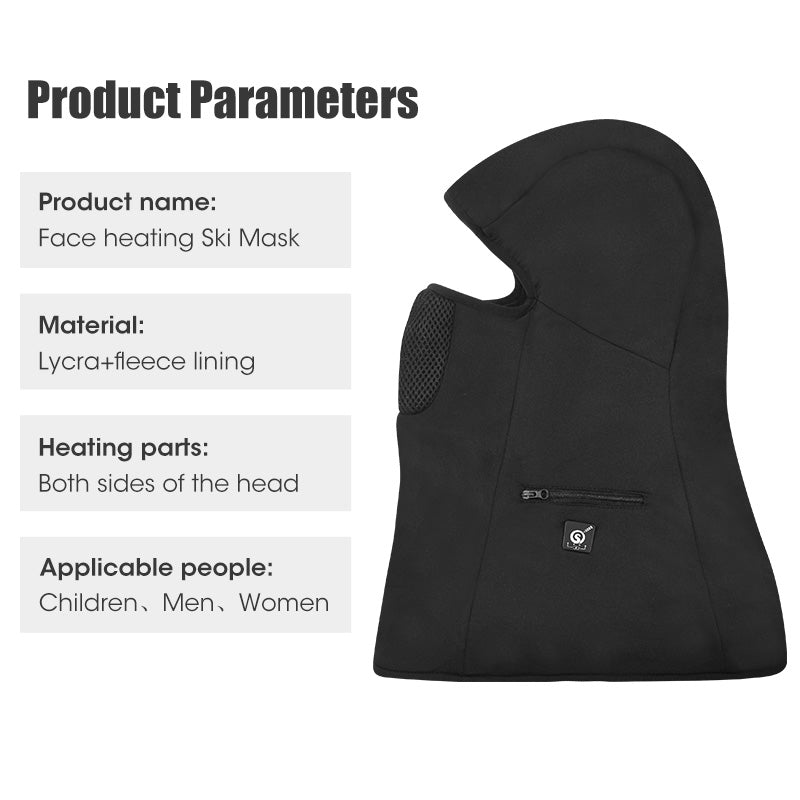 Experience optimal warmth and protection in colder conditions with our heated face mask. Indulge in luxurious comfort and innovative warmth. It's wind and cold protection ensures safety during outdoor activities, fall rides, snow adventures, and winter adventures.

Main features:
Plush Warmth: Experience the comfort of a plush interior that locks in warmth on cold winter days.

Wind and cold protection: Say goodbye to biting winds - our head coverings provide effective protection from wind and cold for added warmth.

Breathable Mesh: Breathable mesh on the nose for comfortable ventilation.

User-Friendly Design: An external power switch ensures easy and convenient operation. The battery pocket is zippered for practicality and style.

Skin-Friendly Lining: The plush lining ensures that your skin remains comfortable even during prolonged wear.

Elastic Retainer: Enjoy a comfortable fit thanks to the elastic retainer that adapts to your unique shape.

Whether you're exploring the great outdoors, biking, or just looking for warmth during the winter months, our heated headgear has you covered. Upgrade your comfort and style today!