Best Heated Motorcycle Gloves Of 2023-Top 5 Reviewed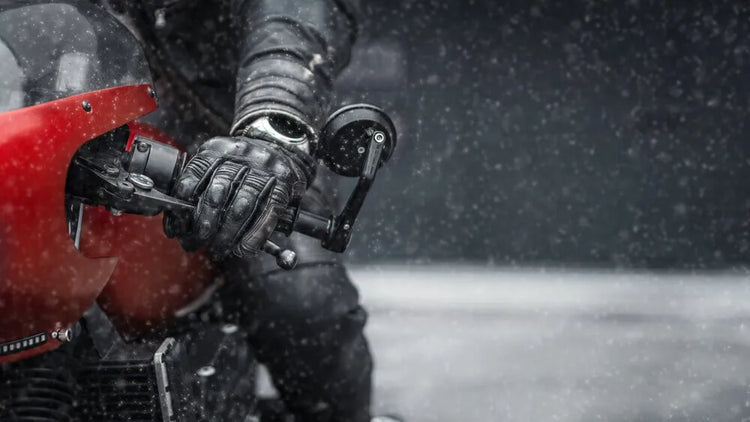 What are the best heated motorcycle gloves in 2023?
I have compiled a list of the top 5 heated motorcycle gloves for 2023. I chose these gloves based on reviews.
The purpose of this list is to assist you in making a decision. It aims to simplify your options.
BEST OVERALL: Savior Heated Motorcycle Gloves
BEST VALUE: Milwaukee Heated Motorcycle Gloves
BEST BUDGET: BORLENI Heated Motorcycle Gloves
BEST RATED: Sun Will Heated Motorcycle Gloves
BEST THIN: ORORO Heated Motorcycle Gloves
Keep reading to learn about the top heated gloves and how to select the right heated motorcycle gloves for yourself.
1. BEST OVERALL: Savior Heated Motorcycle Gloves
Key Pros:
Rapid heating, maintaining consistent and even warmth
Soft yet durable leather palms and solid knuckle protection
Lightweight, wisely designed batteries that prevent accidental activation
Top-tier comfort, fit, and warmth
Ability to operate a smartphone while wearing the gloves
Long-lasting battery life, perfect for extended outdoor activities
Beautifully packaged, easy to charge and change batteries
Cons: 
Sizes run small
Cuffs are too tight
Hard-to-open battery pocket buckle
A bit bulky
Savior Heated Motorcycle Gloves stand out for cold-weather riders. Their rapid heating ensures consistent warmth, turning chilly rides into comfortable journeys.
The gloves combine soft leather with solid knuckle protection, balancing style and safety. The smartly designed lightweight batteries prevent accidental activation, and the ability to use a smartphone without removing them is a notable feature.
However, there are a few drawbacks. Sizes tend to run small, cuffs might feel tight, and the battery pocket buckle can be tricky.
Despite these, the gloves remain a top choice for warmth, comfort, and durability in riding gear.
2.BEST VALUE:Milwaukee Heated Motorcycle Gloves
Key Pros:
Crafted from top-quality aniline leather
Easy smartphone use with i-Touch fingertips
Convenient Velcro closure and built-in clips
Enhanced nighttime visibility thanks to reflective materials
Windproof and waterproof Hipora membrane
Simple, intuitive 3-level heating settings with clear LED indicators
Ingenious endless heating technology for non-stop warmth
Cons:
Battery life is short
Uneven heating
Tight interior
Slow to heat up
Battery rattles in oversized pocket
Milwaukee Heated Motorcycle Gloves are a blend of style and functionality. Crafted from premium aniline leather, they promise durability. The i-Touch fingertips are a boon for tech enthusiasts, allowing easy smartphone use.
The gloves are also weatherproof, thanks to the Hipora membrane. The intuitive heating settings, complemented by the endless heating technology, promise continuous warmth.
However, they're not without flaws. The battery life could be longer, and some users might find the heating uneven. The fit can be tight, and the battery pocket design needs improvement.
Yet, for those seeking a blend of style and functionality, Milwaukee's gloves are a worthy consideration.
3.BEST BUDGET: BORLENI Heated Motorcycle Gloves
Key Pros:
3M Thinsulate insulation for instant warmth
Touchscreen friendly for easy smartphone use
Adjustable heat levels with high, medium, and low settings
Extended heating area that warms the entire hand
Waterproof and windproof protection for all-weather use
Secure and stylish grip with anti-slip silicone palm
Impact protection for knuckles, fingers, and palms
Built-in helmet visor wiper for clear vision during wet rides
Cons:
Sizes run small
Difficult to install the battery
Tough to insert batteries
Material feels cheap
Gloves sold without batteries
Can only charge batteries using a motorcycle
BORLENI's heated
Motorcycle 
gloves promise instant warmth with 3M Thinsulate insulation and an extended heating area.
They're tech-friendly, all-weather ready, and prioritize safety with impact protection. The built-in visor wiper is a thoughtful addition.
However, there are concerns about sizing, battery installation, material quality, and charging limitations.
While they offer several benefits, potential buyers should consider the cons before making a decision.
4.BEST RATED: Sun Will Heated Motorcycle Gloves
Key Pros:
Quick and lasting warmth with far-infrared fiber heating elements
Premium sheepskin construction and soft velvet lining for comfort
Waterproof membrane keeps hands dry in all conditions
Adjustable heat settings with 7.4V 2200mAh rechargeable batteries
Touchscreen harmony for effortless use of smart devices
Protective hard shell and shock-absorbing foam for superior hand safety
Adjustable Velcro straps for a snug and secure fit
Cons:
Battery life is poor
Inner lining tends to shed
Gloves are stiff and heavy
Padding is too thick
Poor touchscreen experience.
Sun Will's heated motorcycle gloves offer efficient heating with their far-infrared technology and are crafted from quality sheepskin for comfort.
They're designed to be weatherproof and come with safety features like a protective shell.
However, there are concerns about battery life, material durability, comfort, and touchscreen functionality.
While they bring several advantages to the table, potential users should weigh the pros against the cons before purchasing.
5.BEST THIN: ORORO Heated Motorcycle Gloves
Key Pros:
Highly durable construction with reinforced anti-slip silicone palm for exceptional grip
3M Thinsulate insulation and waterproof outer layer for all-around protection in extreme cold
Long-lasting and adjustable warmth with 7.4V rechargeable batteries, providing up to 8 hours of heat
Easy-to-use power button for simple heat level adjustment between high, medium, and low settings
Strategically designed, hand-shaped heating elements for uniform and maximized warmth
Touchscreen harmony in both the shell and lining, powered by 7.4V lithium-ion batteries
Comfortable fit, easy to put on and take off, with the ability to tighten for optimal insulation 
Cons:
Battery doesn't last long
Not breathable
Sizes run small
Bulky and not flexible
ORORO's heated motorcycle gloves are built for durability and exceptional grip, thanks to the reinforced anti-slip silicone palm.
They offer protection against the cold with 3M Thinsulate insulation and a waterproof layer. The gloves promise up to 8 hours of warmth, with easy heat adjustments.
However, there are concerns about battery life, breathability, and sizing. While they pack in several features, potential buyers should be aware of the drawbacks.
What to Consider When Buying Heated Motorcycle Gloves
Material and Insulation: Look for gloves made from high-quality, durable materials that offer excellent insulation to keep your hands warm.
Power Source: Choose gloves with reliable power sources, such as rechargeable batteries or connections to your motorcycle's power.
Heating Zones: Check if the gloves heat the entire hand, including fingers and back of the hand, for uniform warmth.

Safety protection: Choose gloves with hard shells and foam for hand protection in case of impact. 
Proper Fit and Size: Find gloves that fit snugly but comfortably, without restricting your hand movements.
Water and Wind Resistance: Opt for gloves that are both waterproof and windproof to ensure protection in various weather conditions.
Breathable: Select gloves that have breathable materials to prevent your hands from becoming sweaty and uncomfortable.
Touchscreen : If you want to use your smartphone without removing the gloves, seek gloves with touchscreen-friendly fingertips.
Flexibility: Ensure the gloves are flexible enough to allow for easy and natural movement of your hands while riding.
Comfort: Gloves should be comfortable to wear for a long time, with soft lining and adjustable straps for a perfect fit.
Battery Life: Look for gloves with a battery that has sufficient life to last through your rides, especially for longer journeys.
Final thoughts on best heated
motorcycle 

gloves

I tested many heated motorcycle gloves and picked the best five for you in 2023. Which pair among these five is the best fit for you will depend on your individual needs and preferences.

You can rest assured that no matter which one you choose, these five options are designed for peak performance and comfort.

Here is a concise summary of the best 5 heated motorcycle gloves of 2023:
| Brand | Position | Score | Best For |
| --- | --- | --- | --- |
| SAVIOR | 1 | 9.6 | Best Overall |
| Milwaukee | 2 | 9.4 | Best Value |
| Sun Will | 3 | 9.2 | Best Rated |
| ORORO | 4 | 9 | Best Thin |
| BORLENI | 5 | 8.8 | Best Budget |
Frequently Asked Questions
How do heated motorcycle gloves work?
These gloves use rechargeable batteries to generate heat. They have wires or carbon fiber woven inside them. When you switch on the gloves, electricity from the batteries flows through these wires, creating heat. The heating elements are designed to evenly distribute heat to your hands, keeping them warm. 
Are heated motorcycle gloves worth it?
Yes.If you often ride a motorcycle in cold weather, heated gloves can make a big difference.They are essential for comfort and safety.With heated gloves, you can avoid numb and frozen fingers. These gloves help you better control your motorcycle's handlebars,throttle, brakes and clutch. They keep your hands flexible. 

Plus, these gloves lower your chance of health problems like frostbite or Raynaud syndrome.
How long do heated motorcycle gloves last? 
Most heated motorcycle gloves can last between 2 to 8 hours on a single charge. The actual duration depends on which heat setting you choose: low, medium, or high. Using a low setting makes the gloves last longer. Using a high setting makes the gloves warmer, but the battery runs out faster.

If you plan to be out for a long time, think about taking extra batteries with you. That way, you can easily swap them out and keep your hands warm for the entire journey.
How to clean heated motorcycle gloves?
Refer to the glove's user manual . It's usually best to wash them by hand. If you decide to use a machine, it's a good idea to put the gloves in a laundry bag. For detailed steps, please refer to this cleaning guide for heated gloves.
Featured articles
How to Wash Heated Gloves: A Ultimate Guide

Best Heated Motorcycle Gear Of 2023

References
NIAMS Staff. Raynaud's Phenomenon: Diagnosis, Treatment and Steps to Take
SRUK Staff. (March 31, 2021). Managing Raynaud's
Her Majesty the Queen in Right of Canada, represented by the Minister of Health. (January 2013). Extreme Cold