Everything You Must Know About Heated Jackets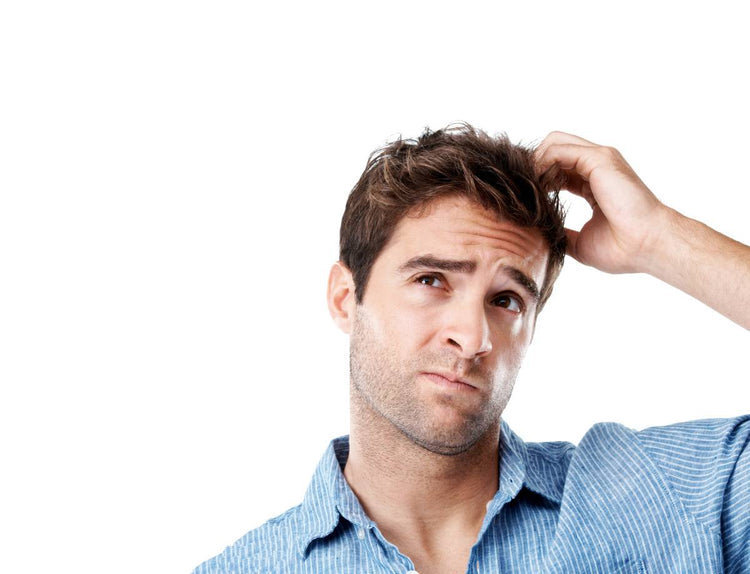 Everything You Must Know About Heated Jackets
Tinggg!!! Mercury drops!
It's high time to get done with your winter bucket list! Snow my friend! Sort out yourself before it hits you hard. Insulated boots, emergency supplies, cold and flu remedies, clothes, and heated jackets.
What?  Aren't heated jackets on your list? Well, you're missing something too good to be true.
Heated jackets are the new normal. Thanks to technological advancements! Similar to your ordinary hoodies or puffer jackets, heated jackets are more valuable. They are lightweight, practical, and utterly useful.
Laced with rechargeable heating elements in strategic areas like the chest and back, heated jackets also up your style statement besides warming you in the best way.
Sounds interesting right? If you haven't got your heated jacket yet, cling to us.This article brews exciting facts and options for heated jackets.
Navigate to the next sections to learn the heated jackets' details.
What is a Heated Jacket? — An Overview of the Basics
A heated jacket is a battery-operated, specialized piece of clothing used to provide optimal warmth in cold weather. It usually has three layers; an outer layer, an insulating layer, and a lining. Exceptionally designed, a heated jacket carries heating elements in the chest, shoulders, and back.
Heated jackets are undoubtedly proof of avant-grade technological progress. You can adjust the temperature settings accordingly. To your surprise, the heated jacket facilitates phone charging as well. Intrigued?  Keep reading!
Say goodbye to multiple layers! Stacking layer upon layer can be pretty annoying. Switch to heated jackets if you inhibit a frosty locale.
How Do Heated Jackets Work? Working Mechanism And More
Conversion of electrical energy to heat energy! This is the basic working principle of a heated jacket. The jacket contains heating ultra-fine carbon fiber elements or panels, thoughtfully integrated throughout. The heating elements generate heat when turned on, which of course is evenly distributed throughout the jacket, and warms the body.
A rechargeable battery is used to power these heating elements. Heated jackets are also equipped with controls to adjust the heating.
The working can be further narrowed down to the type of heated jacket.We'll discuss two types here.
Metal Wires/ Coils/ Panel Powered Heating
Metal Wires Heated jacket is one of the most common types of this heated apparel. It employs panels or coils made of ultra-thin carbon fibers. These fibers heat up when an electric current is passed through them. And the electric current is converted into heat energy which is transferred to your body through the jacket material.
The ultra-thin carbon fibers back their success as practical clothing options. These fibers are known for possessing an impressive profile.
They are:
lightweight
possess a high tensile strength
resist corrosion/ chemicals
have an excellent thermal conductivity
Chemical Stimulated Heating
Though it's an interesting one but uncommon. These heated jackets use particular chemicals which react when they come in contact with the electric current. Heat is produced as a product that is used for warming the body.
But this mechanism isn't as efficient as the one mentioned above. But are they safe? Head on to learn the facts.
Are battery-Heated Jackets Safe? Unveiling Truth
Yes! They are lifesavers! If you're getting skeptical about battery-operated heating jackets, this one's for you.
Safety comes first! Since batteries back heated jackets, safety concerns naturally arise. However, you must learn that battery-operated heating jackets are absolutely safe.
The battery in heated jackets isn't a mighty one, so don't worry, it will never electrocute you. To ensure safety to the max, the wires are further covered in water-proof membranes. The batteries are also thoughtfully placed, so overall heated jackets have a high-grade safety protocol.
Secondly, manufacturers use waterproof material to make them, so there's no chance of soaking rain, drizzle, or snow.
How to Use a Heated Jacket? Users' Guide
Using a heated jacket is pretty simple. The jacket comes with a set of instructions about charging and handling. A more generalized use of the heated jacket asks you to charge it fully before putting it on.
Once charged, put it on, zip it up, and press the button to turn it on, and VOILA! The heating is on point! Feel the warmth and don't let cold air turn your breath into numerous tiny vesicles.
Are Heated Jackets Worth it?  
Yes! Heated jackets are absolutely worth it. Let's have a look at the benefits that make them worth trying.
A heated jacket serves the purpose at its best. It performs a diligent duty by keeping you warm in freezing cold temperatures.
It is waterproof. This property makes it an ideal accessory for outdoors.
A heated jacket is lightweight. So carry it around without burdening yourself. Whether you go hiking or camping, you'll feel warm and light.
And it helps you shed the extra layers of clothing! Enjoy being free and warm!
What's the Best Heated Jacket? Hunting the Best of All!
Case closed! We've finally got our hands on the best heated jackets so far. These jackets are recommended after careful testing and extensive research.
Here comes the ultimate platform for the best heated jackets. Visit https://saviorheat.com/ for a great variety.
Below is one of Saviorheat's most demanded heated jackets. Let's have a look.
About the Product:  
Crafted from 100% polyester, HZMB ensures durability and protection against the elements. Designed to keep you cozy and warm with the advanced heating technology, featuring 30% larger heating elements and ultra-thin carbon fibers.
It's operated with a simple push button, featuring a sleek and modern design that seamlessly blends fashion with functionality. Say goodbye to ordinary clothing and embrace the extraordinary with this innovative jacket.
Battery: HZMB has a 5V 5200mAh certified battery
Heating Settings: High, Medium, Low
Warmth Time: Overall has a heating time of 7 hours.
Charging: Fast charging within seconds
Phone Charging: The battery's port can be used to charge the phone by connecting it to the USB port.
Care Instructions: Fit for Machine washing. Dryer safe
Sizes Available: S, M, L, 2XL, 3XL
HZMB is a hit code! Suitable for all your outdoor activities, this can be a real companion in winter. Experts recommend HZMB after testing many in a row. Flaunting a great design, it's definitely worth trying. It has a high-quality zipper and velcro sleeves to facilitate you while wearing it. The stand collar conceals the exposed body parts like ears and neck.
So what are you waiting for? Add it to your cart before it runs out of stock.  
In a Nutshell
So, what's the catch?
We must have convinced you about heated jackets being the most useful investment this winter. You don't need the Sun or layers of clothes or a heater to defeat the cold. Get yourself a heated jacket and tadaaaa!!! It has the finest system to keep you warm.
You may come across a plethora of heated jackets in the market. They all may look alike but are quite different in what they offer. Each of them will claim to be the best, but some may have a better warmth time but inefficient charging. Others may lack in having a good battery or material. Some might not be waterproofing enough.
We, therefore, have brought you the ULTIMATE —- HZMB! It's practical, it's nominal, it's lightweight, the material, battery, heating time, and options are on point, and it's trendy!
Why wait? Get yours now!