What Is the Most Important Item of Clothing for Hunter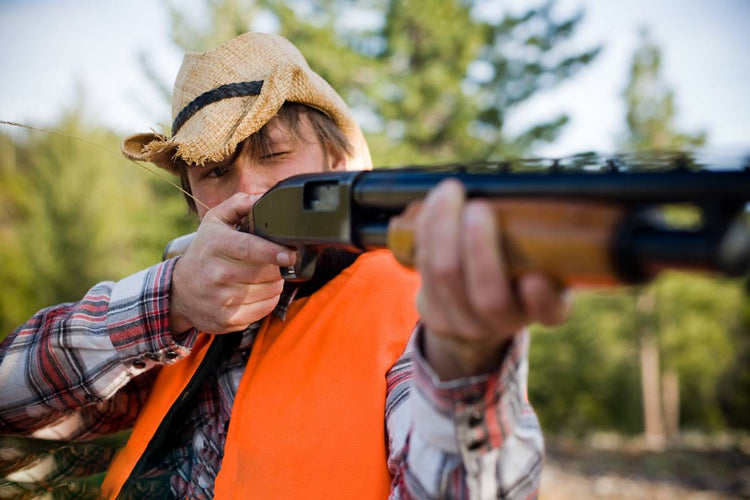 Introduction
As any hunter knows, one of the most critical components when it comes to your ability to spend prolonged periods of time outdoors in the cold is having the right clothing and layering system.

While maintaining your core body temperature is the most important aspect from a survival standpoint, having warm hands and feet is a must for an enjoyable hunt.

In today's article, we'll review the basics of how to get layers right, and find some great products that will help you stay in the woods for longer.
Orange
Although not needed to stay warm,the first and most obvious item of clothing you probably think of for hunting is safety gear. It's important to check your local hunting regulations regarding visibility. Some locations have no requirements at all, while others have very specific requirements on the amount of blaze orange that needs to be visible. So before you head out into the woods, be sure to check all the local rules and regulations.
Layering
While you can wear as many layers as you want, there are three basic categories when it comes to layers.
Base Layer
The first layer is the base or wicking layer. This is the layer that goes next to your skin. The main job of the base layer is to wick moisture away from your skin to keep you dry. Base layers are normally wool, synthetic, or a blend of the two.
Insulating Layer
The second layer is the insulating layer. The insulating layer can be anything from a light fleece or wool sweater all the way up to a large down or synthetic fill jacket. The purpose of this layer is to create a bufer zone between your body and the cold air around you. In extreme cold, it's normally the insulating layer that you will have multiples of. Savior Heat has many options when it comes to insulating layers, but they're taken a step further with the addition of heated elements to keep you extra toasty. From heated jackets  to vests, Savior Heat has you covered.
Shell
The final layer is the shell. The shell's job is to keep out the rain and wind. Rain and wind are two of the main mechanisms by which you lose body heat.
These shells are most often both wind and waterproof, keeping all your layers below dry and safe from the elements.Sometimes you can use a waterproof heated jacket instead.
Hands, Feet, and Head
As mentioned earlier, if you want to enjoy your hunting experience and spend more time outside in the cold, you need to keep your hands, feet, and head warm as well.
Head
Starting at the top, your head is one of the most important parts of your body to keep covered and warm, as you lose a lot of heat from your head. Savior Heat has two great options for headwear; the Winter Warm Rechargeable Heated Fleece Hat and the H08 Heated Hat. Both of which are excellent choices for keeping your head warm on even the coldest of mornings.
Hands
There's nothing like a warm pair of gloves when you're out in the cold. For many people keeping their hands warm is nearly impossible when spending time outdoors. Even heavy winter gloves don't do the job in many cases. That's where Savior Heat comes in clutch. Savior Heat carries dozens of heated gloves for every outdoor adventure, even camo options. From thinner liner gloves all the way up to waterproof mittens, Savior Heat will keep your hands warm and toasty out in the field. You'll find an extensive line of heated gloves here.
Feet
I'm sure there's not an outdoorsman out there who hasn't spent a great deal of time  with cold feet. Cold feet are one of the most miserable experiences you can have while afield. Yet again, Savior Heat has the answer. With a full range of socks to keep your toes smiling, Savior Heat is the clear choice for your outdoor adventures. Nothing beats having warm and dry feet. If you want to get your own pair of heated socks, look no further (). Savior Heat has you covered.
Boots
The final piece to the puzzle is the boot. The warmest sock in the world won't do you  any good unless paired with a solid waterproof boot. Much like the shell layer for your body, a good waterproof boot will protect your sock and the feet within from the elements. Make sure when you choose a boot; you're wearing the socks that you will be using on your hunting trip. A good pair of socks with a solid waterproof boot is a match made in heaven for warm feet.
Conclusion
When it comes to hunting, everyone wants to be able to spend as much time in the field as possible. And the best way you can do that is to make sure you stay warm no matter how cold it gets. Using layers is your first line of defense when it comes to outdoor clothing.

Remember to start with a base layer of wool or synthetic. Then move up to insulating layers to trap your body heat and provide a bufer zone. And then, finally, invest in a quality shell to keep ofthe rain and wind. But often times no matter how many layers you use, you still end up cold.
With the wide array of heated products Savoir Heat ofers, you'll never have to worry about being cold again. From jackets and vests all the way to hats, gloves, and socks, Savior Heat is the place to go when gearing up for your next hunting trip.