A Practical Buying Guide for Heated Ski Gloves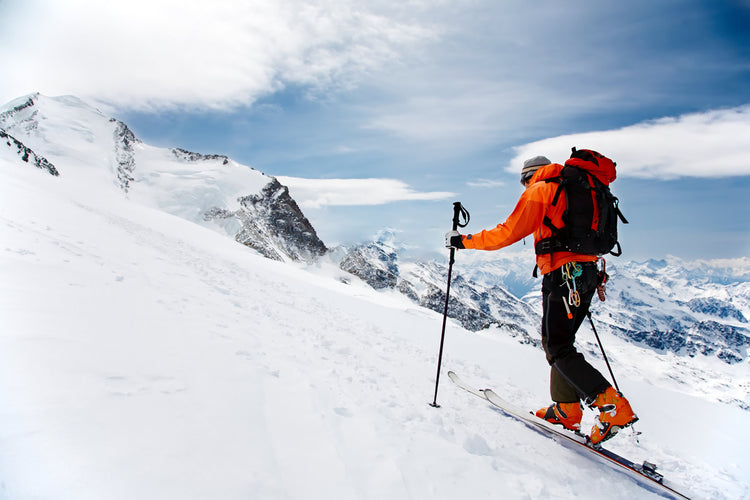 Heated ski gloves are a type of winter wear that are designed to keep your hands warm and comfortable while skiing. These gloves use advanced technology to provide warmth, comfort, and protection against the cold. They come with built-in heating elements that generate heat on demand, giving you the freedom to enjoy your time on the slopes without worrying about numb fingers or cold hands. Ski heated gloves are perfect for those who want to stay out on the slopes longer and enjoy a more comfortable experience.
Factors to Consider When Buying Heated Ski Gloves
Heated ski gloves are a must-have for any winter sport enthusiast. Not only do they keep your hands warm and comfortable, but they also provide protection from the elements. When choosing Ski heating gloves, there are several factors to consider, such as insulation, waterproofing, breathability, and battery life.
The whole process of skiing relies on snow poles, so the requirements for gloves are very high. Not only to keep warm and cold, but also to be soft, wear-resistant, and cut-resistant.

When skiing, if a snow foam is accidentally splashed on your hand, it will easily melt into water and seep into the glove, so the outer fabric of the glove must be waterproof.
The Following Are the Key Points for Choosing the Right Heated Ski Gloves to Buy:
The fabric is strong. The most important protection is to have certain anti-wear, anti-cut, anti-tear and scratch-resistant capabilities. Ski falls and bumps are inevitable. If the fabric is not strong, the gloves are easily damaged and the hands are easily injured. 
The fabric does not stick to snow. Cotton, wool, wool and other materials are easy to stick to snow, which will make the inside and outside of the gloves very wet and cold, which will seriously cause frostbite on the fingers.
Warm and breathable. Keeping warm is a basic requirement, and the breathability of gloves is also very important, so that the sweat produced when it is hot can be volatilized in time.
For skating double-boards, you should choose finger-pointing gloves, the size should be appropriate, and the thickness should be appropriate. You need to keep your fingers flexible for zipping, fetching, adjusting boots, skis, getting on and off lifts, etc. in the snow. Some double-board gloves are also made into the shape of the natural curved fingers, which is more natural and comfortable to wear. The wrist of the veneer gloves is longer, and it is not easy for the snow to enter the snow.
The materials of fingers and palms should preferably be non-slip, so as to ensure a firm and reliable grip when wearing gloves, which is convenient for grasping ski poles, snowboards, drags, cable cars, etc.

What Are Key Functions Should The Best Heated Gloves have?
We are exploring excellent Heated gloves. They must have various abilities:
Battery presence: battery electric gloves can provide two to ten hours of cost. This glove will provide additional assistance while transferring in hilly areas. Even if you buy products on the online platform, you need to consider these different functions.
Provide security for various matters: therefore, your Heated gloves will keep you warm, which is why you should be windproof and waterproof.
Suitability and flexibility: Rechargeable Heated gloves must be effectively matched, and then help limit the cold. Wearing gloves can do everything.
Conclusion
After reading the above sharing, I think you have some preliminary understanding of heated ski gloves. A pair of heated ski gloves that are suitable for excellent performance can definitely provide you with a super value experience, and it can keep you extra warm all day in cold winter.
Are you looking for the best heated ski gloves to keep your hands warm and comfortable on the slopes? Why not try saviorheat heated ski gloves?  Whether you're an experienced skier or just starting out, our selection of heating ski gloves will provide excellent warmth and protection against the cold.