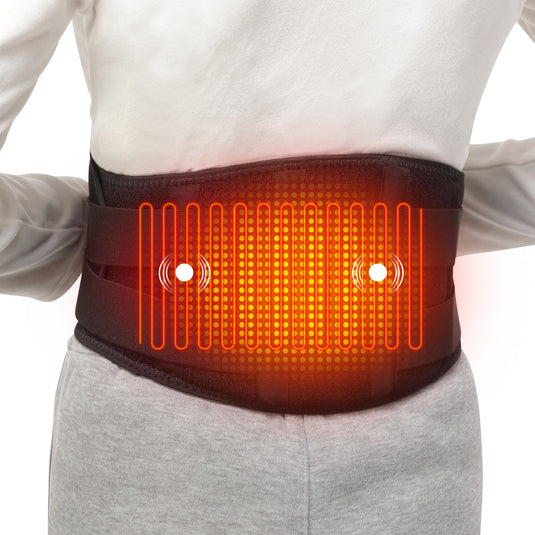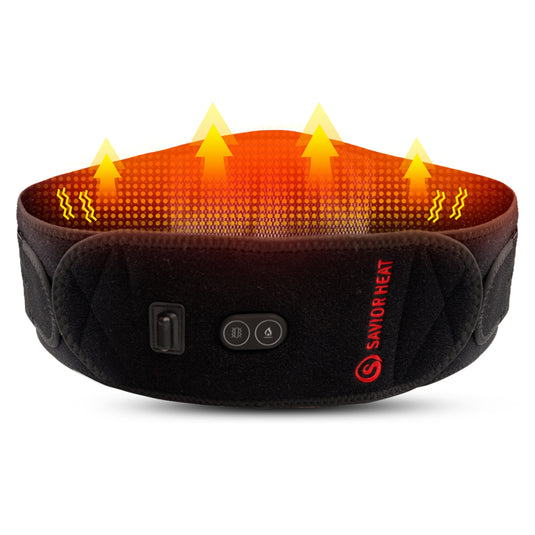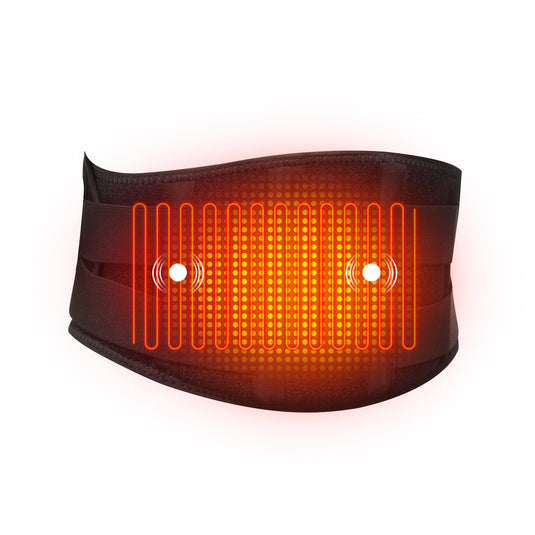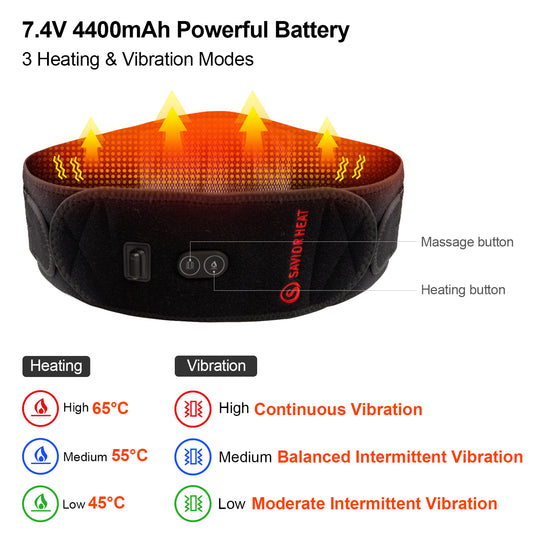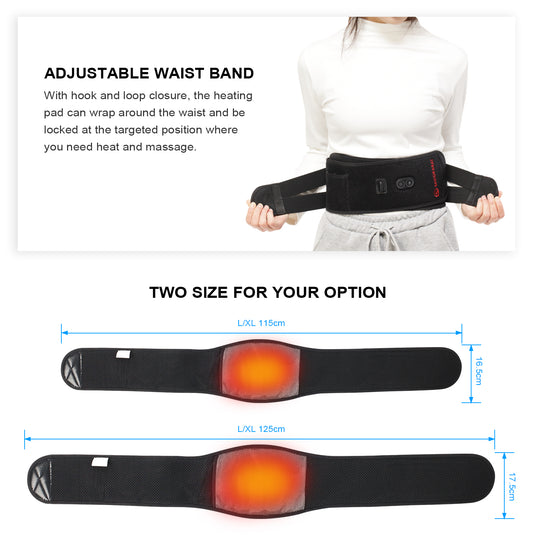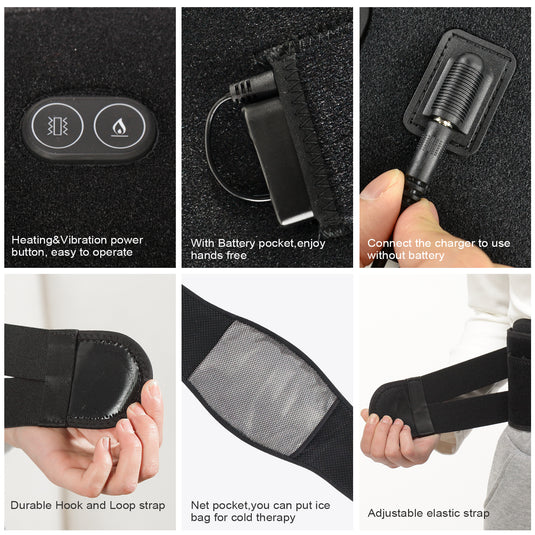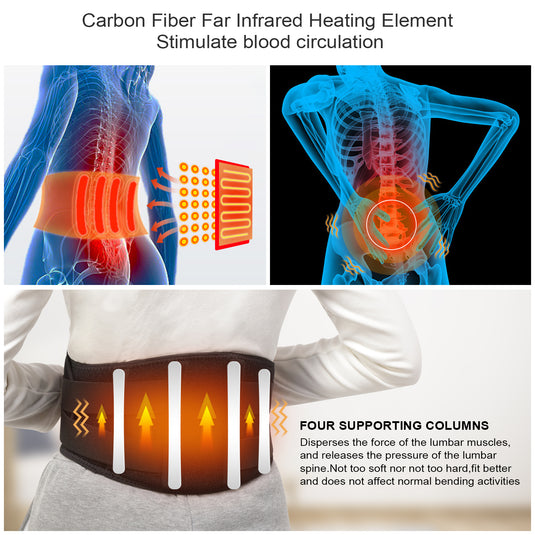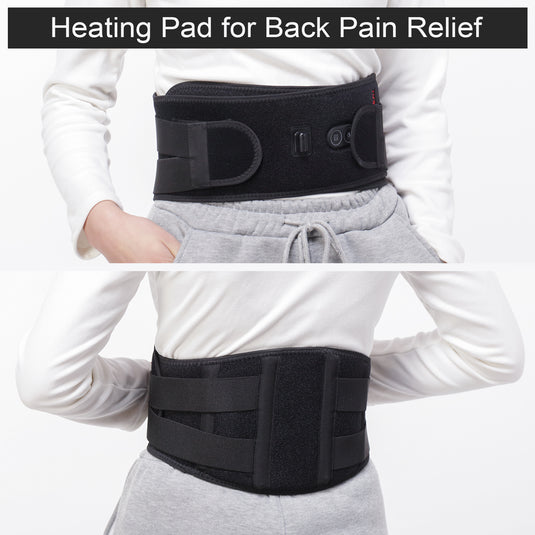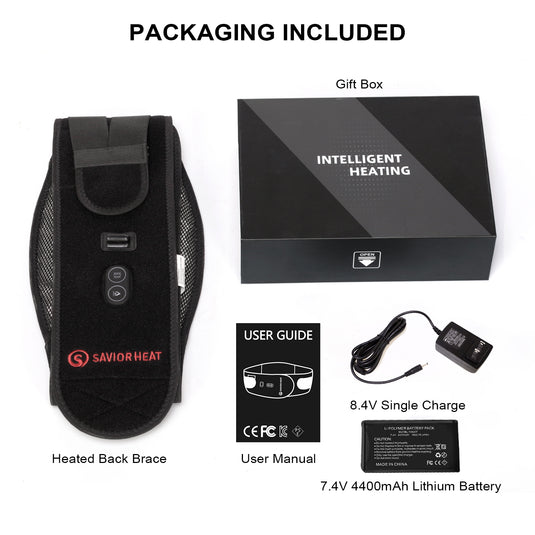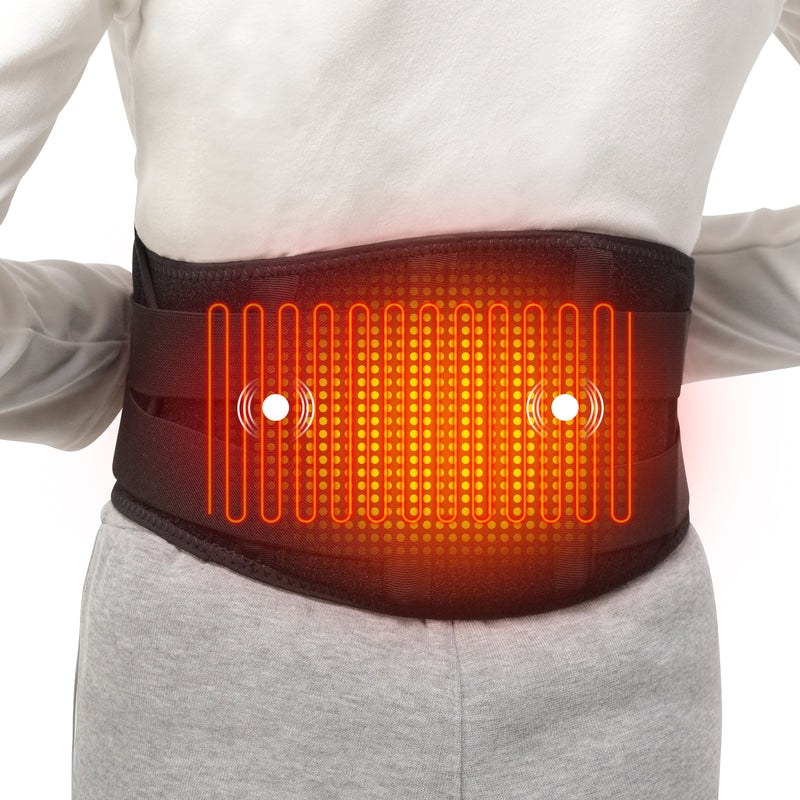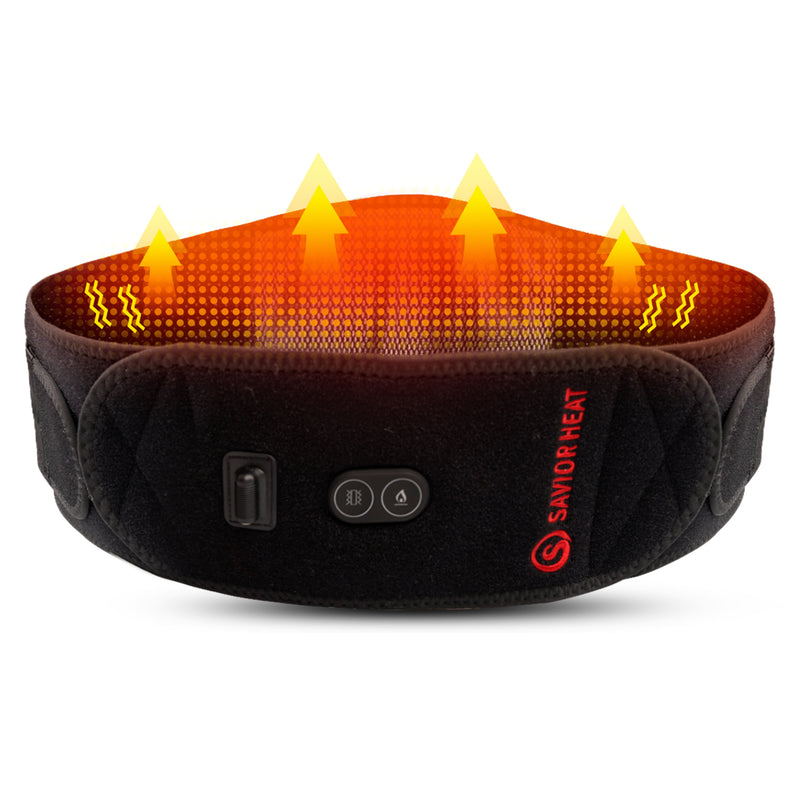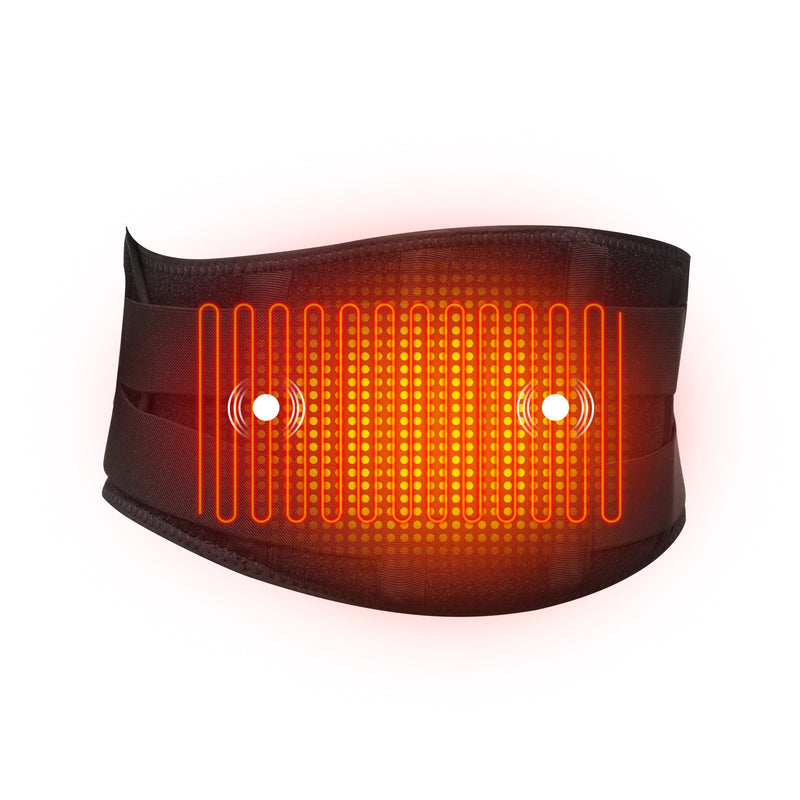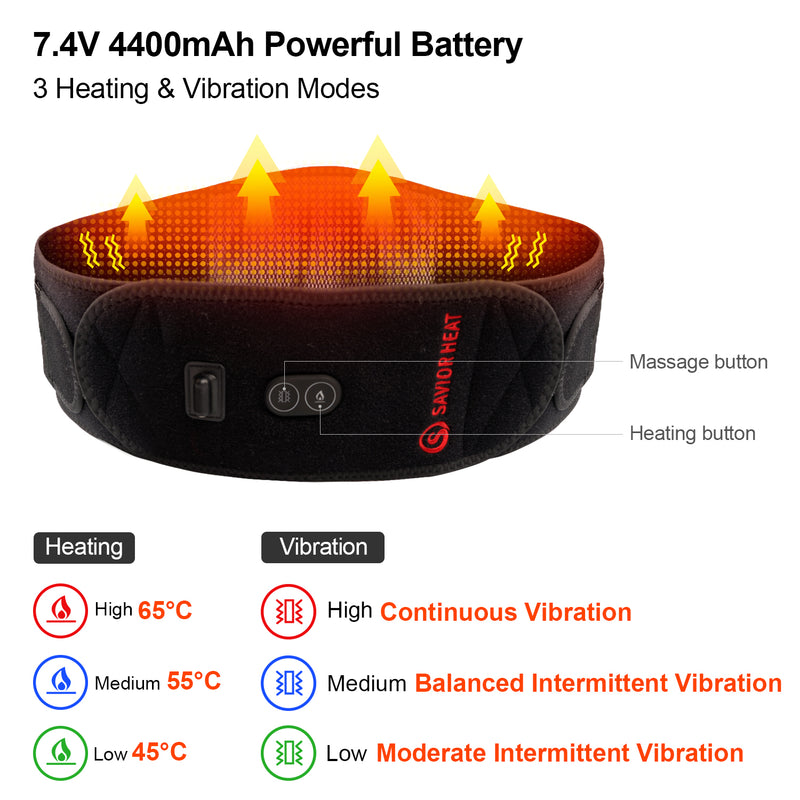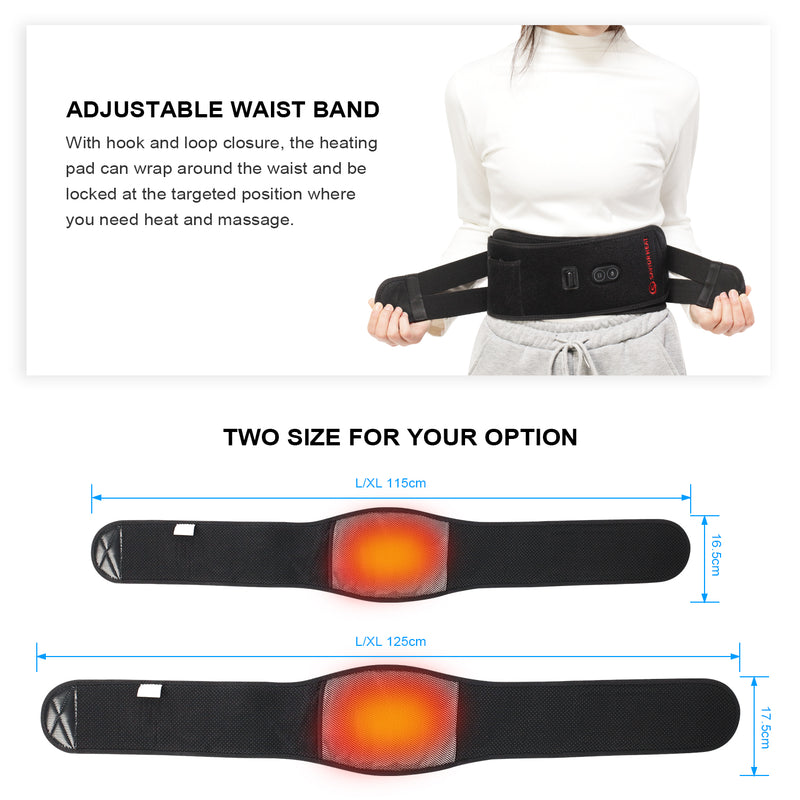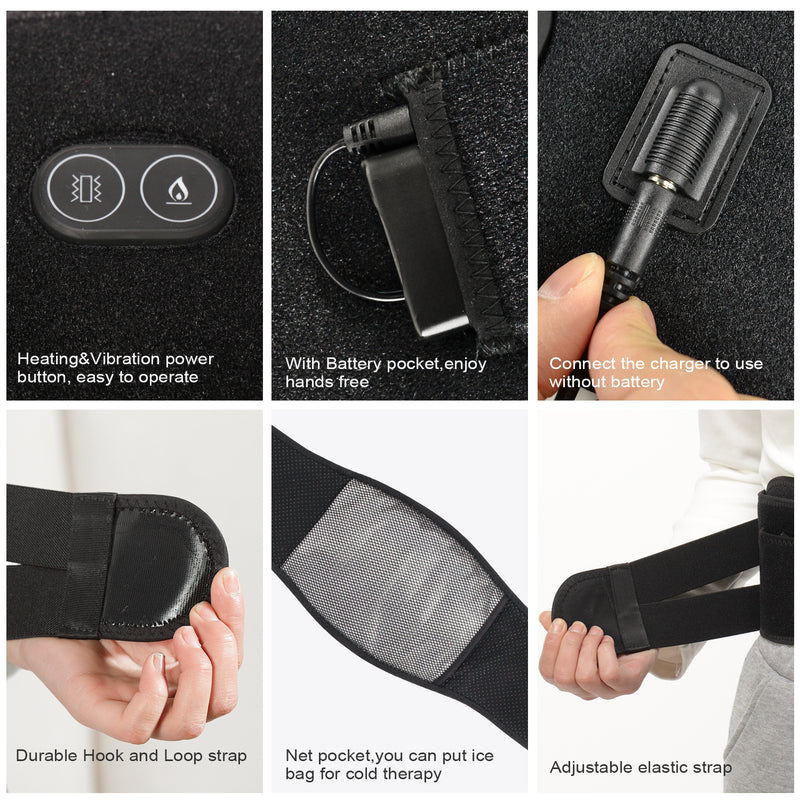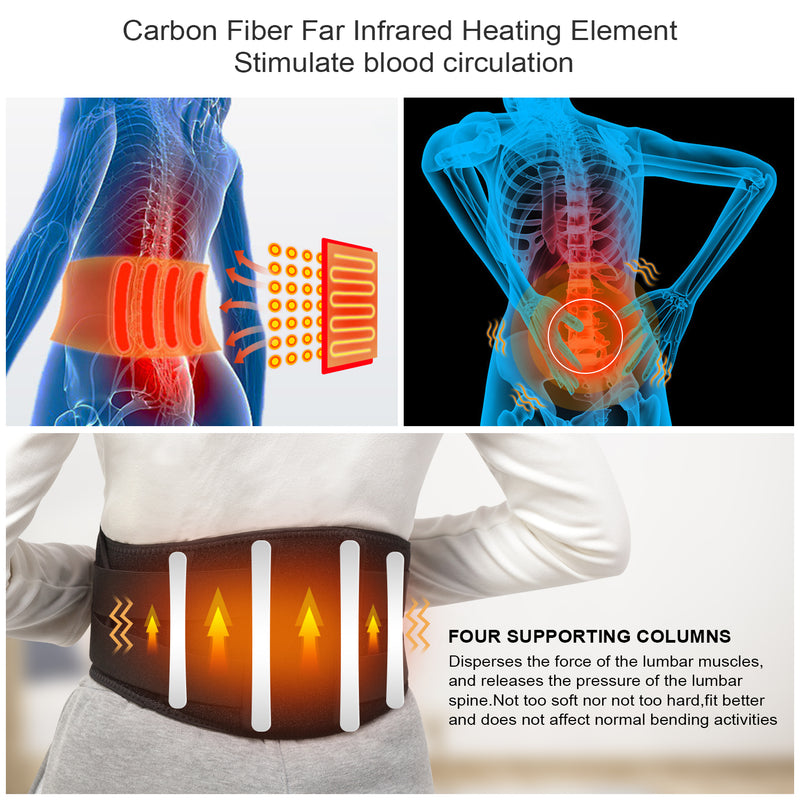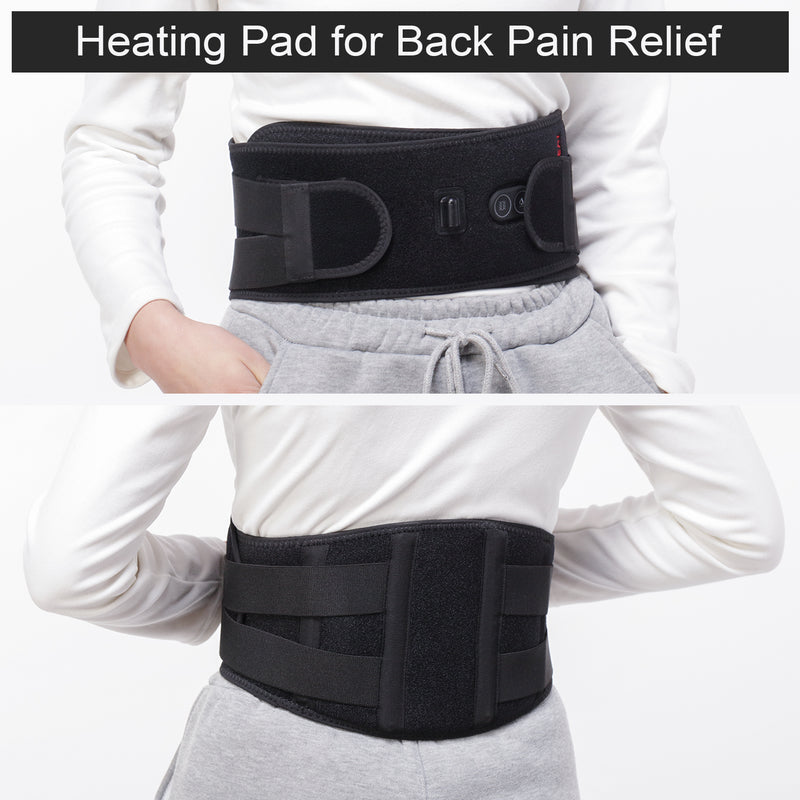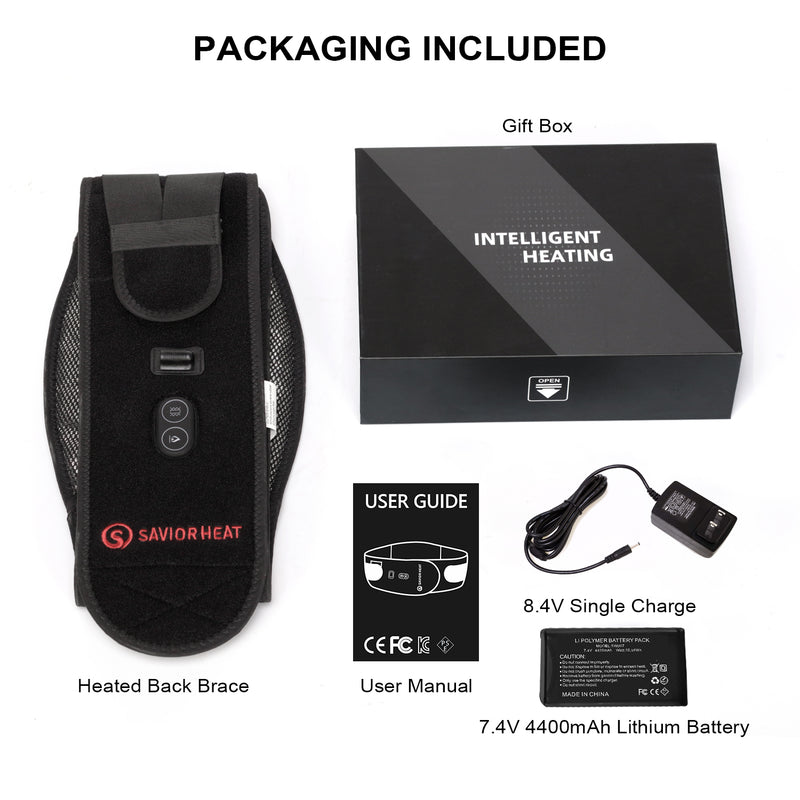 ✅ Targeted Pain Relief: Designed specifically for the lower back, this innovative heating pad delivers therapeutic heat directly to the affected area, providing effective pain relief and relaxation. 💆‍♀️💫

🔥 Adjustable Heat Settings: Customize your comfort with adjustable heat settings, allowing you to choose the perfect level of warmth for your individual needs. Whether it's a gentle, soothing heat or deep-penetrating warmth, our heating pad has you covered. 🌡️❤️

💆‍♂️ Massage and Relaxation: Not only does our heating pad provide soothing heat, but it also incorporates built-in massaging nodes that gently knead and relax your muscles. Treat yourself to a rejuvenating massage experience while alleviating tension and promoting relaxation. 🌟💆‍♀️
【7.4V 4400mAh Powerful Rechargeable Battery】The heating pad for back pain relief equipped with 7.4V 4400mAh rechargeable lithium polymer battery, which offers unmatched power to the heating message back brace. Almost all heating vibration back pad in the market are powered by 5V batteries, our battery will provide you with longer-lasting heating and vibration.
【Heated Back Brace with Heating and Vibration】This heating wrap is flexible, with an adjustable strap ensure the best fit for you. The Heating Pad Back Brace Wrap, has massage and heat treatment effects, use Far infrared heating elements, which can provide complete pain relief and relaxation for the muscles, relieve stress, and have targeted relief of lower back pain.
【3 Heating & Vibration Levels Adjustable】Heat & vibration, both with 3 levels adjustable function. You can enjoy the 2 functions at the same time or separately. You can adjust the temperature or vibration modes according to your needs for maximum comfort. Long press the button for 3 seconds to turn it on / off. Short press the button for once to change the mode.
【Widely Application】You can use this portable heated back wrap on your waist, lower back, lumbar, stomach, spine to stimulate blood circulation, relieving stress, tension, muscle pain, stiffness or cramping, etc. Perfect as birthday gifts, thanksgiving and Christmas, Father`s Day and Mother`s Day gift.
【Perfect After Sales Service】All our products have 1 year quality warranty. If you have any questions about quality, size, battery or charger, please do not hesitate to contact us - we are always here to help until the problem solved.