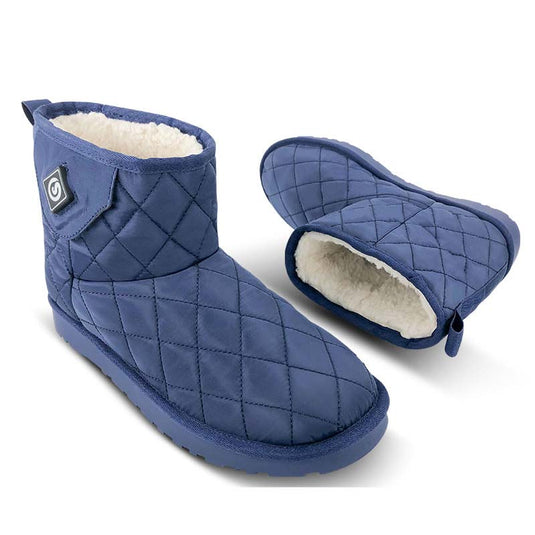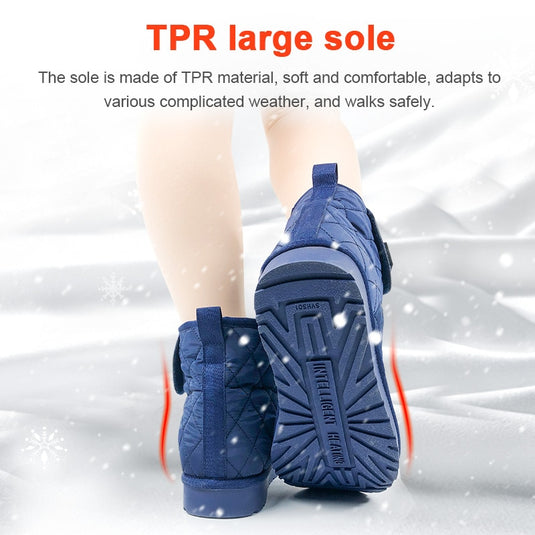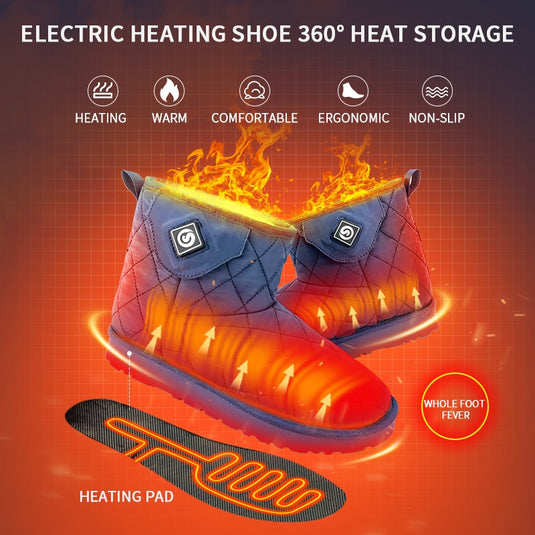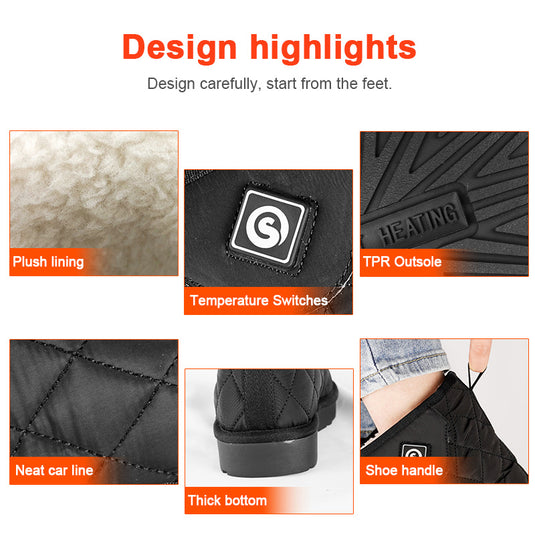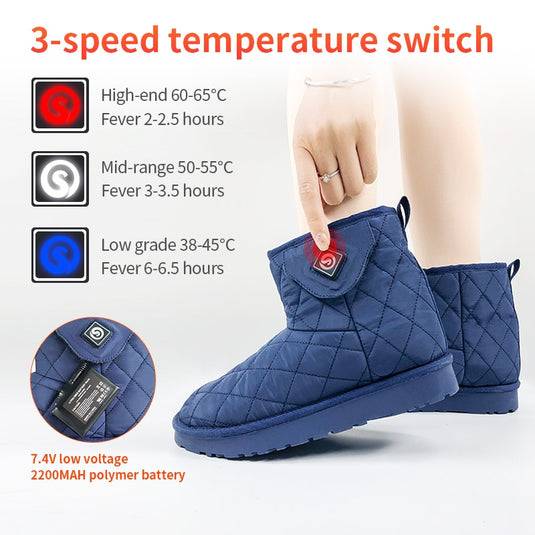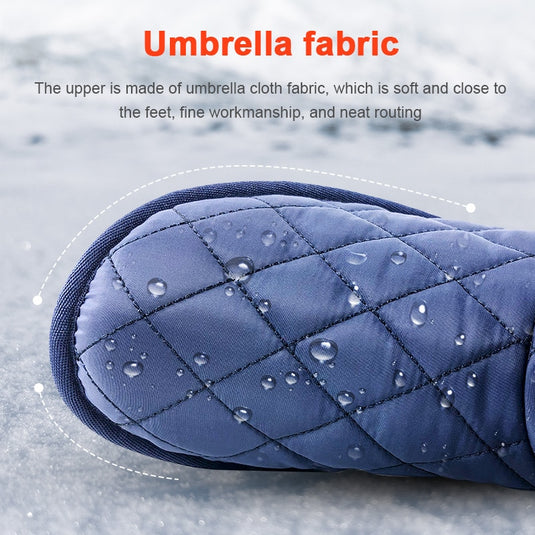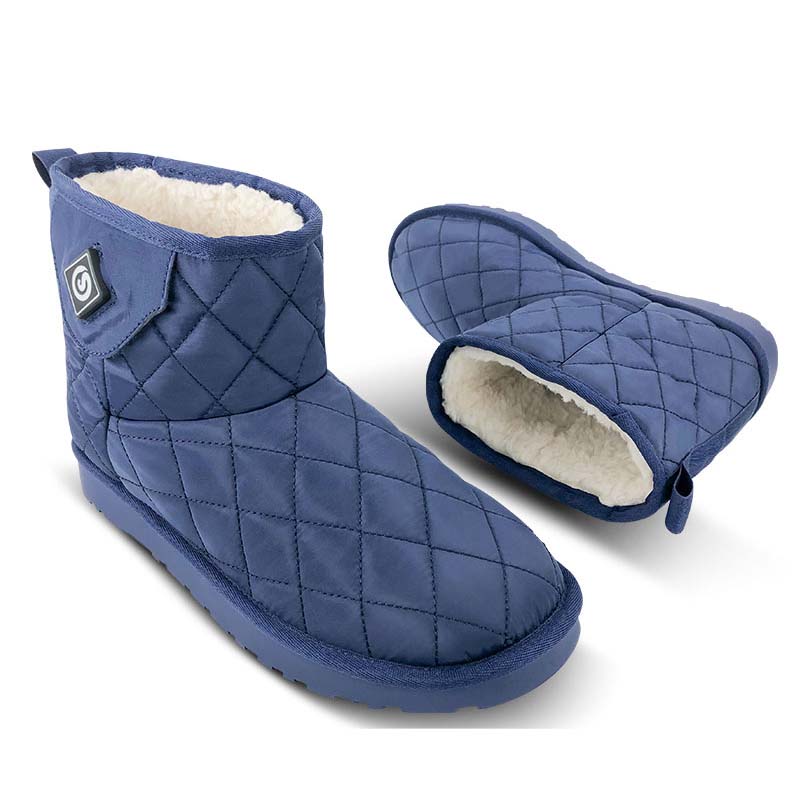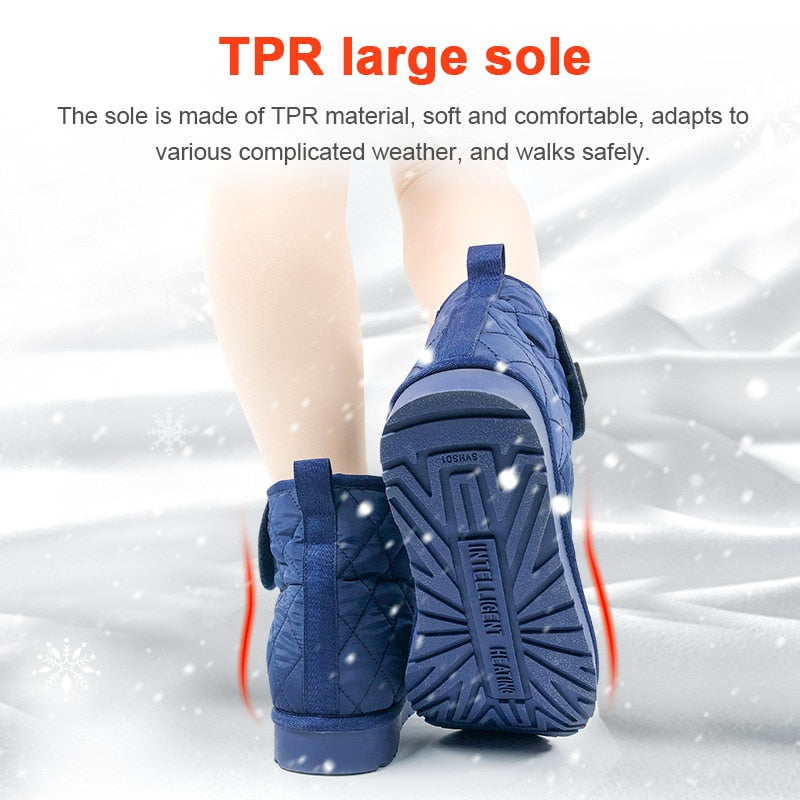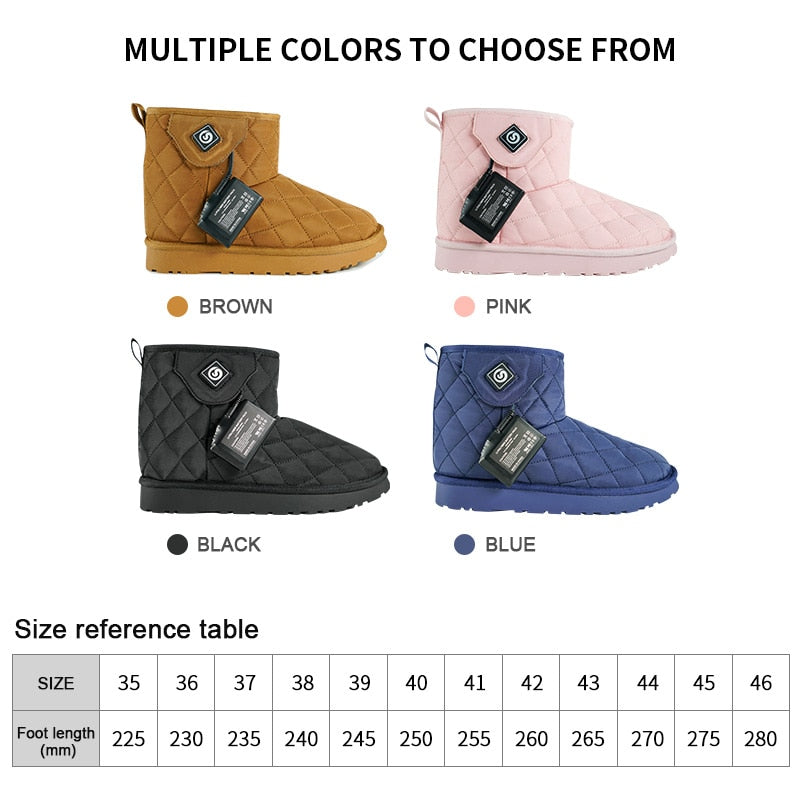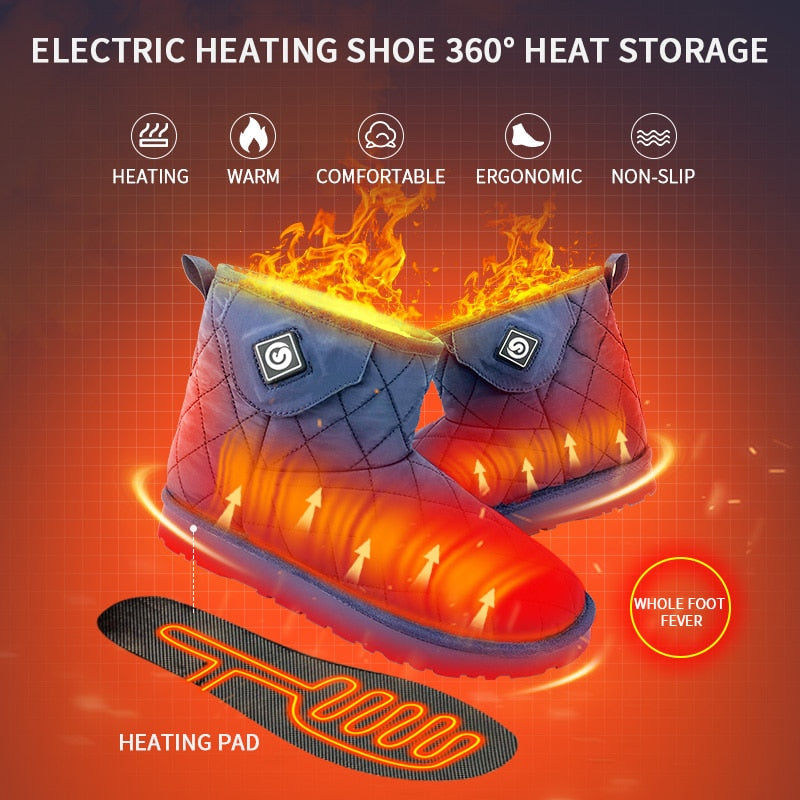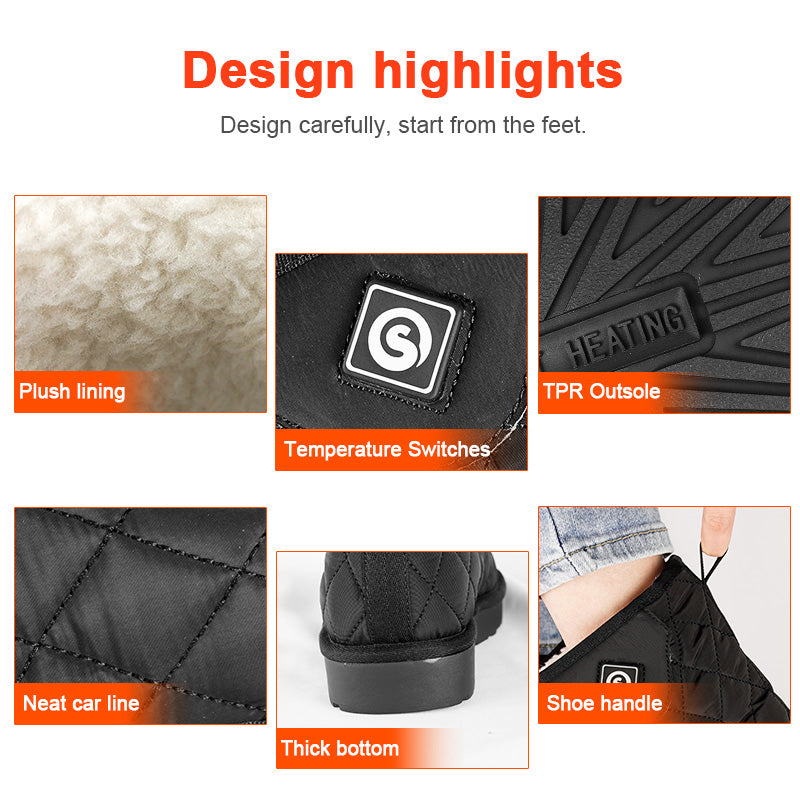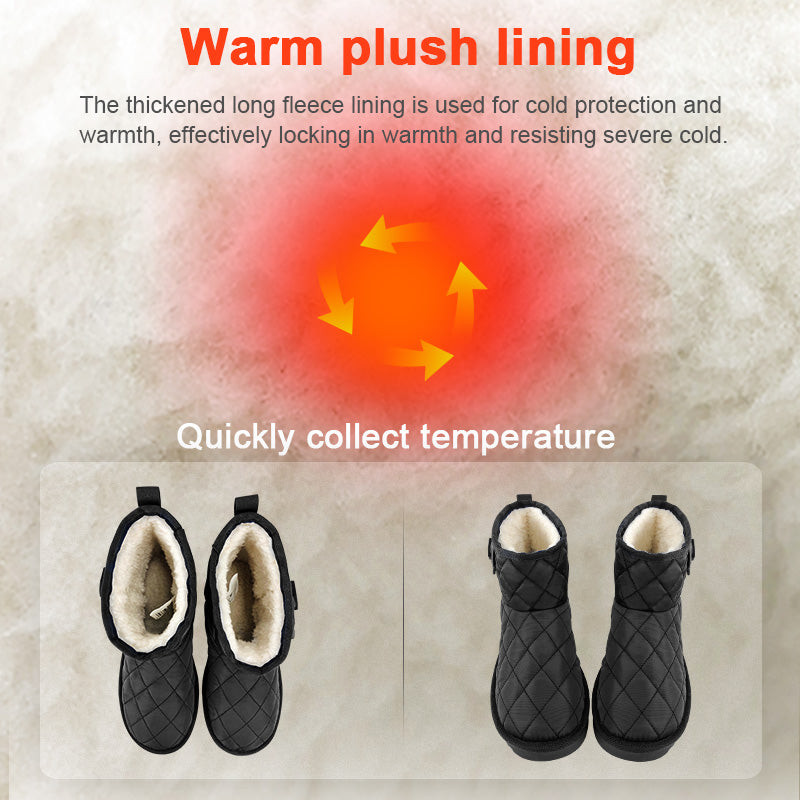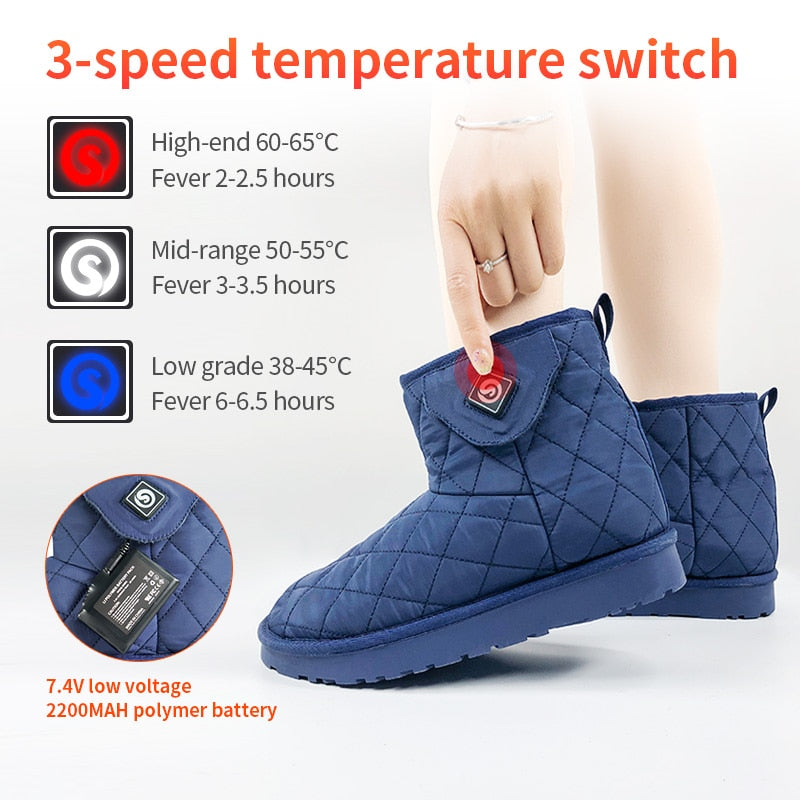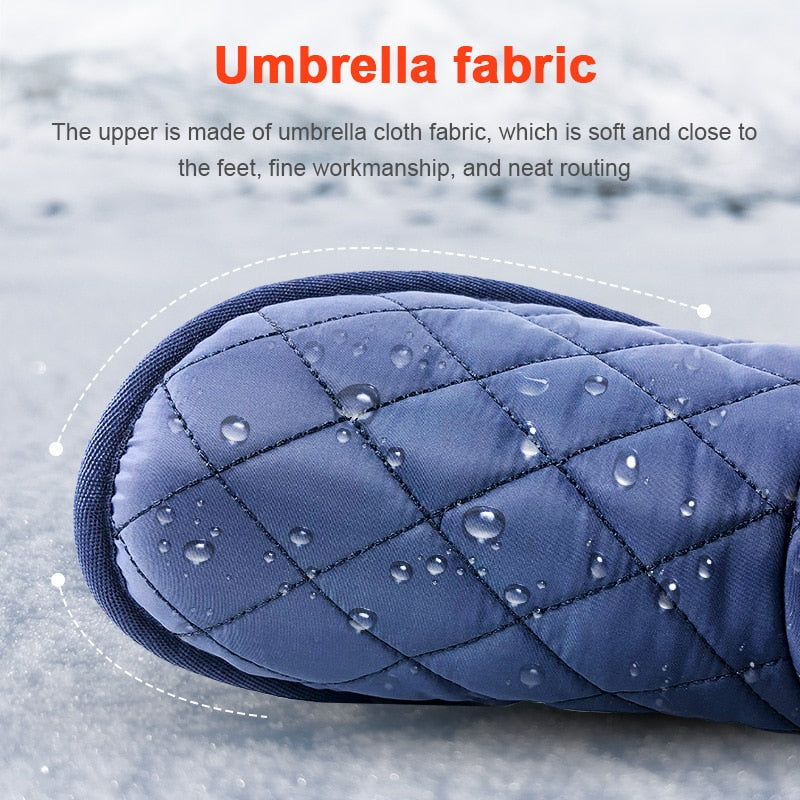 Introducing our Heated Warm Indoor Cotton Boots—keeping you warm and comfortable throughout the winter season. Designed with your utmost comfort in mind, these boots offer exceptional features to ensure a cozy experience in cold weather.
Key Features
1. Durable and Soft: Crafted from high-quality umbrella fabric, these boots are built to last. The twist-resistant material is not only durable but also soft and close to the feet, providing a comfortable fit.

2. Superior Warmth: The thick plush lining acts as a barrier against the cold, effectively locking in warmth. Say goodbye to chilly feet as our boots are designed to keep you cozy even in severe cold conditions.

3. Lightweight and Comfortable: The boots feature lightweight and flexible soles that make them easy to wear and adapt to various winter conditions. Experience long-lasting comfort without fatigue, ensuring safe and comfortable walks.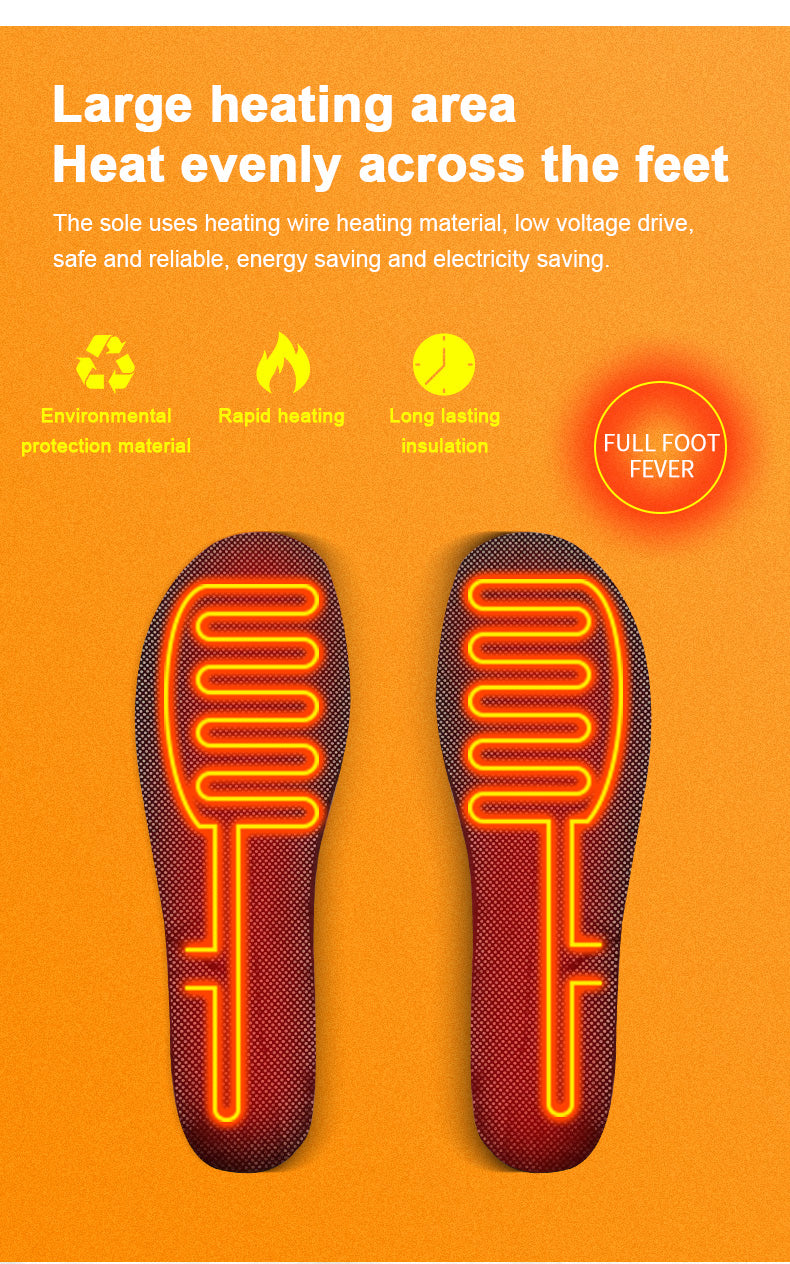 Heating Deatails:
1.Advanced Heating Technology:Carbon Fiber Far-Infrared Heating: Experience quick and efficient heating with our innovative carbon fiber far-infrared heating technology. The entire sole conducts heat, with a special focus on the forefoot for powerful warmth.
2.Rechargeable Battery: Powered by a 7.4V original rechargeable A-grade polymer lithium-ion battery pack, our boots offer portable and reliable heating performance.
3.Easy-to-Use and Safe: We provide a special charger for convenient and secure charging. The user-friendly design includes a child and elderly-friendly interface to prevent misuse. Adjust the heating temperature effortlessly with the soft-touch three-level temperature control switch.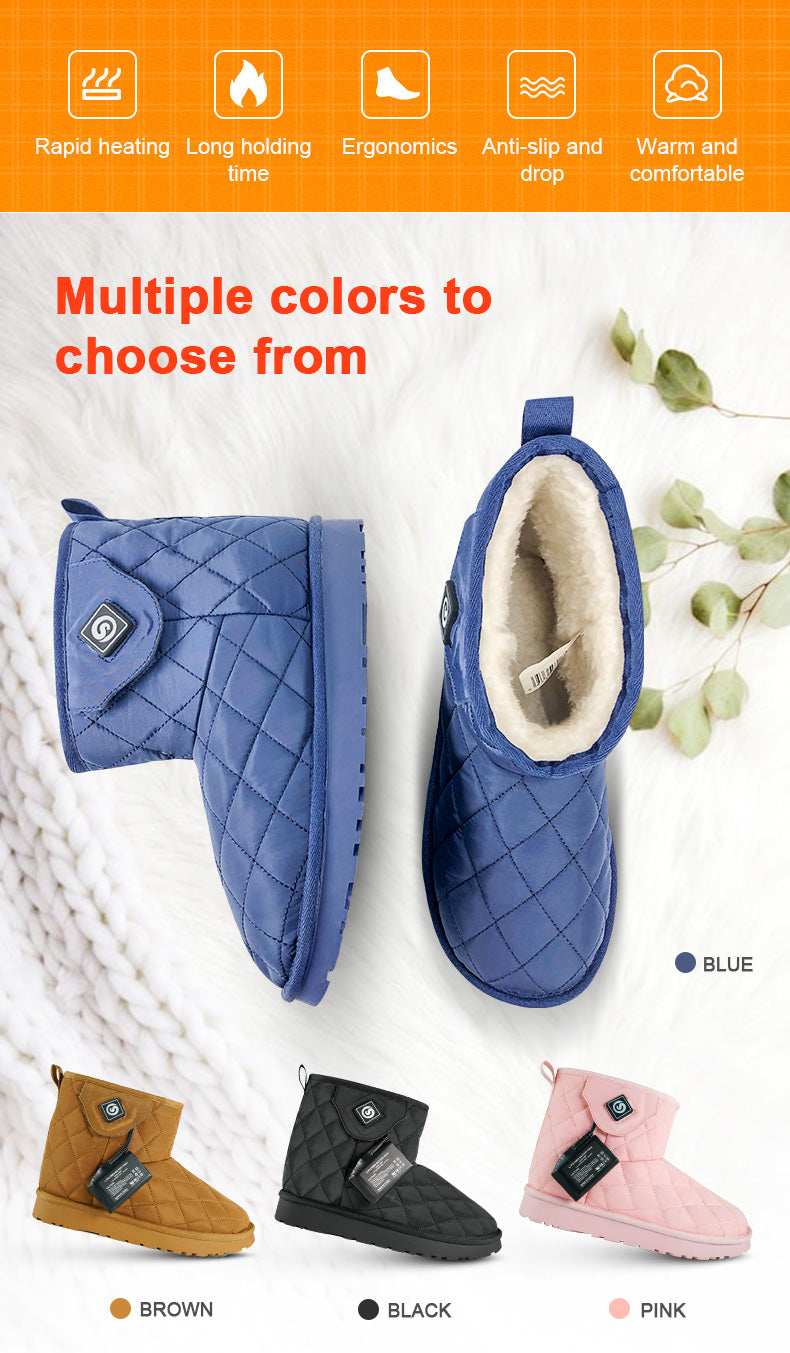 Product Details
- Style: Heated Warm Indoor Cotton Boots
- Upper Material: High-Quality Umbrella Cloth
- Sizes Available: 35~46
- Sole Material: TPR
- Color Options: Pink, Blue, Brown, Black
- Inner Material: Plush
Embrace warmth and comfort with our Heated Warm Indoor Cotton Boots. Enjoy the winter season without worrying about cold feet. Choose your perfect fit and style from our range of sizes and color options. Stay cozy, wherever you go.