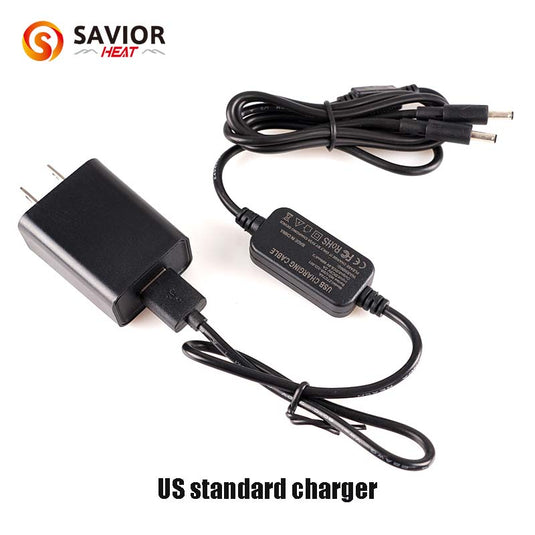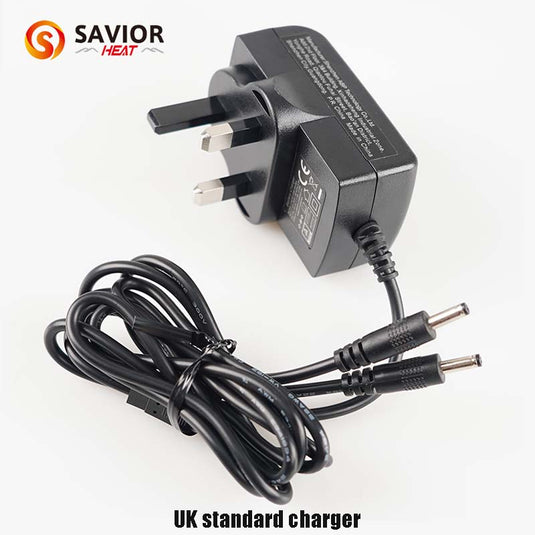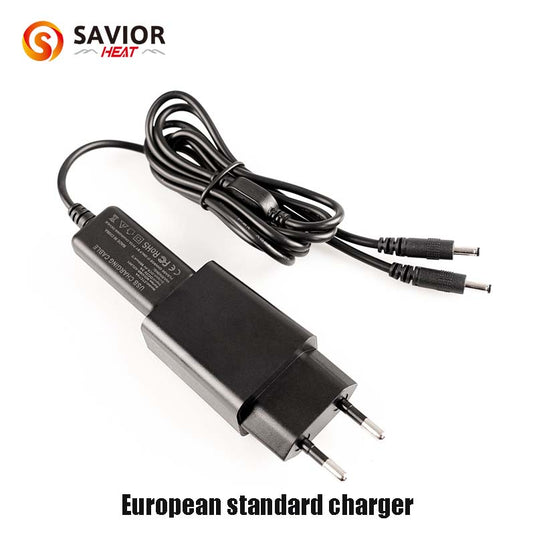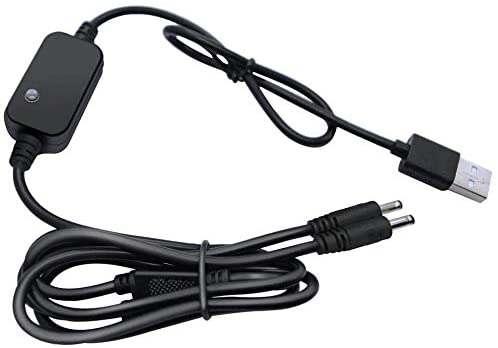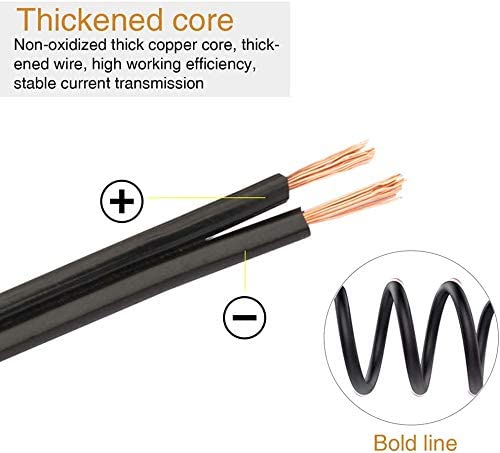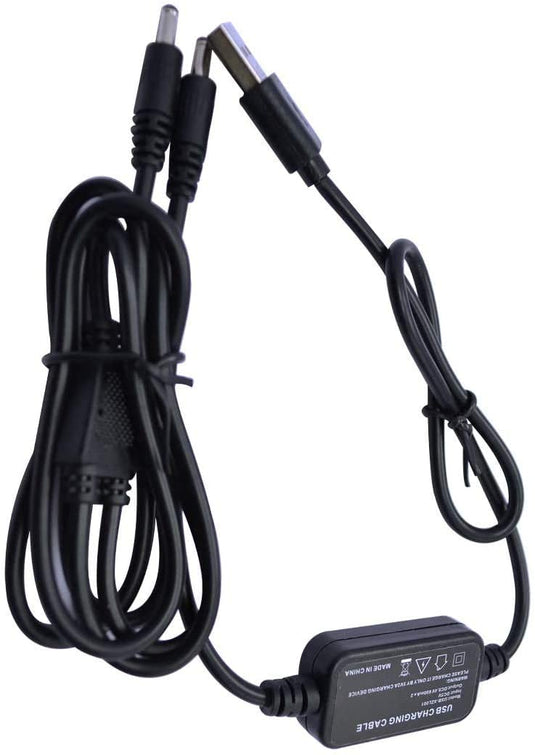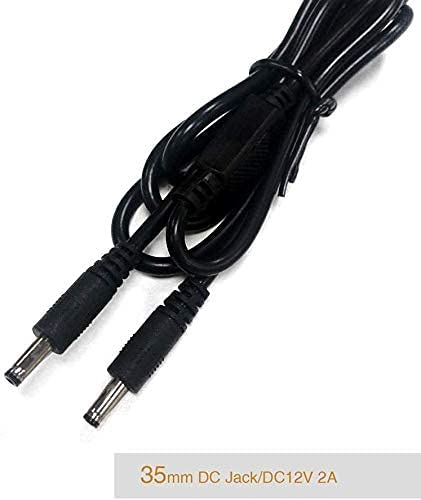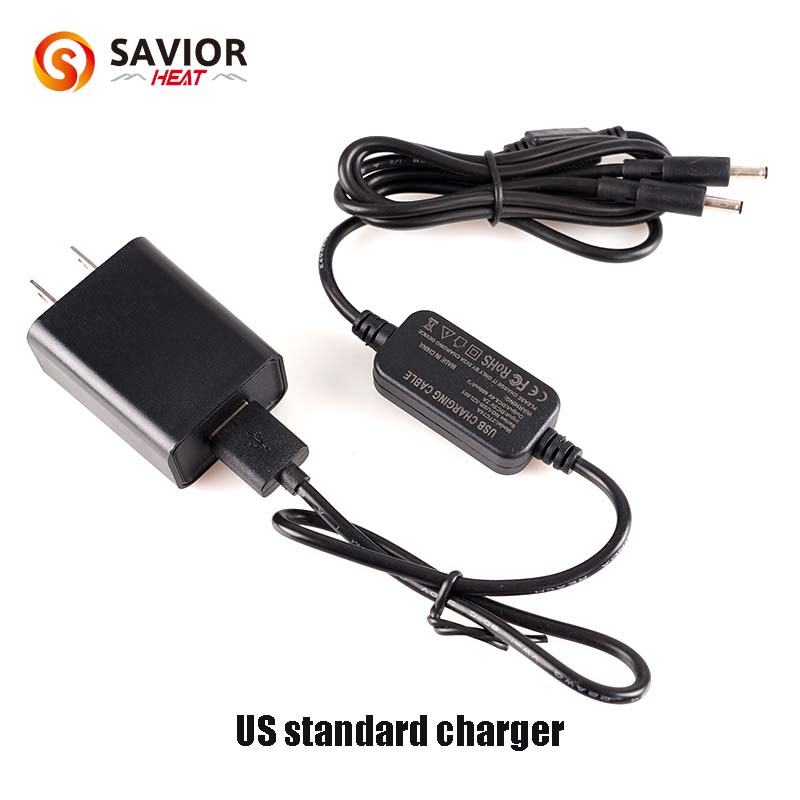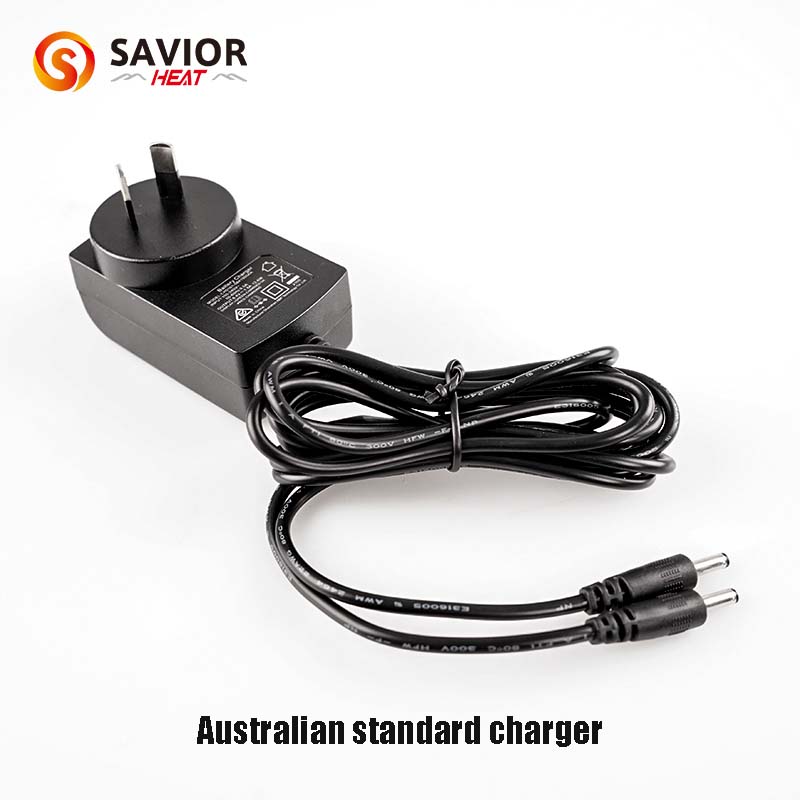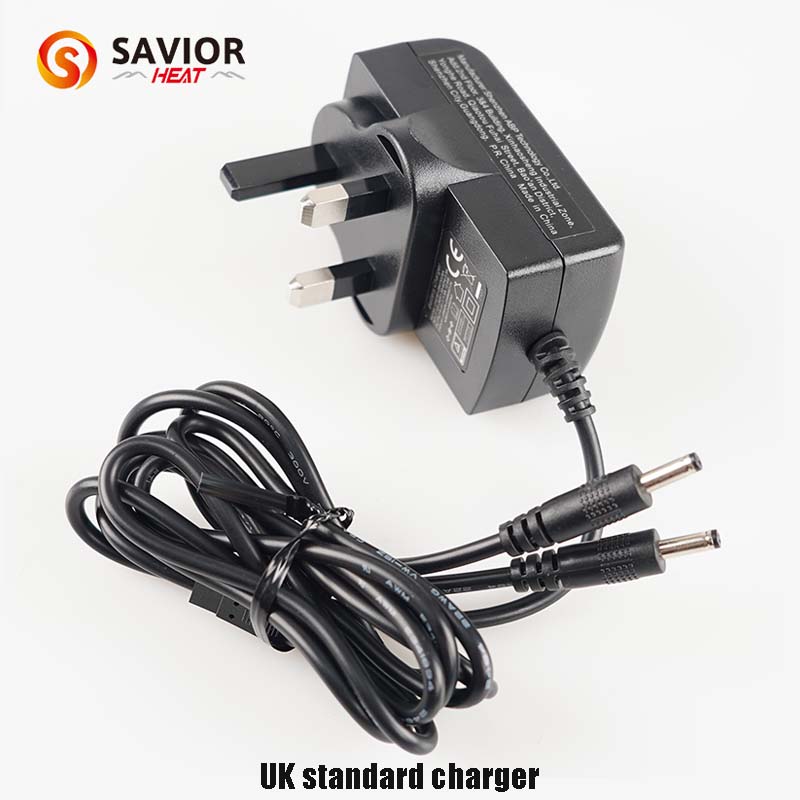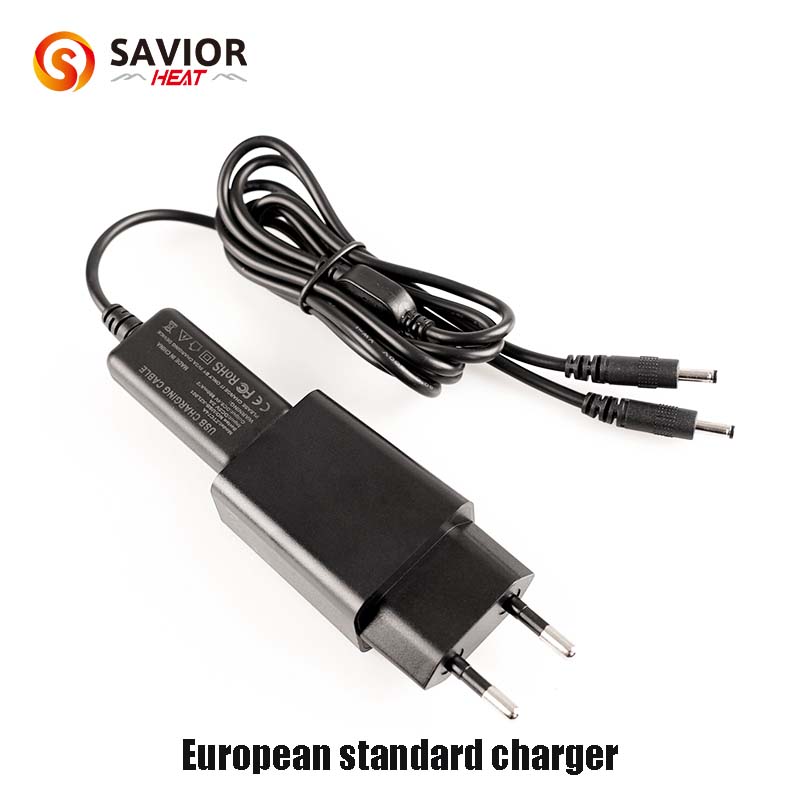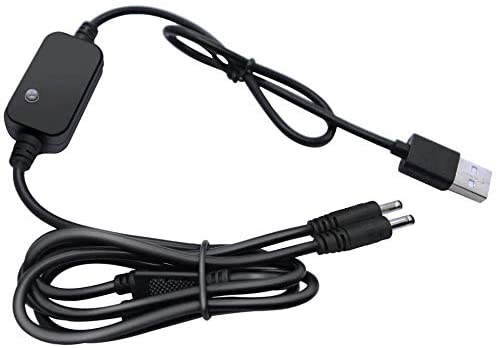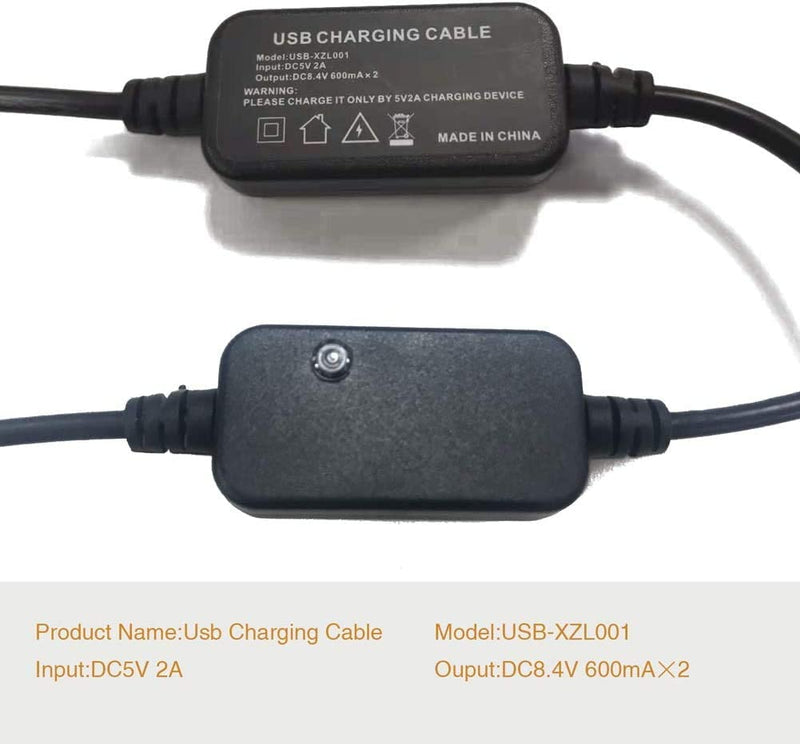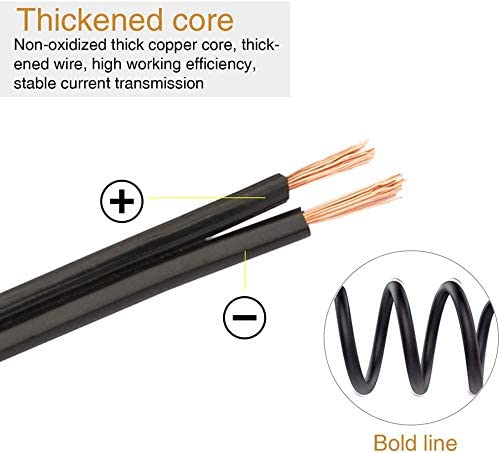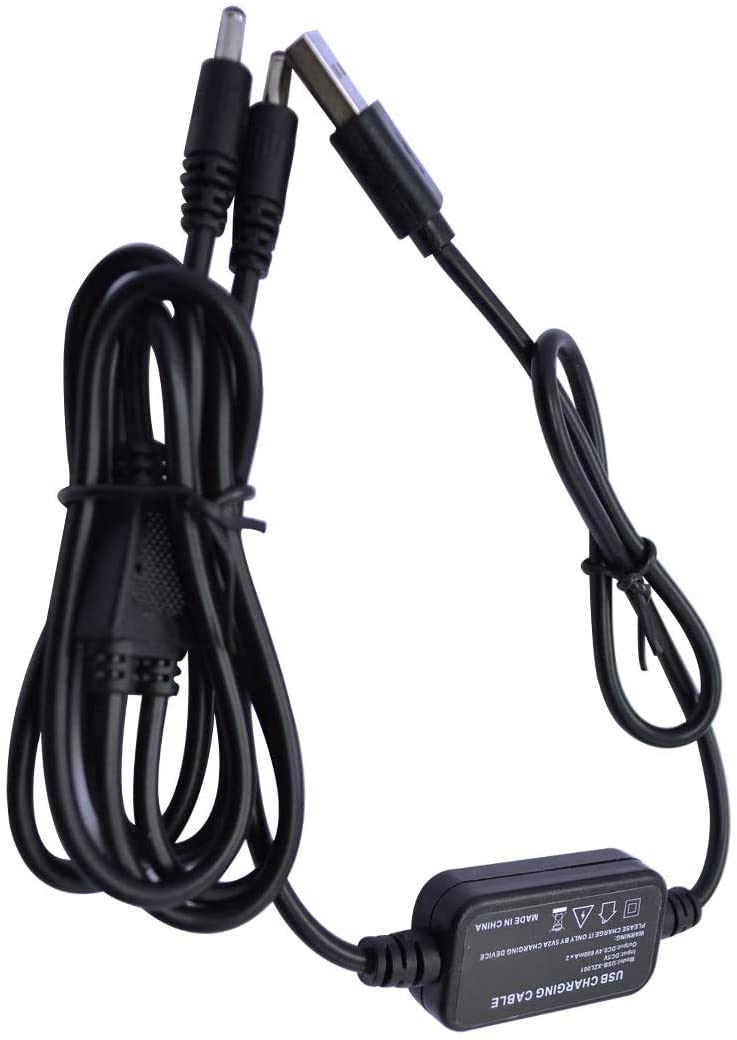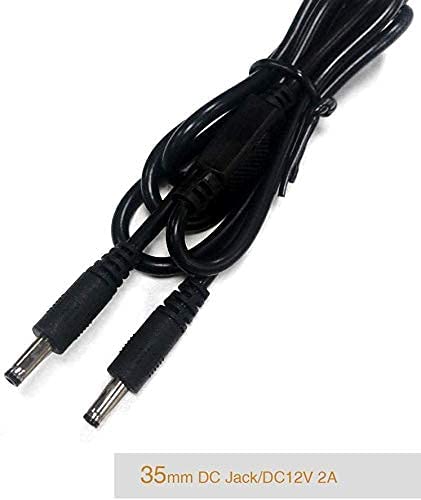 SAVIOR HEAT 8.4V Dual Charger for Heated Gloves Gloves Liner Socks Hat Fits 2200mAh 3000mAh Li-ion Rechargeable Battery
Style:USB Cable + US/Europe Charger Or Australian specification integrated charger

Input :5V,2A, Output : 8.4V

Material:‎ DC Wall Charger

Applicable For:Rechargeable battery
NOTE:  
*Only use for SAVIOR HEAT Heated gloves, heated socks, heated hats, heated clothes.

*Charge your batteries with provided charger kit at room temperature for 3-4 Hours prior to first use.

*Please remove the batteries from heated gloves while charging or washing. Please charge the batteries every six months when not use for good maintenance.

*This link is composed of a charger and data cable. Please select the charging head you need when placing an order! For those who use Australian charger, at present, we only have one-in-one dual charger, and there is no USB Australian charger!