Best Heated Motorcycle Gear Of 2023:Wear it, Cold No Issue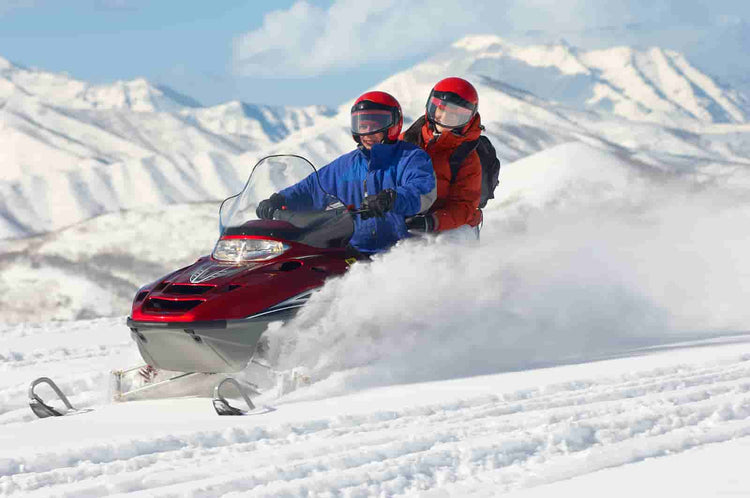 Today, I'm showcasing the top electrically heated motorcycle gear of 2023.
Having tested numerous options, these stood out as the ones that consistently
kept me toasty, especially during sharp temperature drops.
Battery packs, crucial to these gears, ensure continuous warmth, transforming
your riding experience.
Looking for warm clothes for outdoor activities? This post will help you find the
perfect ones for chilly adventures.
These products cater to both men and women, providing a warm and comfortable
riding experience.
Ready to see? Let's go.
Understanding the Need for Heated Motorcycle Gear
The biting chill of winter rides poses challenges, with cold drafts numbing our
hands, emphasizing the importance of keeping hands warm.
Moreover, water-repellent gear holds a distinct advantage during bad weather.
Our bodies, especially during rides, are prone to swift heat loss, altering our core
temperature.
Modern heated clothing technology, designed for outdoor activities, combats this
issue effectively.
5 Best Heated Motorcycle Gear Options
If you ride in the cold, consider investing in some heated gear:

Pros
Three heating options: heating elements allow you to pick the warmth you want.
Good insulation: Warm even without the heat on, perfect for staying warm.
Pairs of gloves made with high-quality leather: Waterproof, snow-proof, and windproof.
Full coverage heating: Heats the whole back of the hand and every finger.
Battery power level LED indicator
Cons
Size runs small.
The switch is above the pinky; it should be above the thumb.
In extremely cold conditions, they might not heat to your expectations.

If you're someone who values multiple heating options, premium materials, and
comprehensive hand coverage, the Savior heated gloves sound like a great fit.
However, if you're venturing into extreme cold or if the glove's switch placement
matters significantly to you, you might want to consider other options.
ORORO Heated Motorcycle Jacket
Pros
Detachable hood: Designed for cold weather and offers extra Heat quickly in seconds with a 7.4V UL/CE-certified battery
Up to 10 working hours
Heat across core body areas (left and right chest, mid-back)
Machine-washable: Easy to clean
Cons
Size runs small.
Customer service doesn't meet expectations.
Doesn't connect to the jacket with a USB connector.
The battery is a bit heavy and placed in the front, feels unbalanced.
If warmth and ease of maintenance rank high on your list, the ORORO jacket is
worth considering.
However, the jacket's sizing and battery placement might be concerning for some
users.
ORORO Heated Motorcycle Vest

Pros
Quick Heat: Experience rapid heating within seconds.
Long-lasting: Enjoy up to 10 hours of warmth.
Versatile & Comfy: It's lightweight and designed for varied wearing styles.
Targeted Heating: Four carbon fiber elements focus heat on the collar, mid-back, and below pockets -crucial for maintaining core warmth.
Cons
Balance Issues: The battery's weight may cause a slight imbalance.
Size Concerns: The vest tends to run small. Consider ordering a size up.
Fit Limitations: The vest bottom lacks a drawstring to tighten it.
The ORORO Heated Motorcycle Vest heats quickly and lasts long, great for
riders who want warmth.
Its light design is easy to wear, but watch out for the heavy battery and missing
drawstring.
Always check the size guide. Overall, it's a good choice for cold rides.

Pros
Heats in seconds, quickly warming your feet.
Heating zones cover the top of the foot, toes, and soles.
In 3 temperature settings, choose the heat level you prefer.
Cons
A bit bulky.
The distance from toe to heel is too long. The area around the lower leg is too tight to fully pull up.
In extreme weather, the temperature doesn't meet expectations

The Savior Heated Socks warm up quickly and offer personalized heating. Perfect
for those who desire warmth right down to their toes.
The socks get their power from a full charge from the battery pack, ensuring your
feet remain warm and comfortable throughout.
They're also machine wash-friendly, adding to their convenience.
However, they can be bulky, might have fitting issues, and might not suffice in
extreme cold. Check the fit and consider your needs before purchasing.
FERNIDA Heated Pants

Pros
8 pieces of heating pad design Increase heating range.
3 levels of adjustable temperature
With elastic band and drawstring. Keeps your movement unrestricted.
Made of polyester on the outside, durable.
Velvet lining on the inside, soft and comfortable, keeps you warm.
Cons
Size runs small.
A bit bulky.
Battery not included.

FERNIDA Heated Pants are not just about heating but also about comfort.
They have a waterproof outside, keeping you dry, and a cozy inside for
comfortable rides during outdoor activities.
Do note the battery is sold separately; ensure a full charge before heading out.
That sums it up
Your Move
That's the scoop on the top heated motorcycle suit and gear of 2023, 
Winter riding essentials for those chilly adventures.
Now, I'm eager to hear from you.
Which cold-weather motorcycle protection gear are you considering for your next
ride?
Or maybe you've tried one of these and have some insider insights?
Share away. Drop your take in the comments below right now.
Read More:
Best Heated Motorcycle Gloves Of 2023-Top 5 Reviewed

How to Wash Heated Socks: A Comprehensive Guide
How to Wash Heated Gloves: A Ultimate Guide
How to Wash Heated Jackets - Comprehensive Guide